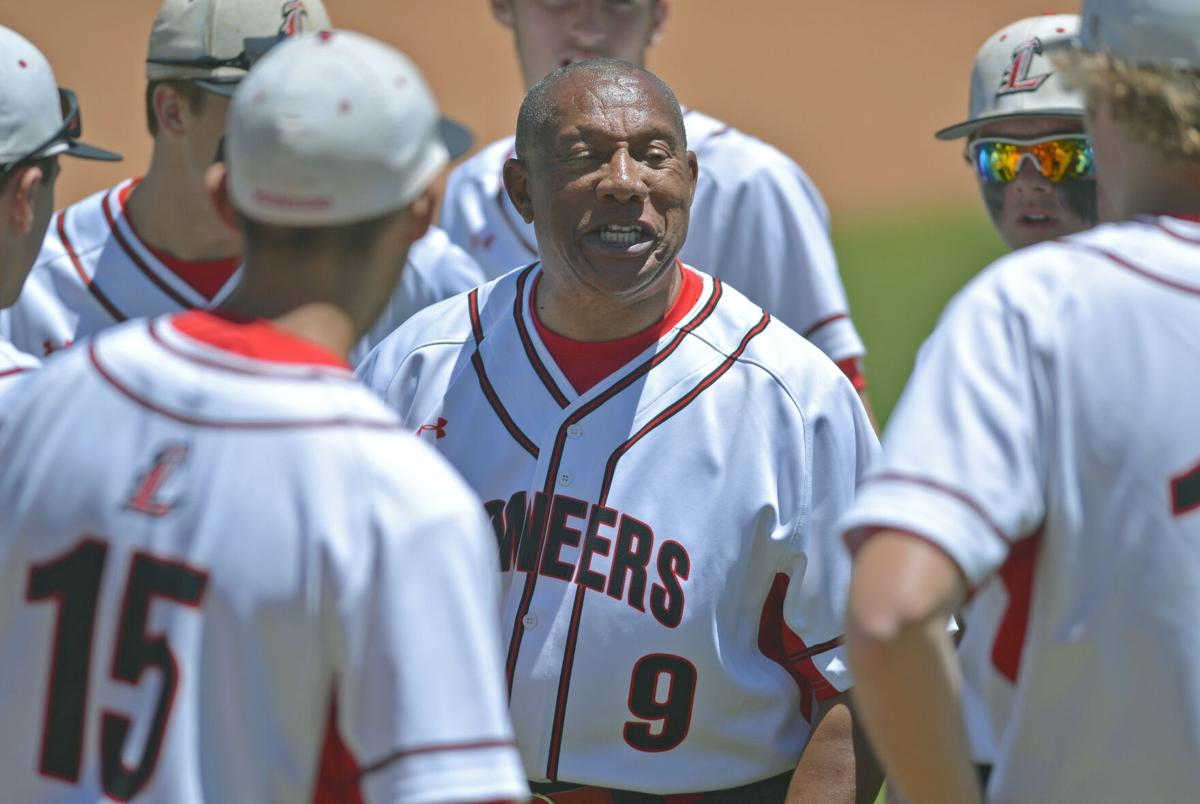 Derrick Patterson's high school years in Covington, Virginia, were not easy.
"I grew up with a single mom who worked very hard to provide for me and my sister," Patterson said. "We always had what we needed, but I definitely faced hard times, including being evicted and watching my mom go without certain things."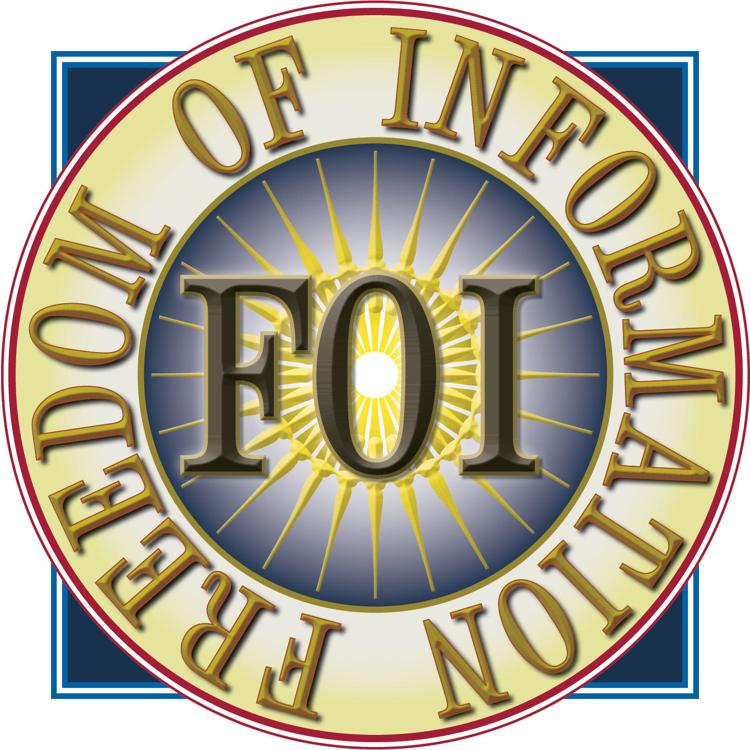 Flash forward to the turbulent summer of 2020. The 31-year-old is entering his seventh year as the head football coach of the Holston High School Cavaliers in Damascus. Patterson, who is Black, is also one of the few minority head coaches in far Southwest Virginia.
With the fall football season postponed due to COVID-19, Patterson has the task of keeping his players focused for a school year like none other while also managing his own family on a teacher's salary.
So where does Patterson, who has been monitoring the national news regarding racial strife and protests, find his inspiration?
"When I was young, I was very fortunate to have an uncle who helped our family tremendously and served as a father figure to me," Patterson said. "My teachers and coaches also helped to motivate and mold me.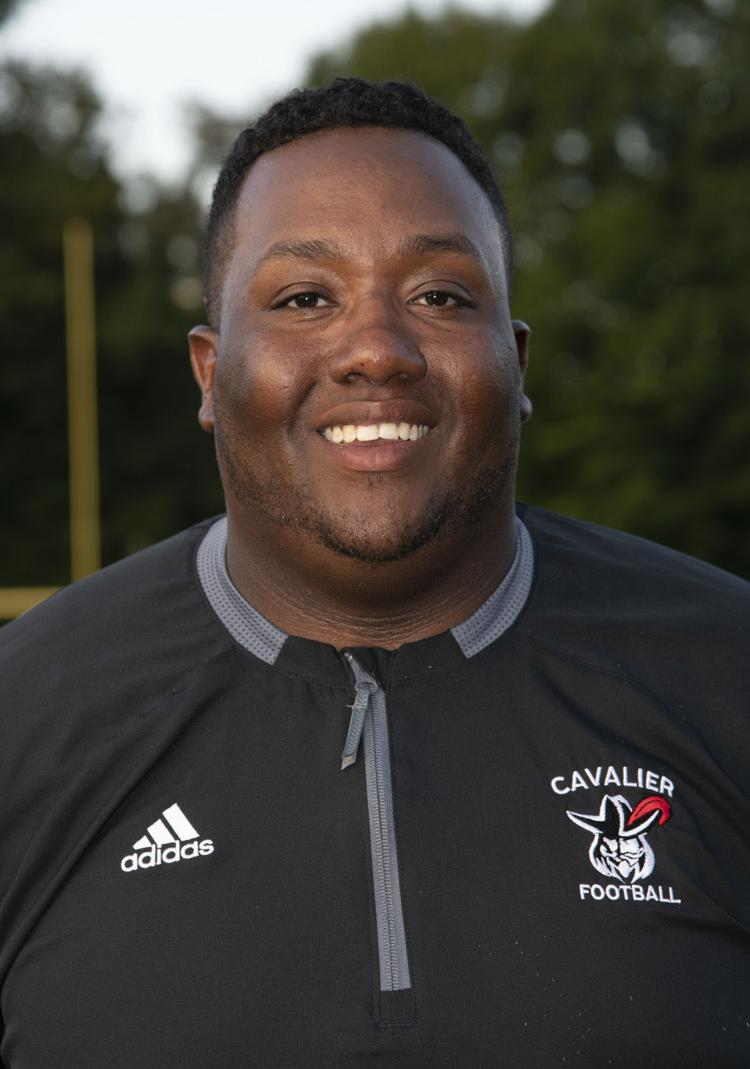 "Those people really showed they cared about me as a person and athlete. I gravitated toward a career in teaching and coaching because of those influences."
Patterson teaches drivers education at Holston along with classes in strength and conditioning and health and physical education.
As the head football coach, Patterson must juggle a variety of tasks ranging from field maintenance and laundry to weekend planning sessions and counselor.
"As a coach and teacher, we probably deserve to be paid more and to have better benefits, but I don't complain about those things because I feel very fortunate to be where I am," Patterson said. "If I was to get frustrated, it would be over the amount of supplements that coaches receive when you factor all the work we put in, especially in the off-season."
Patterson's coaching stipend for the 2019-20 season was $4,070.
In regard to race relations and racism for coaches and athletes in far Southwest Virginia, Patterson's story has a common thread.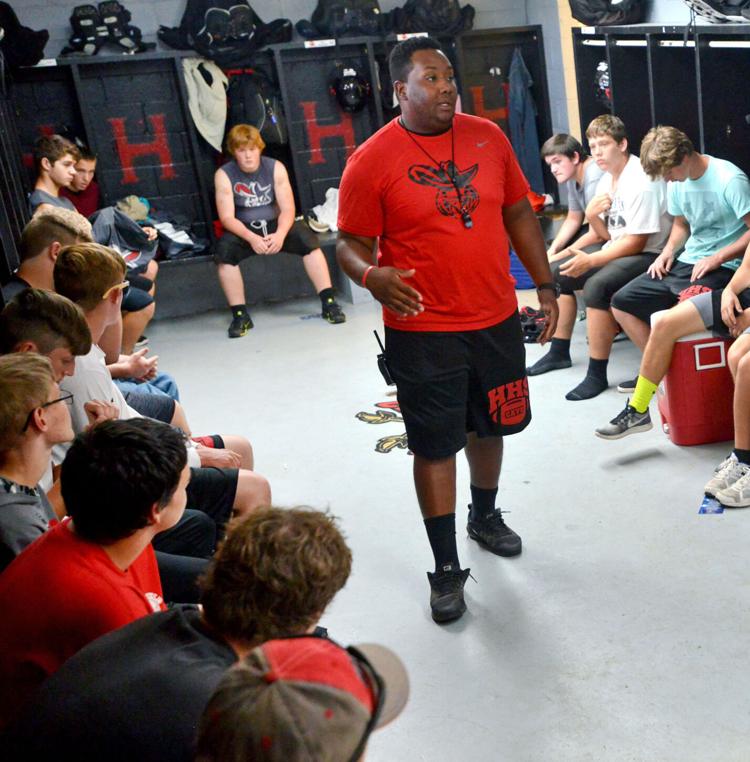 "I've definitely experienced my fair share of racism in high school and college," Patterson said. "There are issues with racism in this world and in this area, whether you choose to see that or not. Whether you chose to react or not is also your choice.
"But just like the current situation with COVID-19 and our football season, I try to be an optimistic person and just realize that nothing is perfect."
After earning all-state honors in football at Covington High School, Patterson moved to far Southwest Virginia, where he earned more honors in football as a lineman at Emory & Henry College.
"Living here in Southwest Virginia and working here at Holston, I've met a lot of really good people," Patterson said. "Most of them are not the same race as I am, but they have really helped me in different ways.
"If you've been raised in a racist environment, then you will more than likely be racist. If you are raised in an environment where people are more accepting, then you will be more accepting."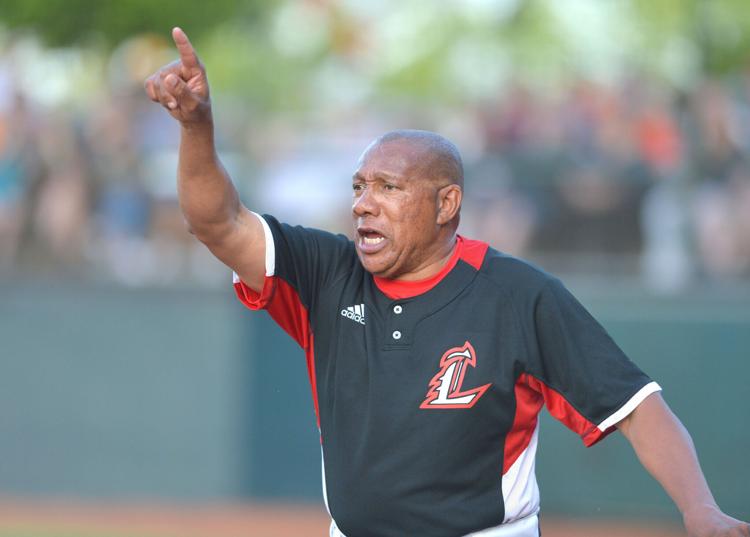 Doc Adams is a Black man who has served as the baseball coach for 32 years at Lebanon High School. He was raised in the Russell County coal camp of Dante.
According to Adams, the unifying force in Dante was hard work.
"Black and white people worked together, played together, fought together and did everything together," Adams said.
He said he faced a critical choice as a youth.
"I could go work in the coal mines, or I could focus on school and sports," Adams said.
After graduating from Dante Elementary, Adams starred in football, basketball, baseball and track at Castlewood High School. He directed those Blue Devil teams as a quarterback, point guard and pitcher.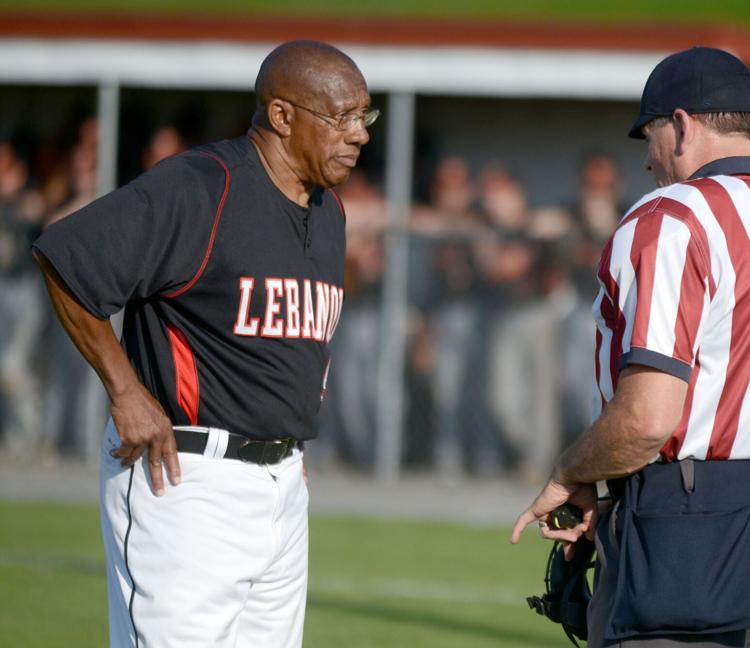 "In third grade, I was the only Black kid in my class," Adams said. "For three years in Little League, I was the only Black kid on my team. For two years at East Tennessee State University, I was the only Black kid on the baseball team."
Adams said he has incorporated his lessons on race and life into his job at Lebanon, where he teaches health and physical education and serves as assistant football coach.
"I'm 63 years old, so sure I've been called the N-word," Adams said. "When you've been in coaching this long, you're not going to make everybody happy. But I'm a big boy, and I can deal with it. I just treat people the way they treat me."
In large part because of his roots in Dante, Adams said he has never judged people through the lens of race.
"I know there is racism out there, and there is probably some in this area, but I wasn't raised that way," Adams said. "I've been treated fairly, and some of my best friends are white. Anything I need for my baseball program here, my friends will help me."
Adams commands respect throughout far Southwest Virginia for his relentless work ethic, charismatic coaching style and track record of success. The baseball field at Lebanon is even named in his honor.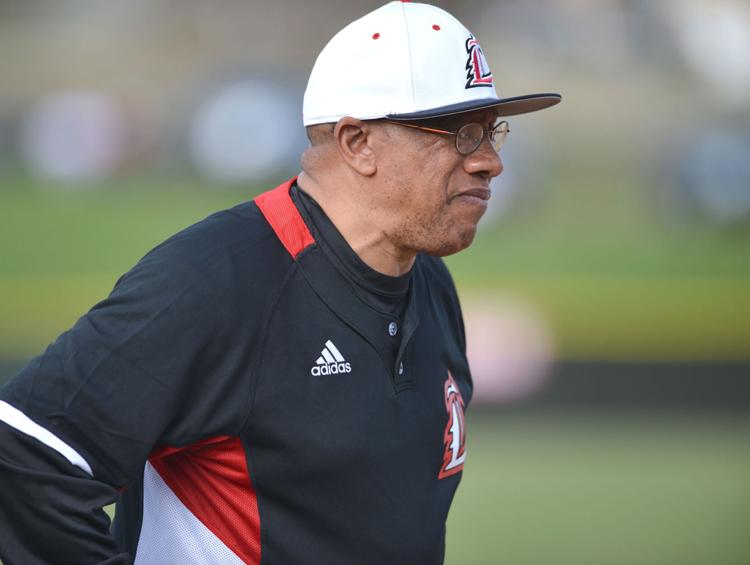 "I take a lot of pride in that, but I've spent many hours helping this program long before I had the field named after me," Adams said. "I used to line off the base paths at field when I was just 5 or 6. I wish I got paid for all the time I've spent on this field, but it comes down to pride."
The coaching stipend for Adams during the last school year was $5,345. And Adams said his job as coach and teacher at Lebanon is a labor of love.
"If you go into coaching for the money, you are in the wrong business," Adams said. "I wanted to be a coach since I was 12. I make a good living, but my real payoff comes from helping kids improve as athletes and men."
As for the racial incidents that have gripped the country over the summer, Adams said he tries to focus on the big picture.
"It's been painful to watch," Adams said. "This is 2020 and not the 1960s. The world shouldn't be like this. You just have to know what you are dealing with, take it in stride and move on."
Whitney Saunders is a fast-mover at Tazewell High School.
At age 24, she's one of the youngest athletic directors in Virginia. The Tazewell graduate is also one of the few Black athletic directors in Southwest Virginia.
"With my age, I definitely feel that it's easier to relate to high school athletes," said Saunders, who played softball at Virginia Tech. "I think that the kids feel at ease to talk with me and build relationships. And to me, building strong relationships with the kids is what makes this job fun."
Tazewell is a leader around the state in terms of minority representation in coaching. The Bulldogs have three minorities on both the football coaching staff and girls basketball staff. There were two minorities on the boys basketball staff last season, including head coach Omar Reed.
"When I was a student-athlete coming through Tazewell, there were very few minority coaches, so to see an increase in minority members on coaching staffs today throughout our athletic department is great. And it's a step in the right direction in terms of all-inclusiveness," Saunders said.
Saunders said she adheres to the same basic guidelines in her current leadership role that she followed as a high school and college athlete.
"No matter what route you choose, a positive mindset and having a goal in place will set you up for future successes," Saunders said. "Actions often speak louder than words. By actively doing what you have planned for yourself, others will follow your lead and take action for themselves."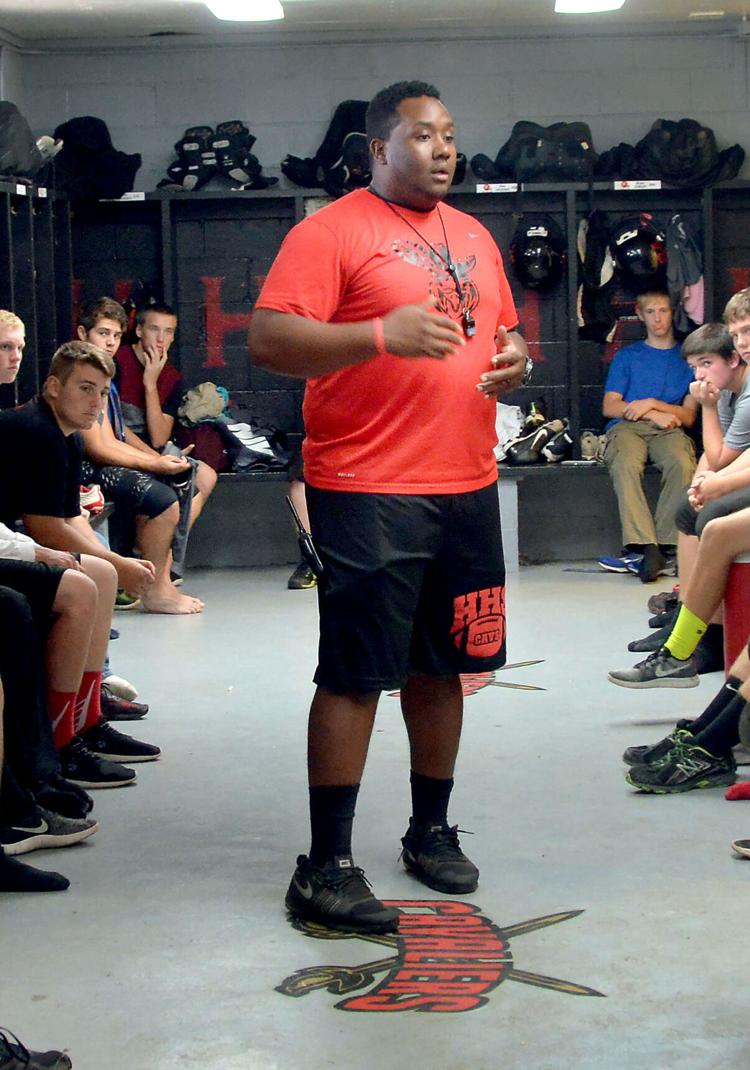 At Holston, Patterson said he values his role as a mentor and leader for all races.
"At the end of the day, we should all be judged by our character and actions," Patterson said. "I was fortunate to have teachers and coaches who showed me the importance of giving back to my community.
"And that's what I try to do in my job. Life isn't easy at times, so I want to share what I've been taught and help others every way I can."
Be the first to know
Get local news delivered to your inbox!