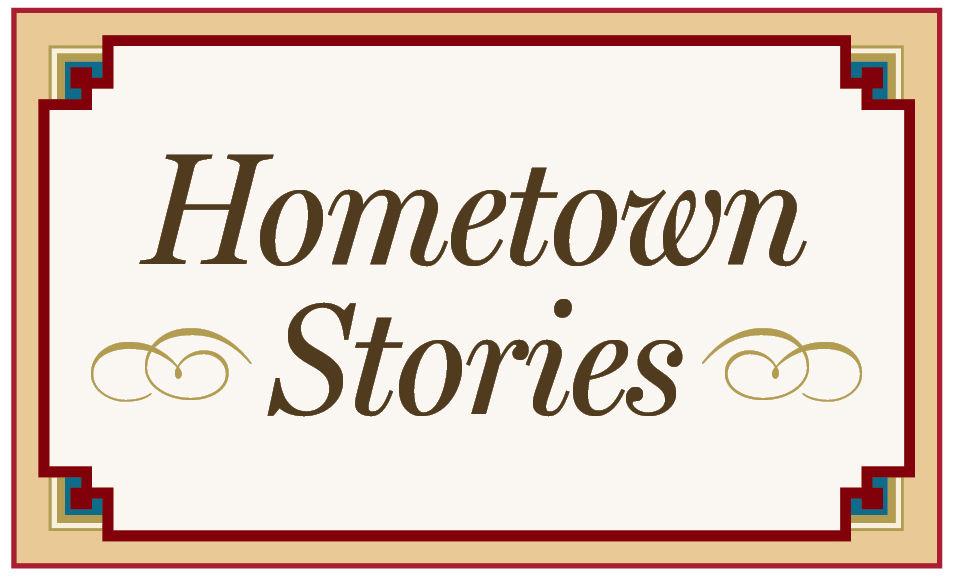 ABINGDON, Va. — Theresa Kingsley-Varble already has a place picked out to display a recent award honoring the work she does.
A wall in her office displays several local awards, but this one is a big deal for the emergency medical services (EMS) provider.
Kingsley-Varble is the only EMS worker in the region to receive the 2020 Governor's Emergency Medical Services Award, a state-level award given during a virtual presentation March 20. Eleven other providers and organizations throughout the commonwealth also received recognitions for their outstanding contributions to Virginia's EMS system.
The annual ceremony is usually held in Norfolk, Virginia, at an EMS symposium, but the in-person gathering was canceled due to COVID-19.
The Bristol, Virginia resident received the Kent J. Weber trophy for the Governor's EMS Award for Outstanding Contribution to Leadership in EMS, a distinguished award that honors her more than 30 years of service.
Though humble and gentle-spirited, Kingsley-Varble possesses a diligent and tireless work ethic that has helped her develop into a superhero of today.
"I can think of no one more deserving of this award," said Bill Akers Jr., MedFlight II paramedic at the Virginia State Police
Aviation Unit in Abingdon. "She has been a dedicated EMS provider and administrator for many years. She not only has longevity, but the quality of her work is superior." Akers also is director of the paramedic program at Virginia Highlands Community College.
"I was completely speechless to win this award, and most of my friends know I'm seldom without words," Kingsley-Varble said with laughter.
"I never dreamed in a million years that I would win the state award. I really hadn't given the state competition a second thought because I knew I would be competing with many deserving people along the eastern coast and Richmond areas."
The paramedic's passion for her job is evident in her everyday work.
"The life of a paramedic is all about helping people and saving lives — a job that offers rewards beyond measure," she said.
Despite those rewards, the high-adrenaline, think-on-your-feet job does come with costs.
Shift hours can be long, and life-threatening calls can be stressful. She really doesn't have a secret for dealing with the high doses of stress in her job.
"You just regroup and prepare to start over again. Every day is a fresh day. I have the opportunity to make a difference on the next call," she said.
"You miss a lot of holidays and family time. I'm always trying to make up for those."
At 54, Kingsley-Varble continues to have an active role in the EMS system in the county.
After years of racing to the scene of emergencies, she now serves as emergency management coordinator for Washington County, an 8 a.m. to 5 p.m. job that allows her to oversee EMS and Fire Services and the Emergency Communication Center (911) in the county. She also prepares grant applications and coordinates mobile field operations at local events.
But the paramedic still gets calls for assistance during major emergencies.
In addition, she boards a MedFlight II helicopter two to three times each month and performs as a flight paramedic with the Virginia State Police.
"There's always a boost of adrenaline as I board the helicopter. I play it out in my mind what equipment I might need. It's being ready for anything," said Kingsley-Varble.
"I've learned that nothing is ever textbook. Every patient is different, medical histories are different, and body reactions are different."
Inspired by a family member
Kingsley-Varble's interest in working as an EMS provider actually started when she graduated from Abingdon High School.
"I really didn't know what I wanted to do after graduation. I actually thought I wanted to be a nurse," she said.
Turns out, her uncle, who is a paramedic, was a big influence on the new graduate.
"I saw my uncle getting a lot of fulfillment from serving the community," she said.
Motivated to help people in need, she pursued a career in EMS after high school.
While working as a volunteer with the Washington County Life Saving Crew, Kingsley-Varble attended night classes to earn her paramedic certification provided by the Southwest Virginia EMS Council, formerly in Abingdon. She later upgraded to a two-year degree from Virginia Highlands Community College.
Her skills, confidence and strength — physical and mental — have led her on many paths in the EMS system.
In 1996, she became the fire captain for the Washington County Fire-Rescue, where she served for 17 years.
In 2009, she aspired to become a flight paramedic, assisting with the transfers of critically ill patients who have been involved in vehicle accidents, heart attacks, strokes, farm accidents and other life-threatening accidents.
The EMS provider said the call volume has not increased since COVID-19 began, but it has affected how they respond to emergencies.
"There is such a wide range of symptoms associated with COVID-19 that everything looks like a COVID call. We always wear personal protective equipment, but at a greater level now because of the pandemic."
She describes her work as "a very humbling experience."
"It's hard to find words to attach to it. You do have the bad calls and the calls you wish had turned out differently. As EMS providers, we all strive to do the best we can do and to do what's right."
It's a hard line of work but a very fulfilling one, she said.
"I've had some shifts when I didn't know if I could return to work, but you have to overcome those feelings," said Kingsley-Varble.
"The person who does this job must have a lot of compassion for the patients and their families.
"Sure, you'll shed some tears, but at the end of the day, you'll feel accomplished."
The 2020 Governor's EMS Award winners are:
» Award for Excellence in EMS – Allen Yee, M.D., Chesterfield County Fire and EMS;
» Outstanding Contribution to Leadership in EMS (The Kent J. Weber Trophy) – Theresa Kingsley-Varble, Washington County Fire-Rescue and VSP-MedFlight II;
» Physician with Outstanding Contribution to EMS (The Frank M. Yeiser Trophy) – Joseph Ornato, M.D., Richmond Ambulance Authority;
» Nurse with Outstanding Contribution to EMS – Daniel Freeman, R.N., Carilion Clinic;
» Outstanding EMS Prehospital Educator – Daryl Clements, Navy Region Mid-Atlantic Fire and Emergency Services;
» Outstanding EMS Prehospital Provider – Samuel Neglia, Sterling Volunteer Rescue Squad;
» Outstanding Contribution to EMS Health and Safety – Jonathan Smith, Putting a Dent in Mental Health;
» Outstanding Contribution to EMS for Children – Chesapeake Fire Department;
» Outstanding EMS Agency – Navy Region Mid-Atlantic Fire and Emergency Services;
» Outstanding Contribution to EMS Telecommunication – John Korman, Fairfax County Department of Public Safety Communications;
» Outstanding Contribution to EMS Emergency Preparedness and Response (The James A. Nogle Jr. Trophy) – Stafford County Fire and Rescue Department; and
» Innovation Excellence in EMS – Peninsula COVID-19 Operations Center.
An additional award is presented at the ceremony to recognize the outstanding contributions to EMS by a high school senior. This is a scholarship award provided by the Virginia Office of EMS in conjunction with the State EMS Advisory Board. This year, two extraordinary high school seniors were selected:
» Outstanding Contribution to EMS by a High School Senior (The Dr. Carol Gilbert $5,000 Scholarship) – Emma Skeen, Cleveland Life Saving Crew and William Andrews, Bensley-Bermuda Volunteer Rescue Squad.