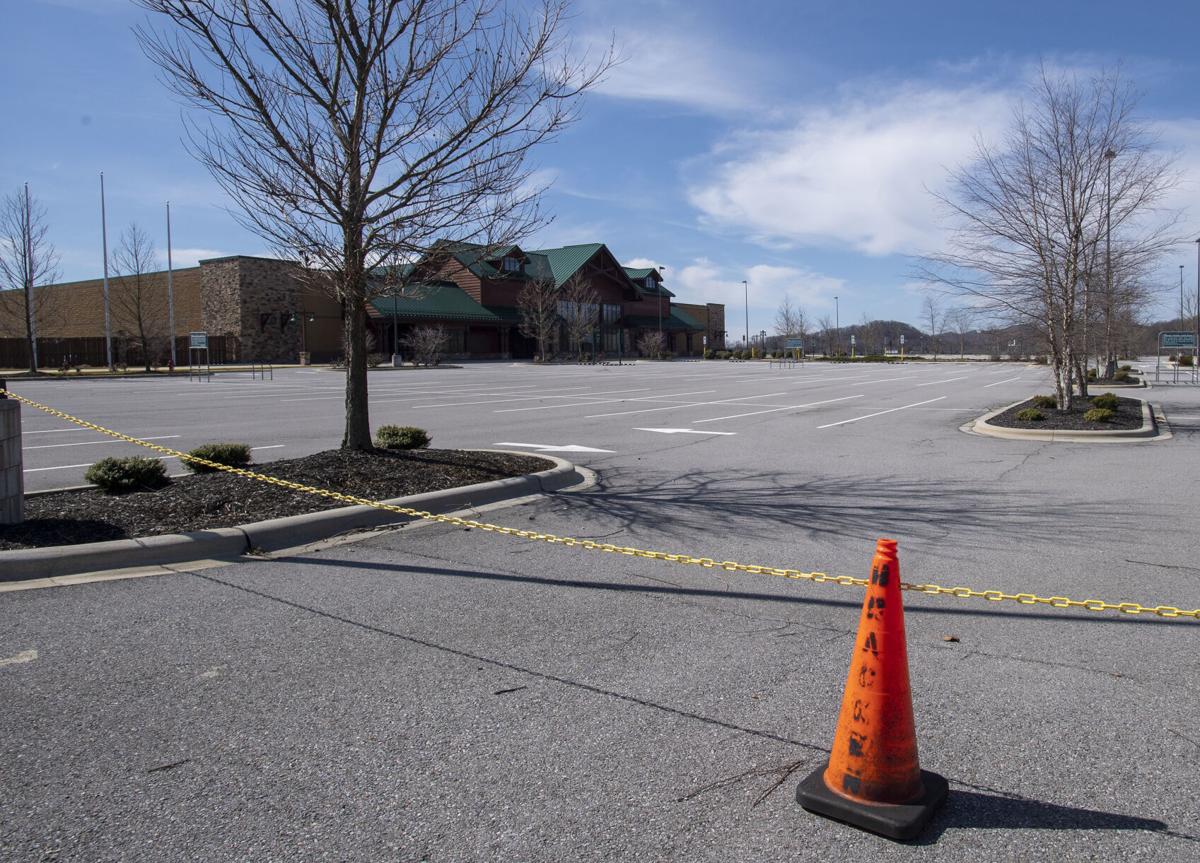 Bristol, Virginia revenue collections outperformed budgeted expectations during the first six months of the fiscal year despite the financial ravages of COVID-19.
BRISTOL, Va. — While nearly all aspects of Bristol, Virginia's financial performance have improved dramatically since its 2017 designation as the most fiscally challenged locality in Virginia, one relic remains — its substantial long-term debt.
The city presently has $107 million in general obligation bond debt on its books — which approaches its total debt capacity, defined by the state as 10% of the real value of all property citywide. That means the city with less than 17,000 residents has scant borrowing capacity should a significant emergency arise.
The debt impacts its credit rating and every aspect of its operations. The current City Council and leadership have spent years focused on not adding to the debt while trying to improve its ability to pay it off.
This week, City Manager Randy Eads and Chief Financial Officer Tamrya Spradlin met with the Bristol Herald Courier to discuss the city's improved financial position and debt.
"The one thing people cannot forget is Bristol still has about $107 million of debt," Eads said. "We have a plan to pay that debt off, to defease that debt over time, so we can actually have some breathing room. I think that should be our priority to make sure we address our debt issues first. There are capital items needed and operational issues that have been ignored, but debt is our number one issue."
Of that $107 million total, $50 million of general obligation debt is assigned to The Falls commercial center and $35 million is attached to the city's landfill.
Over the past five years, city officials have worked to set aside extra money to help pay down the debt in conjunction with restructuring to take advantage of lower interest rates.
During this fiscal year, for example, the city applied more than $786,000 of savings gained through refinancing to help make the $5.94 million debt service payment.
"The city has $2 million in debt service reserve. That's part of the debt service plan that has been instrumental for the city as we talk about how we'll meet the escalating debt payments that are coming," Spradlin said. "In fiscal year 2019 and fiscal year 2020, we were able to take $1 million for debt service reserve. It's part of that plan that gets us into fiscal year 2026.
"It's huge for the city of Bristol because there was a time when getting from where we were to where we knew the debt service would be seemed almost impossible. We have a written plan. It doesn't mean it's not without challenges, but we have a plan in place that is workable and those monies in our debt service reserve are instrumental to that plan," she said.
As structured, those reserves are designed to enable the city to meet its annual debt obligations for the next four fiscal years, through 2024-25, without needing to transfer money from the general operating fund — even though the debt service payments are scheduled to climb from $6.4 million next year to $7.4 million in 2024-25.
Officials plan to put an additional $1 million into the debt service reserve account June 30. If successful, that would allow the city to — theoretically barring something unforeseen — be able to meet its debt obligations through fiscal 2026-27.
The Hard Rock Hotel and Casino Resort is expected to open in late 2022 and ultimately generate between $16 million and $21 million annually in new city tax revenues, which could then be applied toward debt repayment.
Eads said the city must "be careful" how it manages those additions to its revenue stream.
Nearly half of the city's total bond debt is attached to The Falls commercial center near Interstate 81's Exit 5. In addition to about $50 million worth of general obligation bonds backed by the city's full faith and credit, the original financing package included about $35 million in revenue bonds linked to sales and other taxes from businesses there.
The revenue bonds — which are not backed by the city's general fund — are held by the city's Industrial Development Authority and the city is not directly responsible to repay them. All sales and other taxes from phase one businesses are dedicated to paying off those bonds and there is presently about $31 million debt remaining. The January 2020 closing of co-anchor Cabela's left just Lowe's, Sheetz and Zaxby's to carry that load.
The IDA holds three other land parcels designated as phase one and is transferring another to Interstate Development for the planned operation of a Texas Roadhouse restaurant. All tax revenues generated from future businesses on any phase one parcel will be dedicated to pay down the revenue bonds.
"All the council has is a moral obligation to cover the Series A phase one debt. There are Series A and Series B bonds that flow through the IDA. They are not city of Bristol debts," Spradlin said. "It is a very complicated flow of funds, but all revenues are pledged to that debt. The city collects that money and remits it to the bond administrator."
The Series A balance was $3.7 million and the Series B balance was $27.4 million, per the most recent city audit.
"The IDA has had to pull from [its] debt service reserve to pay some of those series B debt payments and there is not much money left in those reserves. If the revenues are not sufficient to fund the series B debt — which the city has no obligation to fund — then it will just be behind until future revenues come in," Spradlin said.
At the heart of this issue is that The Falls generally failed to live up to many of the criteria included in the state law that allowed the locality to retain the sales tax revenues to develop the center — then termed a "development of regional impact." The statute required the city to contribute infrastructure and real property — which it has — and a capital investment of at least $50 million.
However, the development has yet to generate sufficient sales and use tax revenue, attract at least one million annual visitors or create at least 2,000 permanent jobs, as "reasonably expected" in the language of the state law and the bond agreements.
Also included within the Series B debt, the authority agreed to pay a $12 million incentive to Lowe's. The bond agreement stipulates the city is to remit a portion of sales taxes generated by the store back to the company for 15 years or until the amount is satisfied.
That contract is between Lowe's and the IDA and is to be satisfied via sales at that one store. The city is not a party to that agreement, Eads said.
"The debt associated with phase one of The Falls is not city debt and not borne by the taxpayers. It is all revenue bond debt," Eads said.
The city is making a $350,000 annual revenue sharing payment to Washington County, negotiated after Lowe's left its location in the county near Walmart. That payoff will be at least partially offset this year thanks to Rural King locating in the former Lowe's building.
The city is capturing tax revenues from businesses in the second and third phase of the development to pay down general obligation debt. Those include Aldi's, Buffalo Wild Wings, Hobby Lobby, Noire Nail Salon, Planet Fitness, SportClips and the future Firestone store.
Businesses in the second and third phases of The Falls generated more than $405,600 in tax revenues during the first six months of the fiscal year, which is 54% of the annual budgeted amount of $743,400. For the current year, $2.3 million is allocated to this part of the Falls and, when combined with the payment to Washington County, that part of the center is forecast to operate at a $1.9 million deficit.
About $35 million of the city's long-term general obligation debt is tied to its quarry landfill off Shakesville Road. The City Council and city management have been discussing the landfill at recent meetings in attempts to find ways to reduce that debt and take pressure off the operation — which runs as an enterprise fund of the city.
Efforts to sell the landfill to outside operators last year fell through, Eads recently told the council.
The council has debated trash collection rates, fees it charges private outside haulers, cost containment measures and those discussions are expected to continue during this budget cycle, Eads said.
Since it was started, the landfill has cost the city $86 million, Eads said Friday.
Spradlin said addressing landfill debt is a "focus" for city leaders.
The city has reduced the amount of money it transfers annually from its general fund to balance the budget for solid waste operations, in part through higher residential collection fees.
"It's not an easy task. It's not something that can be fixed overnight. It's not something that is fixed in this fiscal year," Eads said. "This is a problem that will take eight to 10 years to correct. People really need to start wrapping their heads around that now and not expect some miraculous answer to come out of workshop discussions or discussions with consultants. There is no magic answer for this landfill."