BRISTOL, Tenn. — Ryan Lilly gave his valedictory speech Thursday before three classmates, a handful of parents, two Bristol Tennessee Board of Education members and a number of teachers in Bristol Tennessee City Schools.
"Remember you still belong to this group of amazing individuals and characters, remember you are a Viking," Lilly said in the closing statement to the three fellow classmates who would soon walk across the stage with him.
Tennessee High School held a special early graduation ceremony for the four graduating seniors who are unable to attend the July 24 ceremony in the Stone Castle due to other obligations. Instead, Ryan Lilly, Kamron Guthrie, Bradley Owens and Dawson Willis walked across the stage of the Frank Winston Auditorium with their classmate, Tucker Couch, serving as master of ceremonies and their parents cheering them on.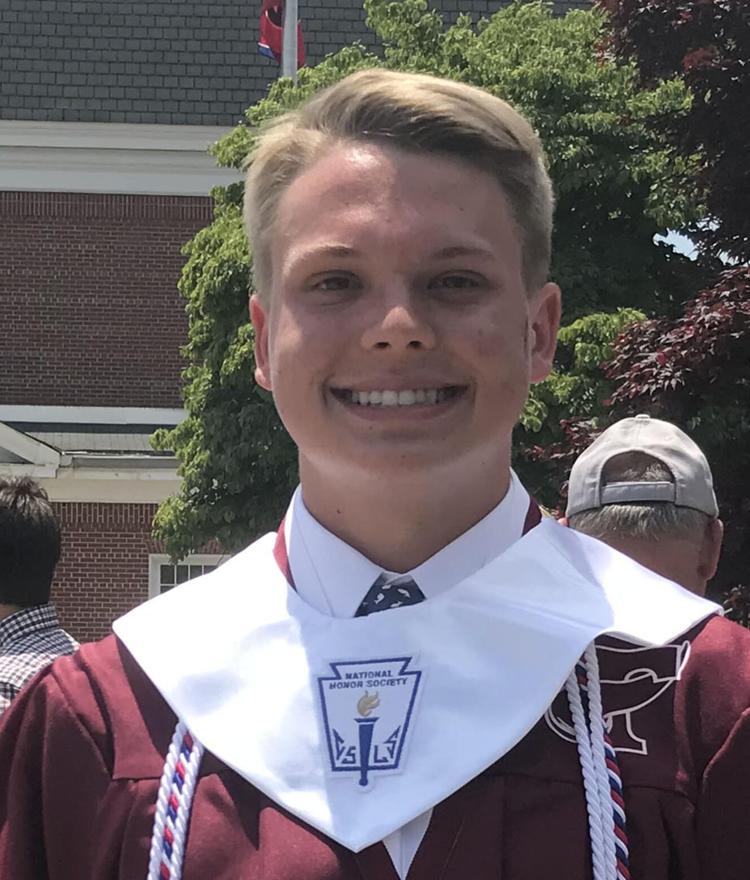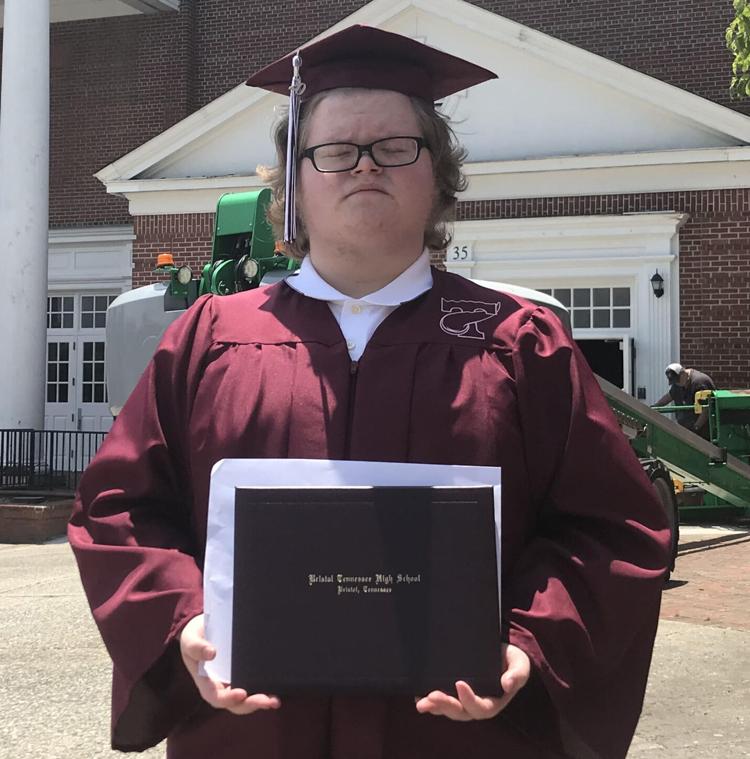 Lilly and Willis, who are both graduates of highest distinction and valedictorians, are unable to attend the July ceremony due to commitments to attend military schools. Lilly will attend the U.S. Air Force Academy and Willis starts at the U.S. Coast Guard Academy in New London, Connecticut on July 3.
"It's not great that I won't get to see my friends, but it's for a good cause," Willis said. "I'm really excited, so it's not hitting me too hard."
Guthrie said he couldn't attend the July ceremony because his family already had plans.
"I appreciate them doing this," Guthrie said. "It's weird with the whole pandemic."
The COVID-19 pandemic forced THS to push its graduation back from May to July. Principal Kim Kirk said she and other school faculty knew there would be students who couldn't attend the July ceremony. She said they sent out a survey to find out who couldn't make it, and gave those students the option to choose how they wanted to graduate. An in-person ceremony was the most popular option.
Two parents of the students who graduated Thursday said they appreciate those at the school.
"I think it's very nice," Kristina Willis, Dawson's mother, said. "I appreciate they took the time to do this."
Gary Lilly, Ryan's father and a former director of schools, said he knows a separate ceremony required extra effort and planning that those involved weren't required to do. He added though he's been director of schools for Collierville, Tennessee for nearly a year, his wife stayed in Bristol so his son could graduate from Tennessee High.
"We're very thankful to everyone at Tennessee High School," Gary Lilly said.
Concerned about COVID-19?
Sign up now to get the most recent coronavirus headlines and other important local and national news sent to your email inbox daily.