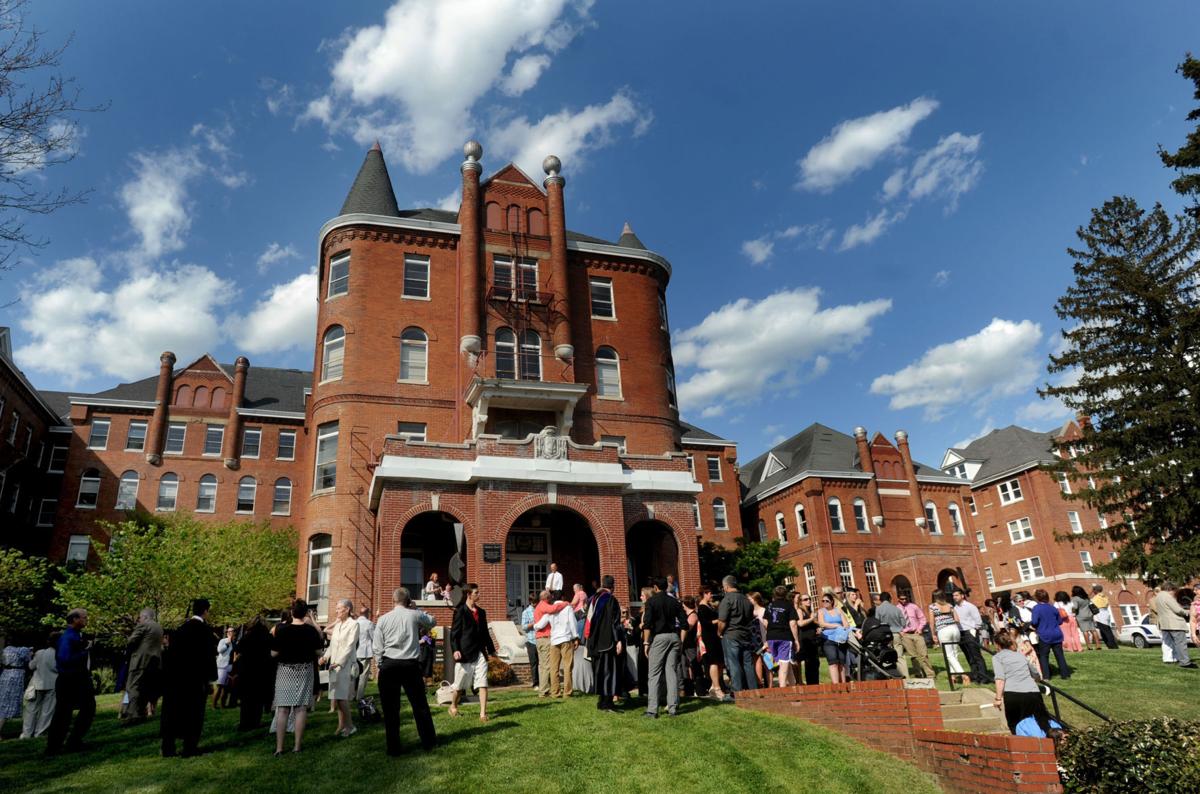 BRISTOL, Va. – The primary creditor of Virginia Intermont College rejected a bid to buy the campus and establish a health care services business there, according to VI's board chair.
In a Dec. 6 letter to former VI faculty and staff, Board of Trustees Chair Kathleen O'Brien outlined recent efforts to salvage a deal for the Moore Street campus before a bank-initiated foreclosure sale occurs Thursday.
VI closed in 2014 amid mounting debt, lost academic accreditation and shrinking enrollment. It currently owes Highlands Union Bank and the Bank of Marion about $4 million, with another roughly $6 million in outstanding bills, including salaries to former employees – many of whom worked for months without pay prior to its closing.
O'Brien wrote that the board secured two letters of intent and one firm was ready to proceed.
"This past week we were able to convert one of these letters of intent into a purchase agreement," she wrote. "This particular buyer provides health care services and their plan was initially to hire approximately 100 people and eventually grow the staff to approximately 200 – many at the management level with nice salaries. Unfortunately, Highlands Union Bank rejected the offer, preferring instead to take the property to a public foreclosure sale auction."
VI interim President Art Rebrovick talked about working with two potential buyers last month when he confirmed the bank planned to foreclose.
O'Brien said VI officials were "extremely disappointed" and touted efforts to convince them to change their minds.
"We tried repeatedly to convince them that this would be a great opportunity for the community and could allow VI to pay off some of our creditors. And it most certainly would have paid them back for their entire loan. But they did not budge and this is their prerogative," O'Brien wrote.
Attempts to secure a comment from Highlands Union were unsuccessful.
In a written statement last month, Highlands President and CEO Tim Schools called the circumstances "difficult" but hoped "that the foreclosure process will bring additional buyers and that the property can once again be occupied by an educational institution."
Bluefield College isn't likely to be among potential buyers. Bluefield officials previously expressed interest in securing city economic development funding to establish an engineering program and science and technology classes on the VI campus.
"We have communicated with Tim Schools, CEO of Highlands Bank, about the bank's planned foreclosure on the VI property, but the college does not plan on being present on Thursday," Bluefield President David Olive said in an email.
If the property is sold, the VI board of trustees will dissolve.
"We are heartbroken that we were not able to make one of these deals happen," O'Brien wrote. "Our hope is that the auction process will identify a number of suitable buyers that can bring life and commerce back to the campus and contribute to the quality of life and vibrancy for Bristol and the community."
The foreclosure sale is schedule at 11 a.m., Thursday on the Bristol Virginia Courthouse steps. It includes all of the properties VI owns, including on Lester, Russell, Harmeling, Buchanan, Chester and Moore streets and Clinton Avenue.
Terms of the sale are cash, cashiers or certified check and a 10 percent deposit of the final bid amount is required, according to the sale advertisement.
Be the first to know
Get local news delivered to your inbox!