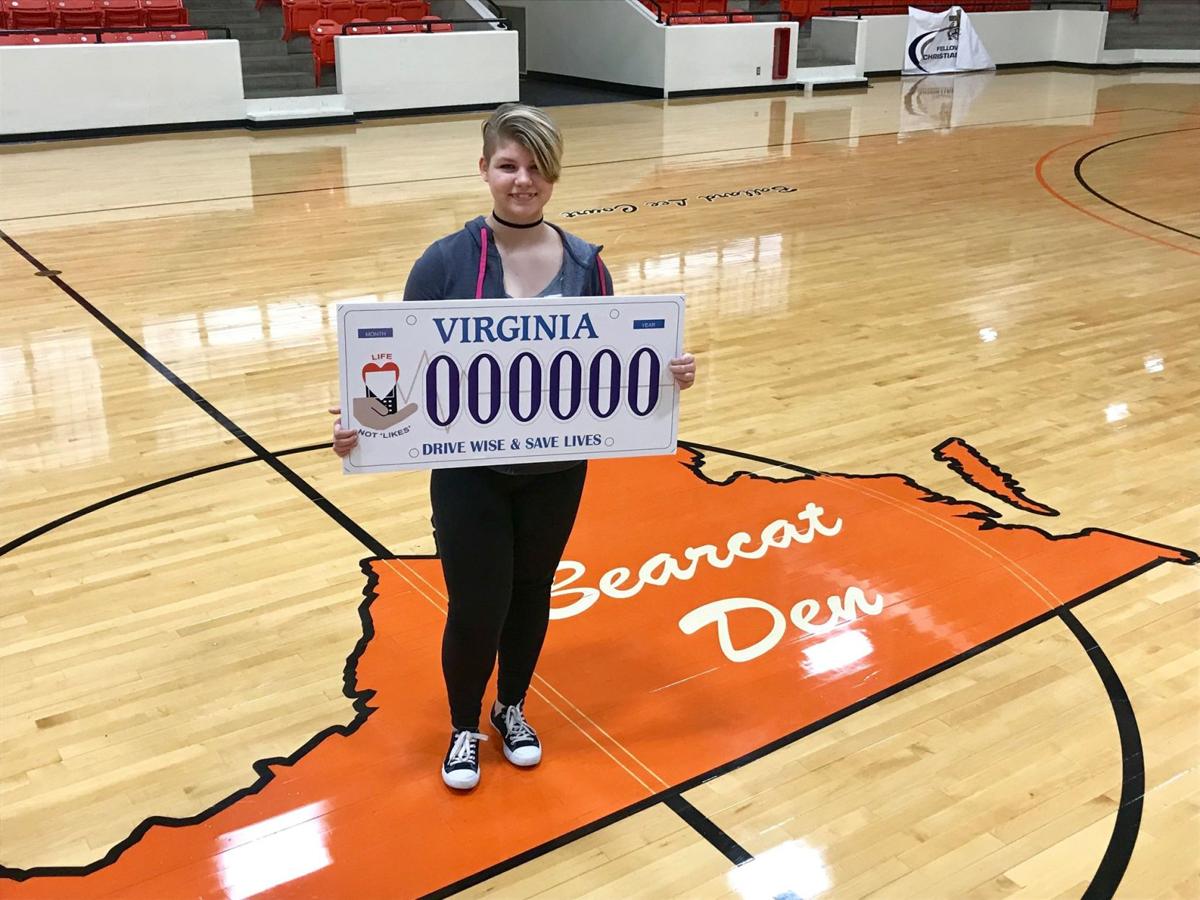 ZACH IRBY | BRISTOL HERALD COURIER
BRISTOL, Va. -- The gym inside Virginia High School erupted Monday morning when Lydia Sluss received a giant check from the Department of Motor Vehicles.
The VHS sophomore was honored as being as finalist in the DMV's annual license plate design contest, which brings awareness to distracted driving.
The design Sluss created feature a cell phone in the palm of a hand with a heartbeat line going across the plate.
In addition to the $300 check, Sluss also received a plaque from the DMV as well as a proclamation from Del. Israel O'Quinn.
Read more about this story in Tuesday's print edition of the Bristol Herald Courier and online on www.heraldcourier.com
Tags
Be the first to know
Get local news delivered to your inbox!