ABINGDON, Va. — Washington County School Board member Terry Fleenor announced his resignation late Sunday, nearly a week after a contentious board meeting that included discussion of transgender issues.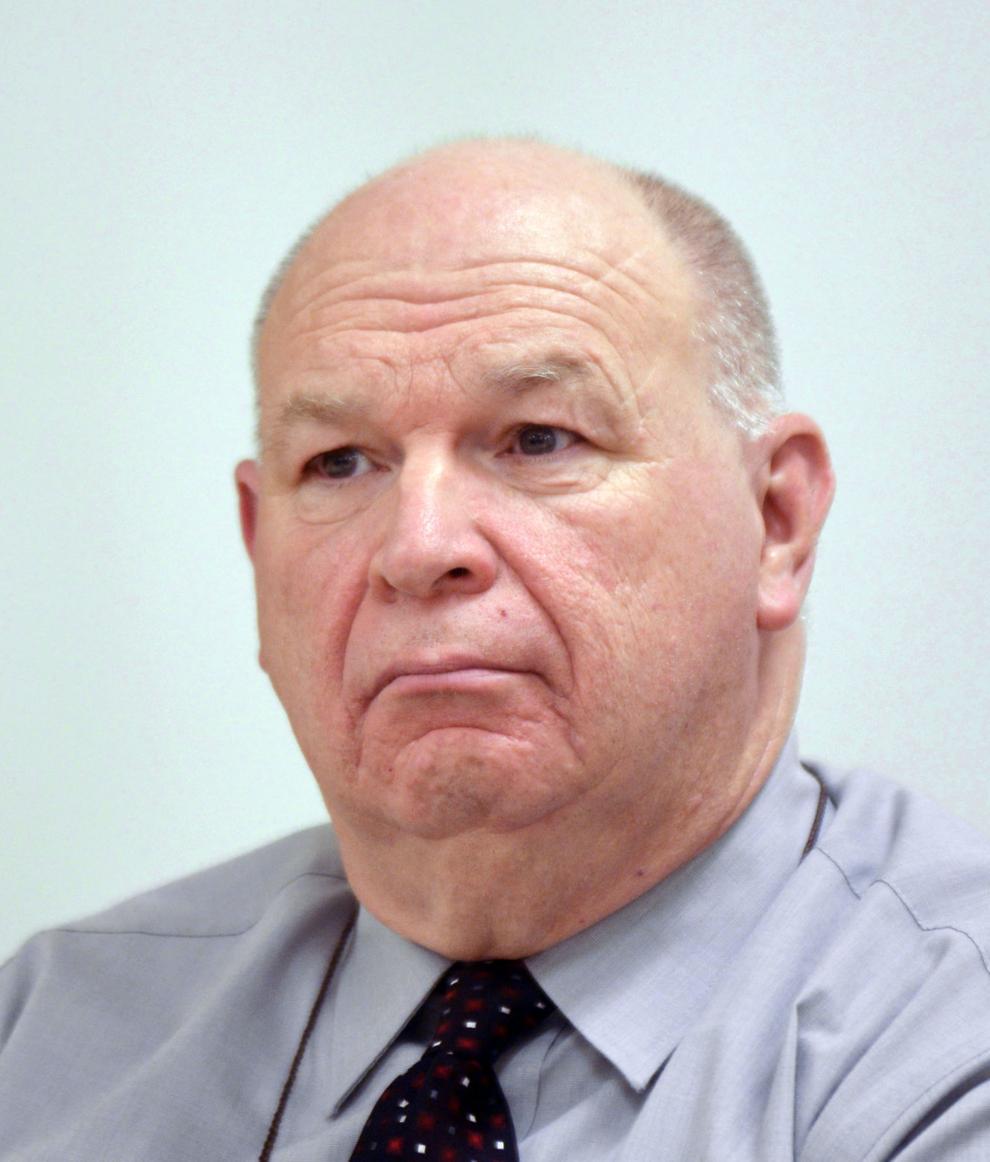 At that meeting, dozens of people spoke against possible policy changes designed to be more inclusive of transgender students. The Virginia General Assembly passed a law in 2020 requiring that inclusive policies be in place in school systems across the state by this fall.
During the public comments section of the School Board meeting, Fleenor objected to an audience member calling Gov. Ralph Northam "Beelzebub" — another name for Satan.
Fleenor, 65, made a point of order, asking that the comment be stricken from the record.
Yet audience members shouted back "freedom of speech" and "First Amendment."
Fleenor asked Sheriff Blake Andis for his opinion on whether some comments were "slander."
But Andis replied, "You don't want to ask me."
Fleenor told Andis, "You need to resign immediately."
The crowd erupted as several speakers yelled back at Fleenor: "You need to resign."
Objections
Near the close of that July 19 meeting, Fleenor hinted that he might soon resign.
On Sunday, he did just that — with a resignation emailed at 11 p.m. — after discussing the matter with Superintendent Brian Ratliff, Fleenor said. The resignation takes effect Saturday, July 31.
"It's been multiple things, especially over this past year," Fleenor said Monday.
"The ultimate thing that happened, of course, was our last board meeting where we were discussing the transgender issues," Fleenor said. "And, the public comment, it became rather nasty with the people's comments, and I objected."
He added that he believes the political climate in the county is "not conducive to anything right now except hate. I can't be part of that."
Besides the more recent meeting, Fleenor said his opinion on virtual school versus in-person school has also been challenged.
To that, Fleenor said he received "prank phone calls and one threat that my vehicle needed to be burned," he said.
In turn, Fleenor said his stance at the last meeting prompted "hate-filled emails."
Replacement
Fleenor, who represents the Wilson District, opted not to run for reelection in November.
He was appointed to serve on the board following the death of board member Hershel Stevens in 2014. He won a four-year term in 2017.
A 1974 graduate of John S. Battle High School, Fleenor spent more than 30 years as a math teacher at both Battle and E.B. Stanley Middle School.
"He's made a lot of positive contributions to the school system," said School Board Chairman Tom Musick, 52.
It's not known how the board will choose to fill Fleenor's seat, Musick said Monday.
"The law reads that the board may appoint someone within 45 days," he said. "Thing is, we're only three months from the election. … I don't know how we're going to handle it right now."
Two candidates — Jenny Nichols and Tracey Mercier — are running for the Wilson District seat, said Derek Lyall, the county's director of elections.
The candidate who wins the Nov. 2 election will take the seat Jan. 1.