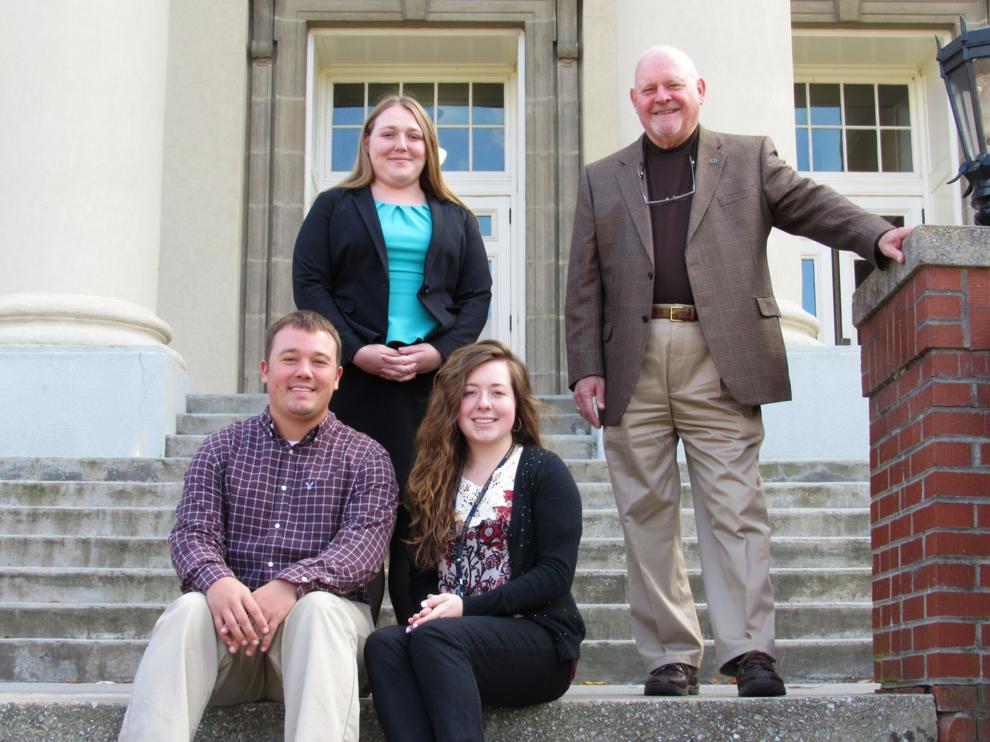 EMORY, Va. — Three Emory & Henry College recently taught students in Brazil without leaving their Washington County campus.
Tyler Carrico, Jordan Christie and Olivia Crockett participated in an online pilot program that allowed the teacher preparation students to engage in meaningful connections with international students in Brazil.
The program, under the direction of Doug Arnold, visiting associate professor in education, enabled students to network online with other learners thousands of miles from Southwest Virginia.
Arnold said the international program is another example of how education and technology are creating new opportunities for students today.
"This program is a great opportunity for us to have a multicultural teaching experience with students who live and go to school in another country," he said.
Each student communicated face-to-face with Brazilian high school students from three different schools by using Skype, a video chat software. The virtual exchanges were new experiences for the students who plan to make their careers in the classroom.
Based on their areas of concentration, the E&H students prepared lesson plans each week to present to their assigned classrooms of Brazilian students, all of whom speak English.
Christie said she learned that teenagers in other countries are no different than those in America.
"The students in Brazil talked to me like my high school students talk to me now," said the English major, who is doing her student teaching this semester at John Battle High School.
The E&H students agreed that the experience will help them be more open to learning about teaching jobs in other parts of the world.
"Before this opportunity, it would have scared me to go to another country to teach, but I don't think it does so much now," Christie said.
Crockett, an art major who is currently doing her student teaching at Meadowview Elementary and Marion Senior High schools, said her students were very attentive and enthusiastic about the online lessons she prepared and their art projects.
"At first, I thought the cultural differences would affect the class; however, that was not the case. The students could speak and understand English very well."
Carrico agreed that the online teaching opportunity was a valuable experience.
"I was able to learn from the students as much as they learned from me," said Carrico, a business and information technology and special education student teacher who is doing student teaching at Abingdon High School this semester.
"While a lot of things they do in Brazil are different from the ways we do them here in the United States, there are several similarities and that was great for class discussions."
An idea is born
Arnold explained that the pilot program is an outgrowth of continuing relationships that E&H has nurtured for many years with the Methodist Network of Schools in Brazil. Marcelo de Silva Leite is the international adviser for the network.
"Marcelo was a visiting Fulbright Scholar last spring, and he spent the semester teaching at Emory & Henry," said Arnold. "Over the semester, we engaged in discussions about how we could bolster the international experience for our students in ways other than taking a trip to Brazil.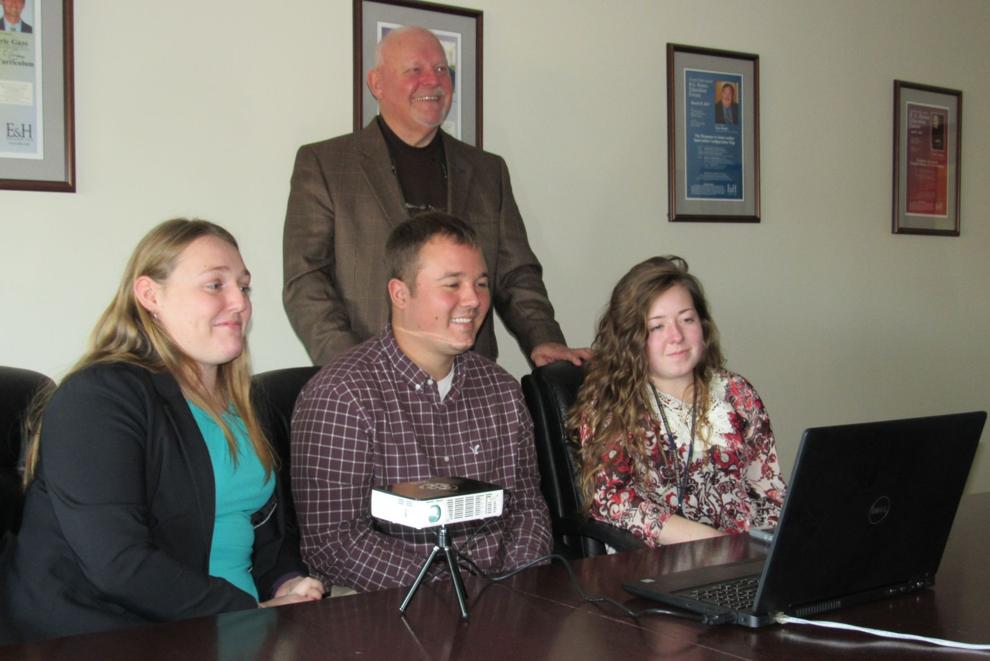 "As a result, we came up with an idea to select secondary education students who could successfully engage in a collaborative online international learning experience via technology."
A cross-cultural approach
During a recent online conversation, Marcelo de Silva Leite spoke favorably about the program to Arnold and the E&H students who participated in the semester-long assignment.
"Our students loved the experience," said the adviser via Skype from Brazil. "Even though technology sometimes can be impersonal, I could see our students created an attachment to the Emory & Henry students, which is something very Brazilian.
"Brazilians are fast to attach to people. If they meet you in the morning, they are calling you friend by afternoon," he said.
"Our students in Brazil thought it was amazing to learn and be in contact with students in America. They enjoyed the Southern accents, too," he said.
"The Emory & Henry students empowered our students. They felt special communicating with students from another country. We're aiming at a cross-cultural experience and giving the participants the opportunity to know each other," he said.
"It's a great opportunity to teach students that we're all the same. It doesn't matter where you are. It doesn't matter your nationality. In the end, we are all humans."
Arnold agreed the international teaching experience was a win-win for both sets of students, who learned valuable lessons from each other.
"The experience gave Emory & Henry students the opportunity to work with people from different backgrounds. We both took away something from this experience, even though our students were the teachers and their students were the learners."
Students engage with Brazilian teens
During the semester, the E&H students conducted research and designed curricula appropriate for each classroom.
Crockett prepared a different art lesson each week for her 10th- and 11th-grade students who attend Colegio Piracicabano and Colegio Metodista in Brazil.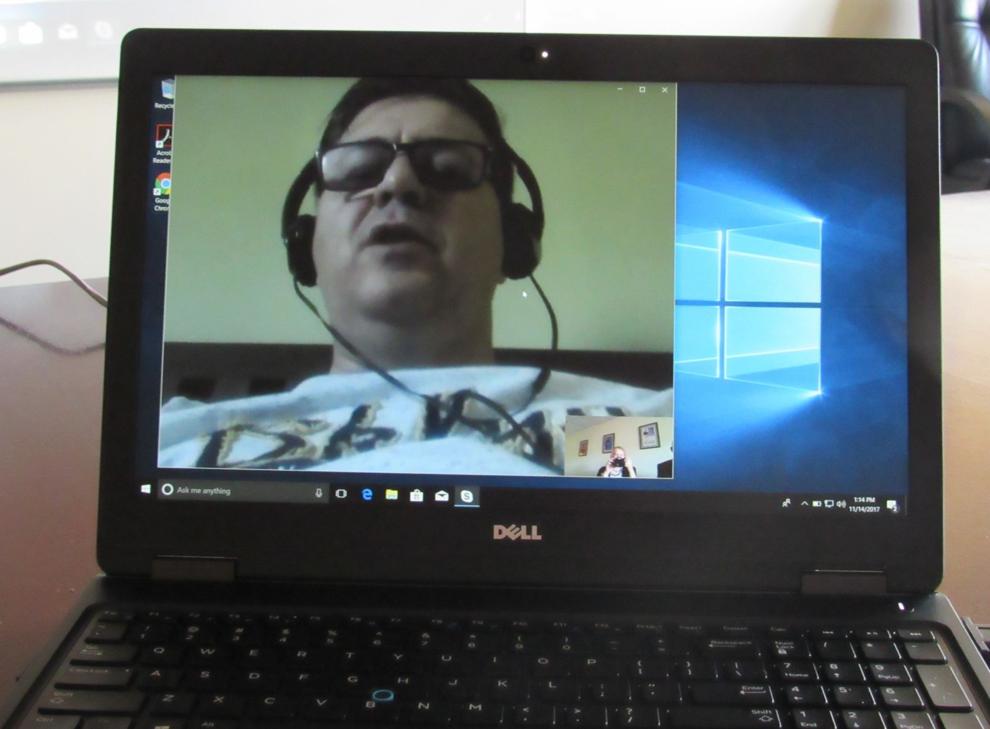 "The technology aspect of the course was a little bit challenging at times," said Crockett.
"At first, I was hesitant about using the video chat as a teaching method because I had never tried it before. I was nervous about being on camera and teaching through a microphone.
"However, once I got started, I was fine. The video chat wasn't awkward at all, and I actually got used to using the equipment. I am so happy and grateful that I had this opportunity.
"Each week, I taught a different art lesson. I showed the students a few examples of pop art from the 1960s and talked about the definition of pop art. Next, I showed them contemporary examples and techniques of how to draw in the pop art style. At the end of each class, I assigned an art project for the pop art project. I told them to create a superhero or draw a Brazilian public figure in the pop art style," Crockett said.
Carrico designed lesson plans in personal finance to teach to his Brazilian students, who attend Colegio Piracicabano in Brazil.
"I did some prior research and came up with a few different things, but I wanted to make sure the topics we were going to cover related to what they were doing or would be doing," Carrico said. "For example, one of the girls in my class will be coming to the United States next year to study at the University of California, Los Angeles. She was very interested in how the United States banking system works and wanted to know what she needed to do to open a checking account," he explained.
"Another student said that he had heard of the New York Stock Exchange and the NASDAQ and wanted to know how they worked so that he could make a lot of money by investing in stock."
Christie taught a class of seniors from the Colegio Metodista Americano in Brazil. Her instruction concentrated on the renaissance of American literature, focusing on literature written between 1800 and 1865.
"We studied Edgar Allan Poe, Henry Wadsworth Longfellow, William Cullen Bryant, Ralph Waldo Emerson and Lydia Howard Huntley Sigourney. For each writer, we analyzed two to three pieces of work on the literal level to make sure that everyone understood what the piece was saying," Christie said.
"At the end of the course, I asked all of the students to complete a final reflection. Their reflection required them to think about all of the writers we had studied and all of the pieces of literature that we had examined and evaluate how they all have helped us explore American society following the revolution."