ABINGDON, Va. — The Commonwealth Transportation Board is about to embark on a study of Interstate 81 that could ultimately charge some users' tolls.
State Transportation Secretary Shannon Valentine outlined plans for the study Monday during a public meeting on transportation projects at the Southwest Virginia Higher Education Center in Abingdon. The study is scheduled to begin early next month and be completed by Nov. 30.
"Interstate 81 is such an important corridor economically. Forty-two percent of all [Virginia] interstate truck traffic goes down 81, and 25 percent of all accidents involve trucks," Valentine said after the meeting. "The idea is to look at all 325 miles, to identify the priorities along the corridor and — most importantly — how can we develop a designated, dedicated revenue source that would allow us to complete these priorities or at least get the process started?"
Revenues generated by the tolls would be dedicated exclusively to improvements on Interstate 81.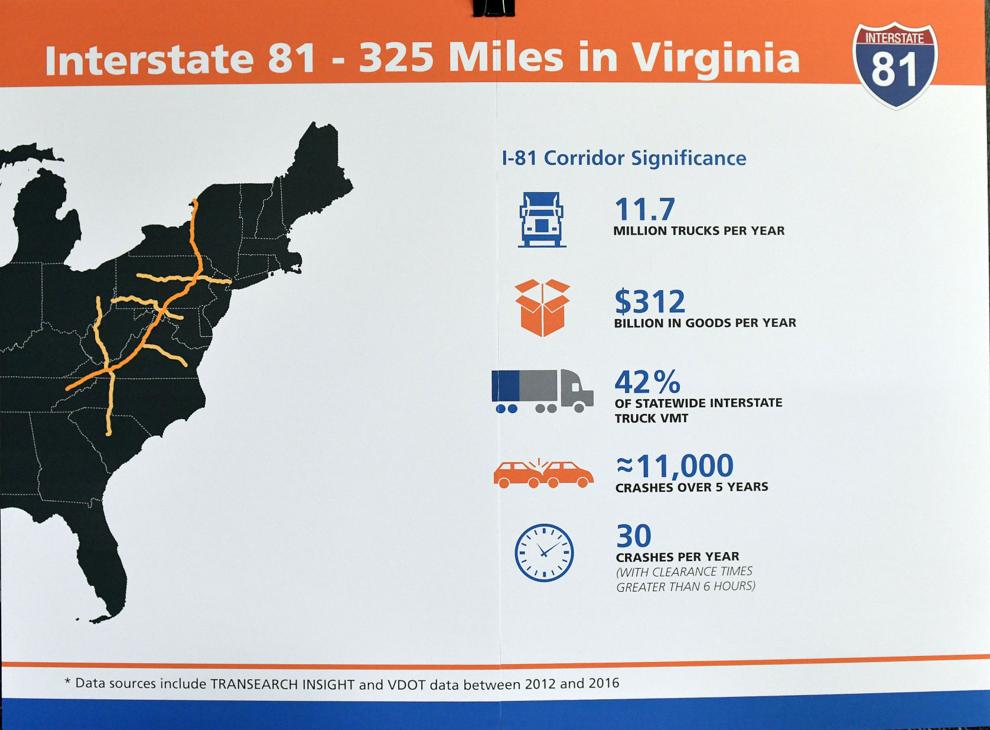 The study is a direct result of Senate Bill 971, introduced by Sen. Mark Obenshain, R-Harrisonburg, carried by chief co-patron Sen. Bill Carrico, R-Galax, and signed into law last month.
The legislation directs the CTB to conduct the study with the assistance of the Virginia Department of Transportation, Department of Motor Vehicles and Virginia State Police.
The study must be submitted to the governor and General Assembly prior to the 2019 legislative session. Any decision about charging tolls requires action by the General Assembly.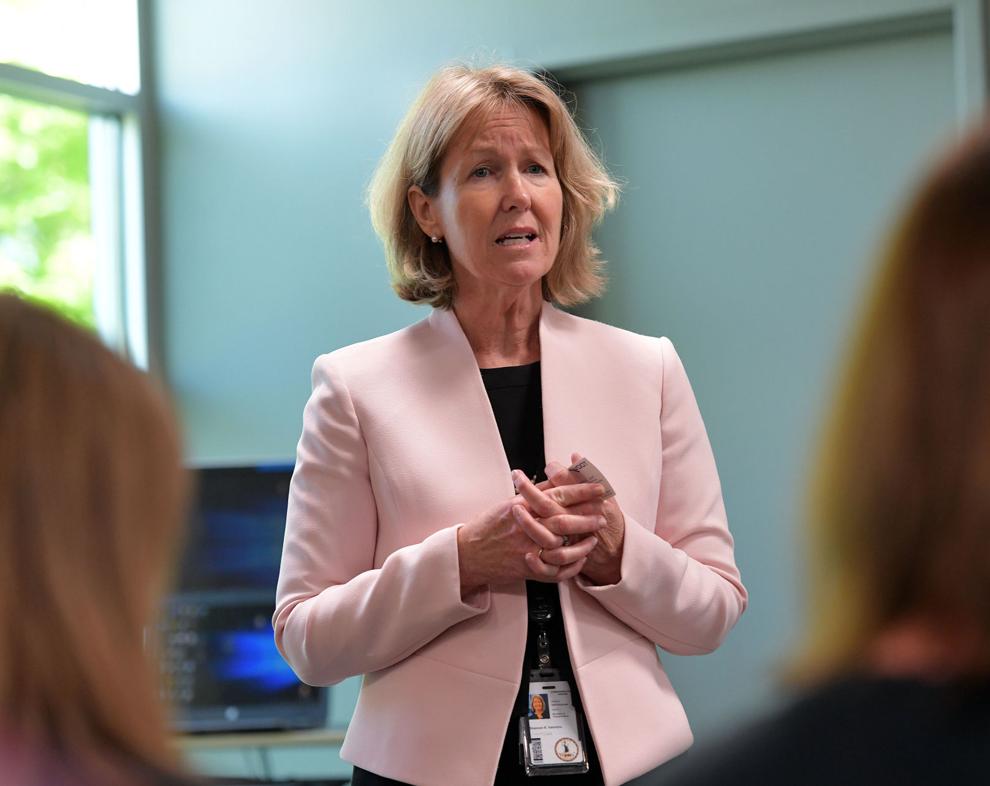 The CTB "shall not consider options that toll all users of Interstate 81" nor "commuters" but may consider "high occupancy toll lanes" and "tolls on heavy commercial vehicles."
Valentine said the study process will be inclusive.
"We want to work with localities, citizens, the business community, the trucking industry, manufacturers. We want everyone at the table to see how we can improve this corridor. It's important, not just in this region, but to the whole commonwealth," Valentine said.
Part of the review is to include parallel routes and the surrounding infrastructure's ability to handle large volumes of traffic, should I-81 be shut down due to an accident. The interstate registered more than 2,000 crashes in 2016, and 30 of them took six or more hours to clear, according to the legislation. Funneling traffic down to a single lane reduces capacity by 65 percent.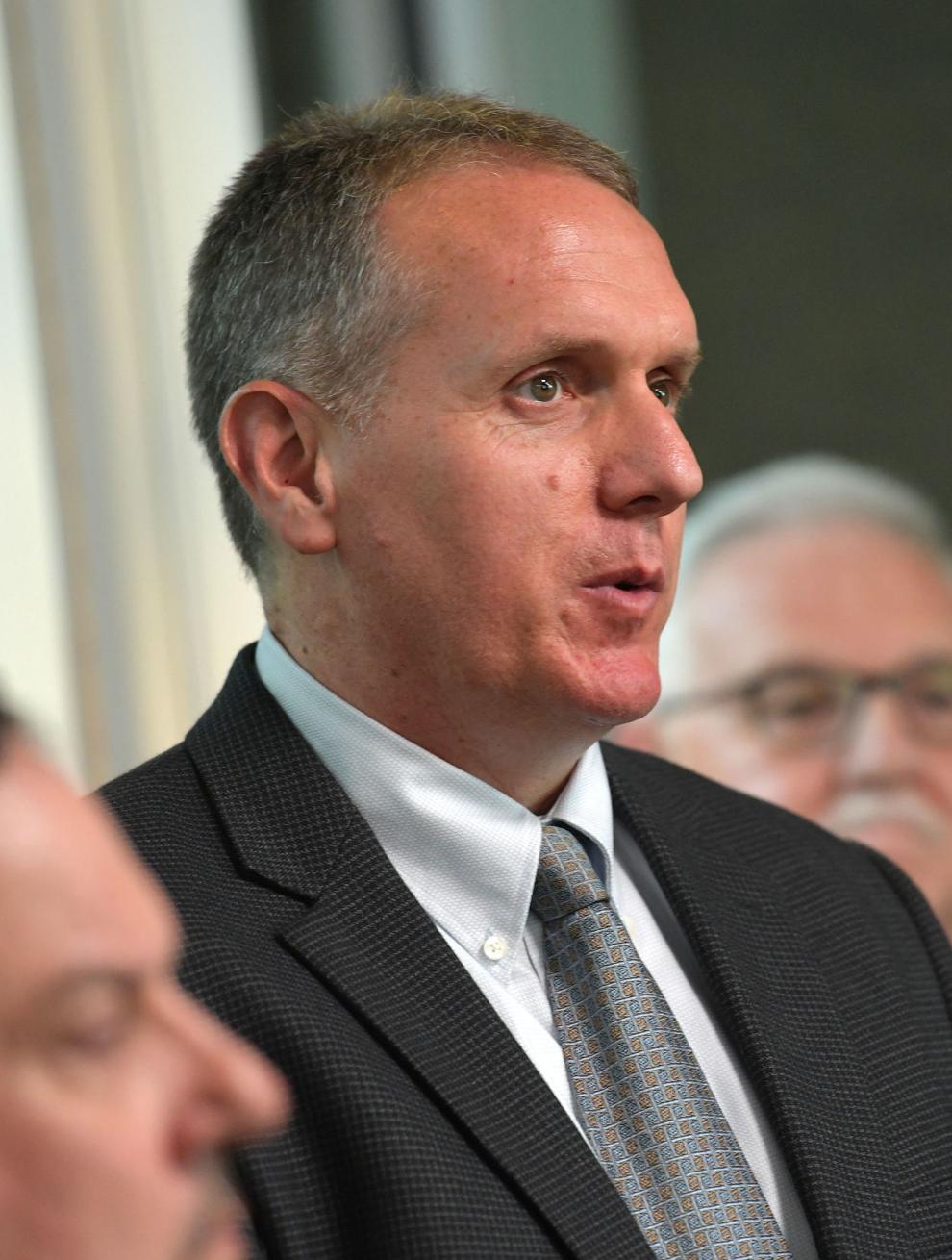 "It is very specific in tolling either hot lanes, express lanes or a heavy commercial vehicle toll. The objective is to not toll commuters," said Ben Mannell, VDOT's deputy director of planning. "They've also asked us to look at minimizing the impact to heavy commercial vehicles, if we did have a tolling scenario."
Part of the study will focus on the latest crash data, areas that have a high number of crashes, congestion, delays and the potential for operational improvements for incident response in case of a major crash, Mannell said.
"We'll be coming out to the public several times in the next several months to share information and get feedback," Mannell said. "Our first meeting here in June will be the problem identification phase. We'll present data about crash severity and duration. We'll be making sure we haven't missed anything. We'll be coming back out later and talking about potential recommendations, solutions, tolling feasibility and analysis and an economic impact analysis. Ultimately, we'll come out with a package tying it all together."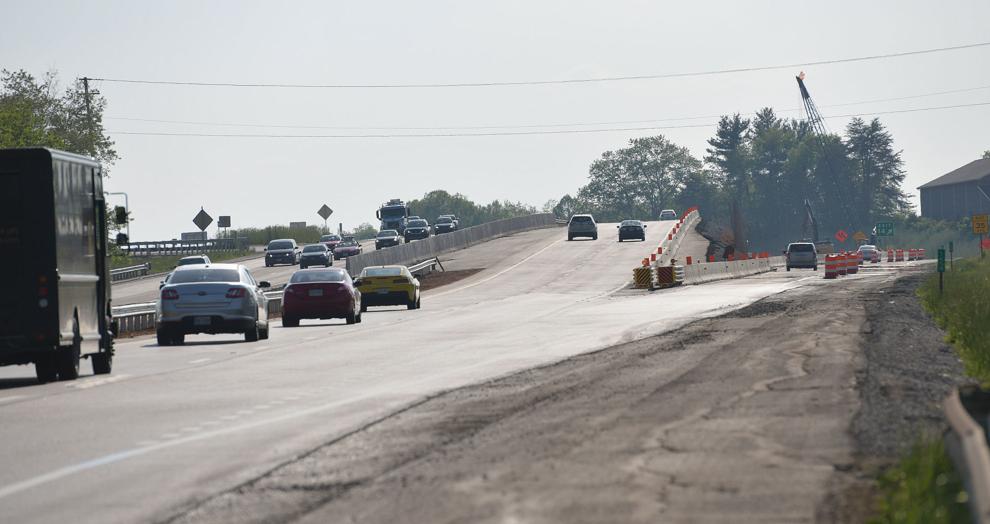 The first of a dozen planned public meetings will occur at 5 p.m. June 6 at the Higher Education Center in Abingdon. Interstate 81 passes through three VDOT districts, so multiple meetings will be held in each, Mannell said.
"The exciting part would be, if we identify dedicated funding for 81, you open up so much more money for transportation priorities that are now the responsibility of the districts," Valentine said. "I think it could be transformative, so I am hoping we can identify a smart, plausible path forward."
276-645-2532
Twitter: @DMcGeeBHC