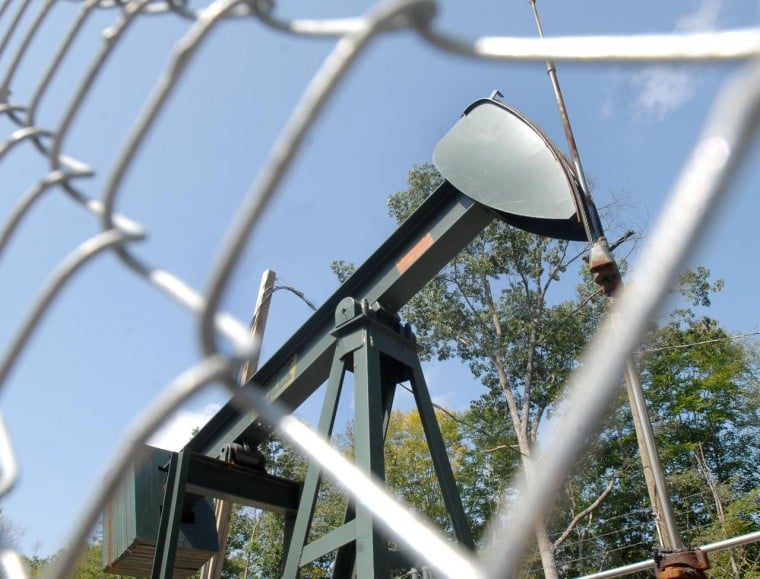 Every month, a bank in Roanoke receives checks for thousands of dollars belonging to people who might never cash them.
The checks are royalty payments for people whose mineral rights the state of Virginia has leased – against their will or without their knowledge – to private energy corporations. These payments represent the financial crumbs of natural gas production in Southwest Virginia – a multibillion-dollar industry that in 2008 produced enough gas every second to heat the average home for 16 days.
But instead of reaching the pockets of mineral owners, the money is funneled into an opaque state-run escrow fund, where it has accumulated with scant oversight for nearly 20 years. As of October, the fund held more than $24 million – and that isn't everything it should hold.
An untold number of people in the region, throughout the state and across the country have a claim to this money through their ancestors' deeds. Some are entitled to hundreds of thousands; others just pennies. But they are linked by this common dilemma: They receive no accounting of their royalties in escrow, and they face enormous legal barriers in collecting them.
The escrow fund is an obscure, untidy legacy of state lawmakers' determination to develop Virginia's most abundant gas, coalbed methane, without tackling the thorny question of who owns it. In passing the 1990 Virginia Gas and Oil Act, the legislature created a kind of eminent domain, known as forced pooling, that authorizes gas companies to produce gas belonging to others and to pay royalties into escrow when they cannot find mineral owners or if the gas ownership is in dispute.
But the state has done little to monitor the gas industry's compliance, and the billion-dollar energy conglomerates don't always make the required payments into escrow. Of about 750 active individual accounts in escrow, between 22 percent and 55 percent received no royalty payments during months when the corresponding wells produced gas over an 18-month period, a Bristol Herald Courier investigation has found.
The job of regulating the industry officially belongs to the Virginia Gas and Oil Board, a governor-appointed body that meets monthly in Lebanon, Va., and whose seven members serve six-year terms and receive $50 a hearing. The board is composed of a retired college professor, two college administrators, a former cattle farmer, a representative of the coal industry, a representative of the gas and oil industry, and a state energy official from the Department of Mines, Minerals and Energy who acts as board chairman.
But the real work of ensuring that gas companies follow through with payments into escrow, fielding inquiries from mineral owners about the royalties they cannot see, and sorting out mind-numbingly complex ownership questions for close to 1,000 separate production units falls to just two employees of the Division of Gas and Oil.
That level of staffing, combined with the lack of any audits or compliance checks in the DGO's data-collection systems, means that gas operators are essentially on the honor system. The DMME, the DGO's parent agency, has acknowledged discrepancies between production and escrow deposits and vows it is taking steps to fix the problems and improve its ability to chart compliance.
The two corporations that dominate natural gas production in Virginia don't deny they've made mistakes, but they credit any missing royalty payments to accidental oversights and the complexity of mineral ownership in Southwest Virginia.
There are two primary scenarios that require gas companies to escrow royalties. The first arises when the well operator cannot locate mineral owners entitled to a share of production and then successfully petitions the board to lease those owners' rights.
The second scenario kicks in when different people own the coal and the gas for the same tract of land – a common occurrence in Southwest Virginia, where many landowners sold the coal beneath their surface a century ago. Splitting a mineral estate like this has created a conflict between the coal owner and the gas owner over who is entitled to royalties from coalbed methane – a gas developed by fracturing and stimulating the coal seam that accounted for 80 percent of all gas produced in Virginia in 2008.
The DGO in June estimated that 83 percent of royalties held in escrow belongs to owners in dispute over coalbed methane ownership.
The legal conflict over coalbed methane reached the state Supreme Court in 2004, when justices unanimously upheld a lower court ruling that a gas owner who sold only coal retained full rights to coalbed methane. But that hasn't made it easier for other gas owners to retrieve their royalties from escrow.
To do this, state law requires a gas owner to sue to prove ownership, or agree to split royalties with a coal owner – generally a corporation. These requirements effectively force mineral owners to give up a portion of their royalties, either to an attorney or to a coal company, and the process can drag on for years.
Until one of those two conditions is met, gas well operators are required to deposit royalty payments into escrow, where the supporting documentation – including gas volume, sale price and any deductions taken out of the royalty – is sent to a bank branch in Roanoke, electronically imaged, archived and virtually never examined.
Some of the time, the escrow fund works as intended and disburses checks to royalty owners who have a court order or a split agreement. Most of the time, it functions like the banking equivalent of an oubliette – a money prison where royalties languish until they are presumed abandoned. Since the Virginia high court's ruling in 2004, the value of the escrow fund has tripled, state records show.
Wachovia Bank, now part of Wells Fargo, manages the escrow fund and generates monthly reports that list the deposits, interest and balance for some 950 individual sub-accounts, active and inactive. Each sub-account corresponds to one or more wells that are producing gas that belongs to owners who are unknown or whose ownership is in dispute.
In such a case, any gas that a well produces should generate a royalty payment into escrow.
The Herald Courier compared gas corporations' deposits into escrow with production numbers they reported for the corresponding wells between January 2008 and June 2009 – a period that included historically high prices for natural gas. The analysis revealed:
- On average, 30 percent of sub-accounts in escrow each month received no royalty payments even though they corresponded to wells producing gas.
- For 10 of the 18 months, 190 sub-accounts received no deposits even though the corresponding wells produced gas.
- For all 18 months, 94 sub-accounts received no deposits even though the corresponding wells produced gas.
- Gas operators sometimes failed to submit the necessary paperwork for royalties to be escrowed, meaning that some wells have produced for years and no royalties have been deposited into escrow, creating the false impression that they are inactive.
- The escrow fund is rife with accounting and administrative errors, including duplicate sub-accounts, overpayments and inactive accounts that should have been closed out.
Some of the production and escrow discrepancies could be explained by changes in the status of a well, such as when a coalbed methane well becomes part of a larger unit and a separate account is created to receive royalties. Other missing payments are the result of "clerical errors," according to officials with the Division of Gas and Oil and for gas corporations.
"There have been mistakes, as far as things slipping through the cracks," acknowledged a senior executive for EQT Corp., the Pittsburgh-based corporate parent of Equitable Production Co.
Partly to blame was a computer glitch that held payments in suspense until they reached a $50 threshold, said Kevin West, EQT's managing director of external affairs.
"We're not making any excuses," West said, adding that EQT will deposit outstanding royalties into the state escrow fund with interest. "In this case, a mistake was made, and we're glad it was pointed out so that we could get it fixed."
Officials for CNX Gas Co., a subsidiary of Canonsburg, Penn.-based Consol Energy, refused to get into a "well-by-well discussion."
"Each well and each unit has its own set of characteristics, and without going into the history on each well, I think it's impossible to portray an accurate picture of what happened in a particular well," said Cathy St. Clair, a CNX spokeswoman.
She added, "I don't think you can infer that because a well had no deposits that deposits should have been made."
In response to the Herald Courier's analysis, the Department of Mines, Minerals and Energy issued a statement that it has "been aware of the discrepancies between reported production and deposits to the escrow account" and "has taken a number of steps to fix the problems. Your questions have been addressed to DMME in the middle of this work."
The agency also acknowledged that companies have failed to file the required paperwork for royalties to be escrowed – a misdemeanor offense that is punishable by a $10,000 fine for every day of the violation, according to state law. In a case where the paperwork is four years late – the Herald Courier identified several – the DMME could impose a fine of $14.6 million per case.
It is unclear whether the agency will impose any fines. Queried about enforcement, a DMME spokesman wrote that the agency will only pursue civil penalties "in cases where we raise such issues with the operator, if the operator fails to be responsive."
The reaction of board members – those actually in charge of administering the escrow fund, with ultimate authority over how to enforce state regulations – ranged from concern to disinterest; some did not respond to requests for comment, or refused to do so.
"Any appearance of wrongdoing or alleged discrepancy regarding the escrow account should be investigated by the Virginia Gas and Oil Board," Katie Dye, a public member from Buchanan County, e-mailed the newspaper.
When presented with the Herald Courier's findings, Bruce Prather, the board member who represents the gas and oil industry, referred a reporter to the Division of Gas and Oil.
"We don't generate our own business on that board. It's brought before us," he said.
Asked if the discrepancies concerned him, Prather said, "I've heard of this in the past," and suggested that a court would be a more appropriate venue to address the irregularities.
"That is where something like this ultimately is going to end up," he said.
Coming Monday: Jamie Hale thought he had a choice about whether to lease his gas to an energy corporation. He was wrong.