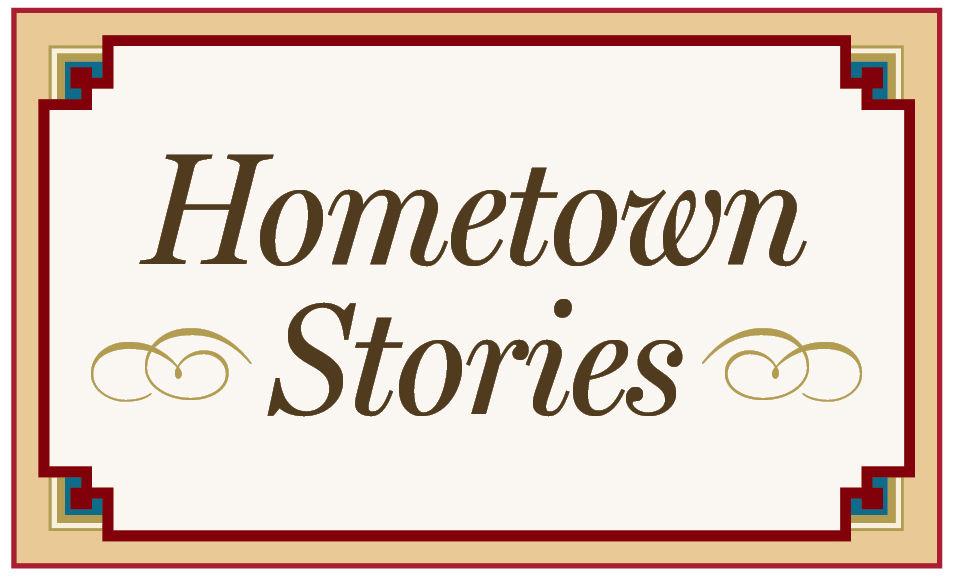 DAMASCUS, Va. — Juggling a family and a job as a pastry chef is, well, a piece of cake for Joe Bridges, better known on social media as "Joe the Baker."
The 38-year-old Damascus resident wears more than one hat during the day, caring for a 7-year-old daughter and an infant while his wife, Jennifer, teaches at a nearby school.
But, as the evenings close upon his "dad duties," Bridges retreats to his private kitchen in town, where, he said, the "magic happens."
The eclectic kitchen has art on the walls and toys he's made on top of the refrigerator.
"I'm a weirdo," he said with a laugh.
While his family sleeps, Bridges does his best work — creating head-turning, eye-popping scratch-made desserts that have people in town talking. He won the "Best of Washington County" readers' choice contest in 2019.
Joe the Baker is wowing local customers with his homemade desserts, specifically his decadent cheesecakes with subtle to extreme flavors.
The pastry chef, who has made sweets for celebrities, including Martha Stewart and Steven Tyler, while living in Miami, Florida, currently supplies desserts exclusively to MoJo's Trailside Café & Coffee House and 7 Trails Grill, both restaurants in Damascus.
He will take pastry orders from the public beginning in January — a plan that was put on hold during the pandemic and after he and his wife had a baby girl in April.
In the meantime, cheesecake connoisseurs can be in the drawing for a Thanksgiving Cheesecake raffle at Blue Ridge Comedy Club at 620 State St. in Bristol, Tennessee. Get one free raffle entry with any ticket purchased for a show.
Raffle tickets also are available for two for $5 by contacting Bridges at "the dam baker" on Facebook. Four winners will be drawn Nov. 3 at the club. Each winner will get a custom 9-inch cheesecake (a $40 value) of any flavor that serves up to 16 people.
Joe the Baker can just about make anything into a cheesecake.
Cakes like pumpkin caramel pecan, a Reese's cheesecake, and a red velvet cheesecake are always fun to bake, but making something unexpected is even better, he said.
He has even made a dill pickle cheesecake and a white chocolate Carolina reaper cheesecake.
"For the dill pickle cake, I added pickle brine to standard cheese cake batter for a nicely balanced flavor and dressed it in pickle chips. Carolina reaper is the spiciest pepper in the Quinines Book of World Records, but the white chocolate tamed it down a bit," he said.
Both flavors sold out at 7 Trails Grill on April Fool's Day last year.
Then, there's the time he made a beer cheesecake. He added beer to the cheesecake batter, baked it, and made a beer infused whipped cream for the topping to resemble beer foam.
His strangest request was a mango and beet swirled cheesecake topped with raspberries.
"The customer said it was great. I don't get to eat many of the cheesecakes I make," the chef said.
Coming across a new ingredient in the grocery sometimes inspires Bridges to create.
Bridges recently found Sour Patch Kids Bites and added the sour candy to a cheesecake.
His original recipes go beyond the world of cheesecakes.
He also delivers other desserts, including brownies, whoopie pies, cookies, cakes and breads — some of them gluten-free and vegan — to MoJo's Trailside Café each week.
His premier dessert for Mojo's is his original recipe for Creeper Trail Bars.
"It's a trail mix that contains coconut, chocolate, fruits and nuts, all wrapped up and portable in the form of a bar. It's an energy and nutrition bar and sweet snack all in one."
Bridges said he sold 300 of the bars at Trail Days in town in 2016.
Bridges has been dabbling in baking cheesecakes for years — even before he attended Le Cordon Bleu College of Culinary Arts in Miami in 2012.
His fascination with culinary arts actually began as a child growing up in Miami.
As a youngster, he often accompanied his mother in the kitchen where he watched her make their meals from scratch. His mother influenced his culinary career, he said.
After graduating from high school, he went to work at restaurants and also became a personal chef in Miami. While working at a catering company there, he was asked to create a pumpkin and apple crostata for an event attended by Martha Stewart. At another event, he made an Italian fruit cookie called Brutto Ma Buoni, which means "ugly but good" in Italian, for singer Steven Tyler.
He started making cheesecakes on the side before he decided to go to the pastry school.
"I sharpened my skills in school, but I also got to work with a dozen different chefs throughout the year of my education. Every chef had a different philosophy and something you could draw from them."
When his mother, a retired police officer in Miami, became enchanted with her new home in the town of Damascus, Bridges and his family also made the move to Southwest Virginia in 2015.
A handshake deal with the late John Seymore, the former owner of MoJo's, cemented his decision to move to town. Seymore agreed to buy his baked goods once he settled in town.
"I got into baking because I didn't find any stress in it," said Bridges. "Even when things go wrong, it's easy to recover when you're behind the scenes."
He's had a few older ladies tell him his cheesecakes are orgasmic.
"I don't know if they're flirting with me or they just really like the dessert," he said laughing.
"I want to create food that evokes good memories. I'm never going to be able to make your grandma's chocolate cake, but if you can eat a chocolate cake I've made and get a little of that feeling, then that's what I'm going for."