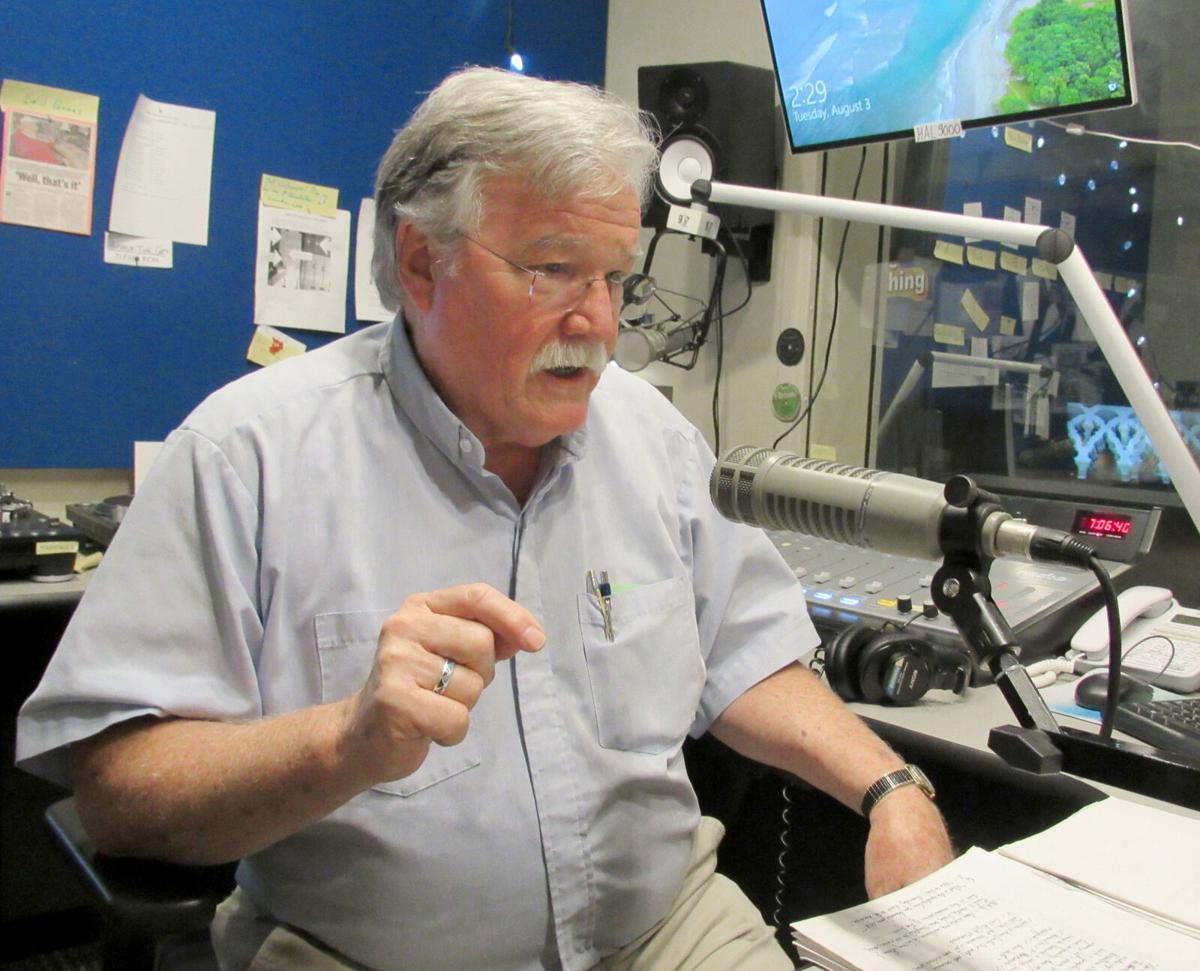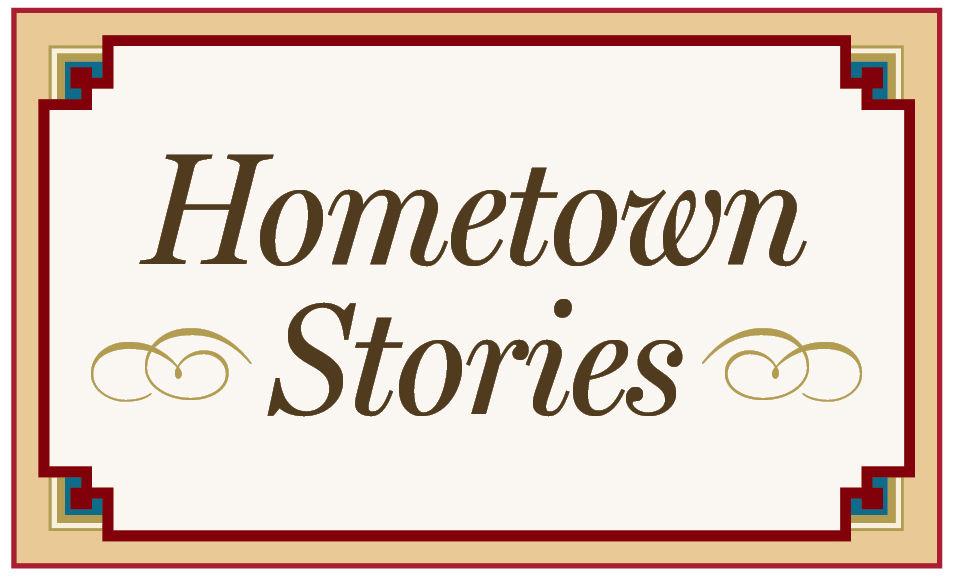 EMORY, Va. — David St.Clair can still remember attending his elementary school fair when he was in the fourth grade. To his delight, the event included the sale of 45 top hit records.
Fishing through the stack of vinyl records, the 9-year-old boy found "Shop Around" by the vocal group Miracles, paid a quarter, and took it home to play over and over again.
"I still have that record," St. Clair, 70, said with laughter.
The shelves in his Emory, Virginia, home display hundreds of records and CDs of artists, many of them performers who signed to Motown, an American record company founded in 1960.
A fan of Motown since he was a child, St. Clair is keeping the iconic stories and music alive every week when he hosts a Motown radio program at 9 p.m. Tuesdays and 3 p.m. Fridays on WEHC 90.7 FM, a college and community station located on the Emory & Henry College campus.
It's not just the music he loves, it's the stories about the artists behind those hit songs, said St. Clair.
The retired Methodist minister, who earlier served as chaplain and director of the Bonner Scholars program at E&H, has done extensive research on the history and music of the Motown Records. He's even taught courses on Motown to first-year students at the college and most recently conducted a virtual presentation for the Emory & Henry summer alumni college, "More Than a Vacation." The presentation can be found at www.ehc.edu/mtav.
Reminiscing about the past, St. Clair associated many Motown hits with special occasions in his own life.
He often shared his love for Motown songs with his friends at school.
In the school locker room, where the acoustics were strong, St. Clair and his cross country team members were sometimes known to burst out singing, "I Heard it Through the Grapevine" after a practice.
St. Clair remembers that as newlyweds, he and his wife, Marcia, jammed to the Temptations when they came to town in 1985 and performed "My Girl."
"Anybody who grew up in the 1960s and 70s and listened to the radio heard music of Motown and was moved by it, danced to it, and sang along with it. This was the soundtrack of our lives," he said.
According to him, the hits produced by Motown in just one decade far outnumbered the success of other record companies
"You couldn't listen to the radio for 30 minutes without hearing the Four Tops, the Temptations, the Supremes, Junior Walker and the Allstars, the Spinners, the Marvelettes, Mary Wells, Jackson Five and Marvin Gaye and Kim Weston," said St. Clair as he reeled the names off the top of his head.
Motown was important to St. Clair for reasons beyond the music.
"It was what the music represented to me. It was my understanding of what was wrong in the country and how to make it right," he said.
"These were young Black people making this music, and that was actually important to me."
When St. Clair and his family moved from Maryville, Tennessee, to Nashville in 1960, the patterns of racial segregation were being challenged.
"In my house, my mother and father were really clear. God made everybody equal and God made us all to be brothers and sisters of each other," St. Clair said.
But, as a youngster, he instead witnessed unfair treatment and discrimination against African Americans.
"I hear my parents say we're all equal, we're all children of God, but I watched how America was treating the African Americans. I was hearing this great music coming from Detroit Black artists, but at the same time they couldn't go to the same restaurants my family and I went to."
Motown's unique history became a catalyst for St. Clair's fascination with the record company and his determination to help make things better.
In 1960, Motown founder Barry Gordy, a car factory worker and boxer, used an $800 loan from his family to start a record company, laying the foundation for Motown, a musical empire.
In the 1960s and '70s, Motown became the most successful independent record label in America, setting the stage for modern soul and pop artists.
It was an African American journalist who would eventually become an inspiration for St. Clair in his quest to honor Motown music.
According to St. Clair, the influence of Dr. Junius Griffin may have moved Motown from the romantic ballads into a greater social consciousness, with songs like "Love Child" by the Supremes, and "What's Going On?" by Marvin Gaye. The Pulitzer Prize-winning journalist went to work at Motown Records, after working as a speech writer for Dr. Martin Luther King Jr. He later taught at Emory & Henry College, where he was a Scholar in Residence until 2001.
It was during Griffin's tenure at Motown that the Motown house band, the Funk Brothers, was first listed by their individual names on an album cover, Marvin Gaye's "What's Going On?"
St. Clair is bothered that many of the background singers for Motown were never listed as contributors.
"Motown music really changed the country, yet the people who sang it and wrote it are going to be unknown if someone doesn't tell their stories. I am determined those names will not be forgotten."
When St. Clair started the Motown radio show in 2013, he began researching the stories about the artists and their music.
"I approach each show by how to best please Junius," said St. Clair, who sat in on Griffin's lectures on Motown at the college and has fashioned his radio program in his honor.
"It's important the music still be out there and the songs be understood for what they are. I want the stories and the music to go on."
'We can listen to each other'
St. Clair believes the music produced by Motown is just as important today as it was in the 1960s.
"One of the most important things Motown did for me as a youngster was to teach me the universality of the human experience — the realization that we're all the same. That recognition is critical now," he said.
"If we can learn to listen to each other's music and hear it as the music of a yearning of a spirit, we can learn to listen to each other," said St. Clair.
"And, if we can learn to listen to each other, an awful lot of what is wrong today can be made right."