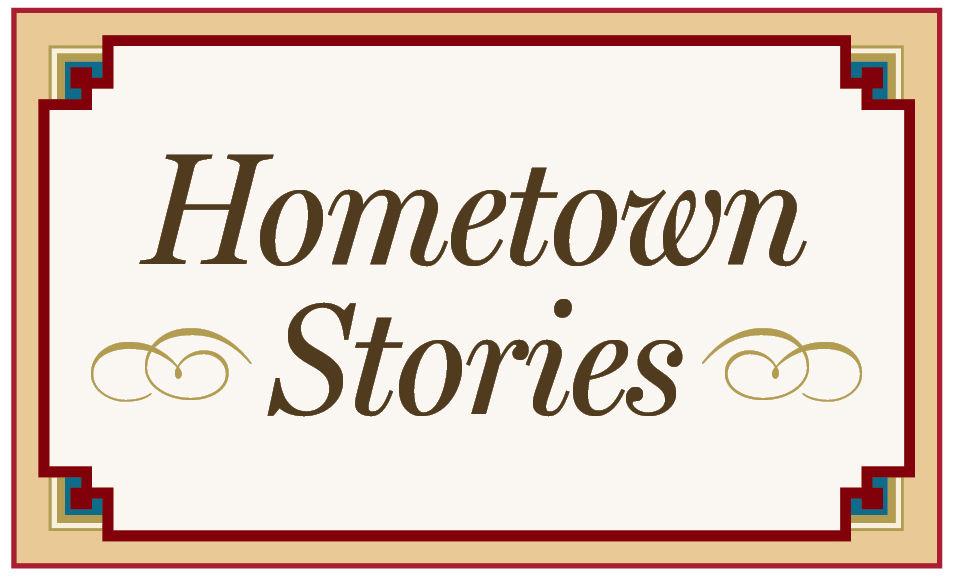 DAMASCUS, Va. — At 93, Nancy Patterson Lamb leads a quiet life in her Damascus Main Street home, caring for her two cats, Buttercup and Millie, and these days reflecting on her life as an inventive ceramic artist.
Surrounding the retired artist are shelves of her handcrafted stoneware — so many fond memories that tell stories of a life molded by a simple lump of clay.
Lamb, along with Damascus native Albert Mock, founded Iron Mountain Stoneware in Laurel Bloomery, Tennessee, in 1965. She was one of the first ceramic artists to make and market handcrafted stoneware dinnerware — a talent influenced by her extensive travels throughout the art world.
"Before that, it was Lenox China with a gold band around each piece that people bought when they got married. But I wanted something functional that could be used every day and would look pretty on the table," Lamb said, relating the history of the stoneware company that produced 28 different patterns by the time the factory closed in 1992.
Most of the stoneware pieces were fashioned with machines called jiggers, a mechanical adaptation of wheel-throwing used for limited mass production. Handles for cups and mugs were hand-pulled and attached.
Collectors still clamber to own a piece of the stoneware, even though the business has been closed for nearly 30 years. There are few antique shop owners throughout the country — and perhaps, the world — who do not recognize the distinctive colors and designs of the stoneware, once sold in Macy's and Marshall Fields and other high-profile retail stores in New York, Philadelphia, Chicago and around the world.
To help preserve the history of the company, Lamb has written a memoir that uncovers the author's life and the journey she traveled to become a local businesswoman in Tennessee and Southwest Virginia.
Her book, "A Journey with Clay: On the Road to Iron Mountain Stoneware," outlines Lamb's adventures as an artist, the path that led her to owning a business and the inspiration she felt as a creator of the distinctive handcrafted stoneware.
A full schedule of events and maps for the Virginia Highlands Festival.
During the 2021 Virginia Highlands Festival, Lamb will present a program about the company's origins, its designs and the history of the plant's operations from 3-4 p.m. on Thursday, July 29, in the executive auditorium at the Southwest Virginia Higher Education Center in Abingdon.
As outlined in her book, she will focus on the many patterns she designed and created during her career.
A customer favorite, she said, was "Martha's Flowers," a cobalt-blue-and-white pattern that was inspired by the 1976 bicentennial year. A water pitcher in the Martha's Flowers pattern is part of the American stoneware collection at a Smithsonian museum in Washington, D.C.
Lamb said one of her greatest achievements was painting with a copper red color, which she used to create the pattern, "Solid Cherry." According to her, the renowned copper red glazes were made by the Chinese during the Ming Dynasty (1368 to 1647 A.D.) After that, the formulas were lost. Nearly every potter aspires to make copper red glazes, she said.
"Every time I remember going into an antique store, the proprietor would say, 'Madam, that's solid cherry,' no matter what type of wood the furniture was made from," said Lamb with a laugh. "So, I made my Solid Cherry pattern featuring ladder-back chairs, round tables and sometimes a bowl holding red fruit sitting on the top of the solid cherry furniture."
Although Lamb has spent nearly 60 years living in Damascus, her early years are filled with adventures from traveling around the world.
Her path to learning the clay craft is a unique one that started after she graduated from the Los Angeles Art Center College of Design. She began work with Albert and Louisa King in the King's Porcelain Studio in Los Angeles.
Much to her delight, Lamb was invited to go to Royal Copenhagen Porcelain Manufactory in Denmark as a guest artist. She was later asked to stay as a full-time employee, making duplicate pieces for their stoneware artists.
She then moved to Finland, where she was a resident artist at the Arabia factory in Helsinki.
"It was heavenly — just marvelous seeing how the dinnerware was made and hand-painted," she said.
The cold climate in Finland spurred Lamb to move back to America, but not before she toured Europe, "taking the long way" back home.
She visited places like Egypt, India, Cambodia, Thailand, Vietnam, Hong Kong and Taiwan, where, through an acquaintance, she met the minister of economic affairs and was offered a job developing porcelain for Taiwan export.
At only 28, she taught the Chinese instead to produce some of the first stoneware dinnerware that would hit the export market.
"It was a wonderful time," said Lamb. "I lived with a Chinese family. They were like my own family."
She said the company encountered problems shipping the dinnerware because of a scarcity of packing materials in Taiwan.
Lamb's ingenuity solved the problem when she noticed pineapples being packed into bamboo baskets in the fields.
"So, I thought, 'Aha! I'll pack the carefully wrapped dishes in pineapple baskets.'"
When her creative idea was met with skepticism, Lamb proved her point by rolling a dinnerware-filled basket down the Temple of a Thousand Steps in Japan. Turns out, every piece was intact at the bottom of the stairs. Using the pineapple baskets, the dishes were shipped to the United States, the Philippines and Thailand.
By 1961, Lamb finally returned to the United States. On a visit to Boston, she met Albert Mock, who helped her fulfill her dream of starting her own handcrafted stoneware company in Laurel Bloomery. She created patterns named after her love of the region, such as Roan Mountain, Blue Ridge and Whitetop.
As many as 75 employees worked at the factory during its heyday, she said.
"Many of them are no longer living," she said.
A deep recession in the early 1980s in the country hurt the business, forcing Iron Mountain to close in the early 1990s.
"I feel so fortunate that I got to spend my life doing what I love to do. Not many people can say that. I used to get up in the morning and I couldn't wait to get to work to run a new experiment with clay or with a glaze. It was a wonderful surprise when the pieces came out of the kiln. It felt just like Christmas."
Lamb said she feels a connection to the people who still collect and use her dishes.
"So many of them write and call me even after all these years. It's a wonderful connection. So this book is my connection to them," she said.
A book signing will be scheduled later.