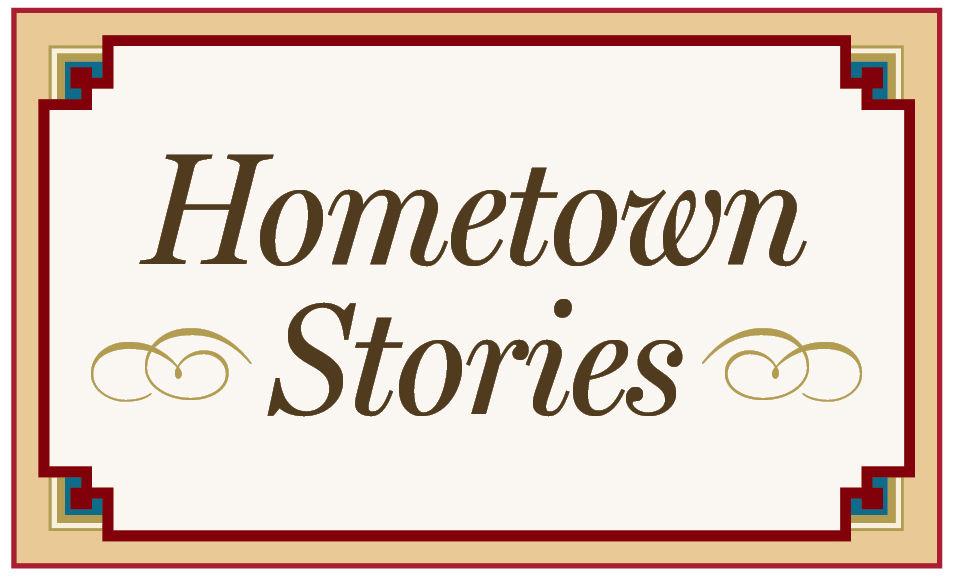 ABINGDON, VA. — More than two decades after co-founding Highlands Ballet Company, Deirdre Cole is taking center stage again, this time performing a role for one of the region's widely recognized cultural events.
Cole was named the new executive producer of the Virginia Highlands Festival earlier this month, upon the recommendation of the festival's executive committee. She described her new pursuit as an opportunity to "spread her wings," all while keeping an active presence in the Abingdon dance company.
Her new job is a natural fit for Cole who has been involved with the development of the Abingdon festival for a number of years.
"The Virginia Highlands Festival is not just a job for me," said Cole, who has served as president and first vice president of the festival. She has been a voting member on the board of director for five years.
"The festival has become the fabric of my life — just like Highlands Ballet."
Managing to keep all the balls in the air, Cole insisted she can juggle her duties for each of her jobs.
"You know, one job enhances the other," she said. "With this new position, I am excited and enthusiastic, but also enormously overwhelmed all at the same time. It's one big ball of emotion and energy."
The new executive producer will step back from her full-time involvement at the dance company to concentrate on fulfilling her goals for the festival. Dance instructors Amanda Johnson and Jamie Mullins, both founding members of the Highlands Ballet Company, are maximizing their time at the center, allowing Cole to reduce her instructional schedule to two days per week.
"Highlands Ballet is my baby, and it always will be," she said. "The ballet company is like a well-oiled machine. The quality will not suffer."
Describing herself as a people person, Cole will network with members of the community to help build strong relationships to ensure a big, bright season for the Virginia Highlands Festival.
"The festival is like a pie with each board member offering a particular area of expertise. It's my job to facilitate all of that and ensure cohesiveness throughout our year-round programming," she said.
The year-round event calendar is drawing visitors from here and afar to the town.
Coming up on her list of events is the Holiday Market at the Martha, an opportunity for the public to browse handmade gifts and stocking stuffers from Virginia Highlands Festival vendors. The event, held on the lawn of the Martha Washington Inn & Spa, is Nov. 19-21; Nov. 26-28; and Dec. 3-5, operating from 10 a.m. to 5 p.m. on Fridays and Sundays and 10 a.m. to 7 p.m. on Saturdays.
Other Virginia Highlands Festival events throughout the year are Restaurant Week, a mini golf tournament at The Martha, Virginia Highlands Festival, and Plein Air Abingdon.
Accessible to the community
"At this time in our culture, people need good relationships and to be valued and heard," Cole said.
She is eager to be on the ground floor, assisting the festival to rise again.
"With any organization, it has its ups and downs. It's the nature of our everyday life. I think COVID gave us an opportunity to recognize what we value. For me, I really value this town, this organization, and all of its roots," she said. "I would like the community to embrace the festival because the Virginia Highlands Festival shares the same origins with the Barter Theatre. It's something to be proud of. We need to be proud of the jewels we have here. It's a privilege to work with this organization, and I'm really excited to ride that wave to its 75th anniversary in 2024."
It's also important that the festival feels accessible to people in the community, she said.
"It's a celebration of our local artisans and the vendors who bring their goods from other parts of the country. I would love to assist the board of directors in growing the festival and returning to something people look forward to each year. I want people to recognize our events as something of quality, but also something that is fun and welcoming."
Cole's leadership skills began way before her involvement with the Virginia Highlands Festival.
Learning to dance wasn't the only passion of Cole growing up. As a youngster, she would often spend the day riding her pony over the mountain to a lake by her Bristol, Tennessee home. It was fun to tie her pony as she sat at the edge of the water and wrote letters.
By age 12, she received her first Arabian horse and began showing horses until she was in her early 20s. It was a sport that led her to receive national championships for her equestrian skills.
At the same time, Cole was nurturing a budding interest in dance.
"I would ride horses at the training barn after school until 4:45 p.m., then change clothes, put my hair up in a bun, and be at the dance studio from 5 to 10 p.m.," she said.
As much as Cole loved horses, she kept her eye on becoming a professional dancer.
As a founding member and former director of Bristol Ballet, Deanna Cole Roberts exposed her young daughter to the challenging lifestyle of the performing arts.
"I was very fortunate to learn about the dance world from a lens that most young people don't get to experience," Cole said.
By age 8, Cole was enrolled in dance classes and by age 12, she was a member of the Bristol Ballet Company, performing all over the Southeast along with many dancers who were twice her age.
She often traveled with her mother to New York where they trained along with some of the world's greatest dancers.
By the time she was 24, Cole was asked to fill in for a local dance studio owner who was on maternity leave.
"Teaching children was not on my radar," Cole said. "I wanted to go to New York and dance professionally."
As it turned out, Cole discovered she was not only good at teaching youth, but she also fell in love with it. Two years later, she and her mother became the founders of Highlands Ballet.
"Since then, I've learned that children are the seeds of our future. And, that's something very important to me with the Virginia Highlands Festival, as well. We need to expose kids to all part of the arts and crafts. It enriches their lives and nurtures their development into becoming more well-rounded human beings," she said.
"One of those children may very well become the next fine arts chairperson, or even maybe the next executive producer of the Virginia Highlands Festival."