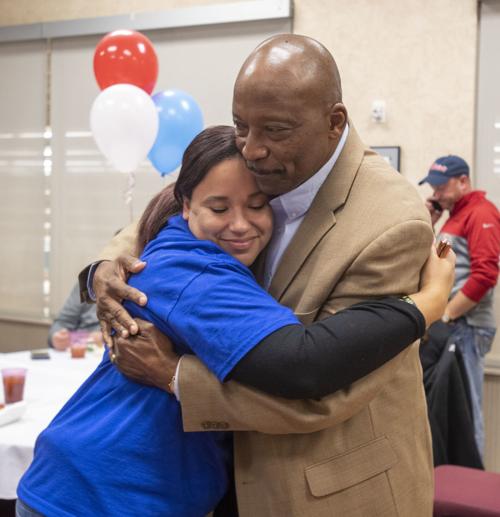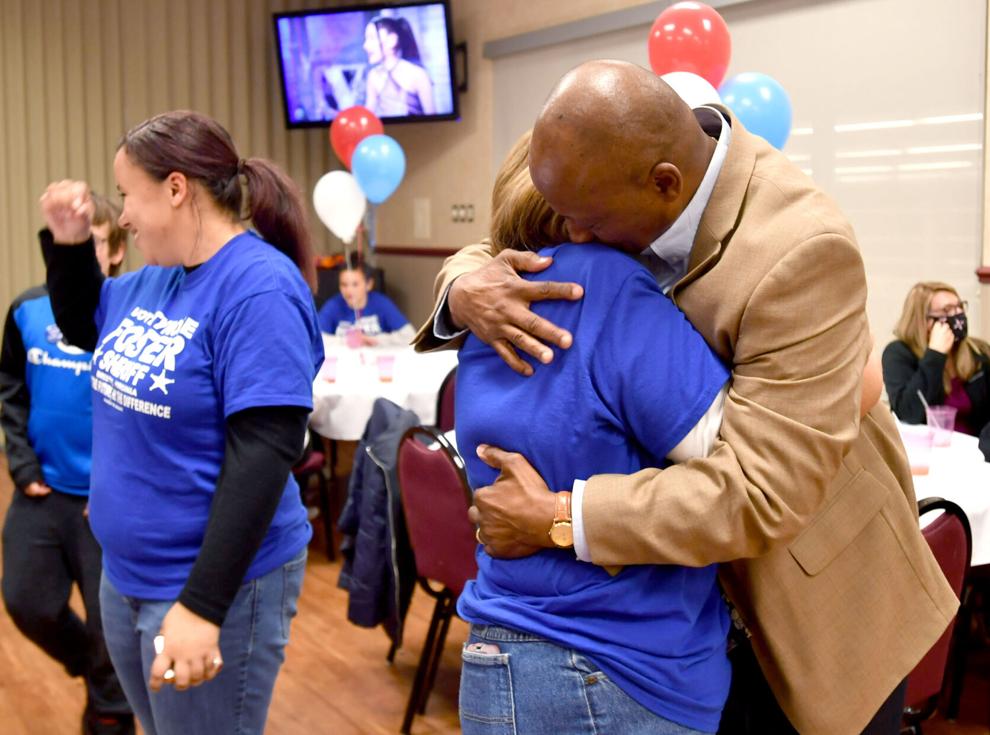 BRISTOL. Va. — Veteran city police Detective Tyrone Foster got a new job Tuesday, when voters narrowly selected him to become the next sheriff of Bristol, Virginia.
Foster, 63, won over Charlie Thomas, 56, a longtime captain with the Bristol Tennessee Police Department, with 2,554 unofficial votes, or 51.4%, to 2,404, or 48.4%. Vote totals are unofficial until the city Electoral Board completes its canvass this morning.
"I am proud to be your next sheriff for the city of Bristol, Virginia," Foster told an assemblage of about 30 cheering family, friends and campaign volunteers Tuesday night. "I want to thank my Lord and savior Jesus Christ first because he is the reason we are here. I'm nothing and I can do nothing except through him. The people of Bristol have spoken; thank you, Lord, and thanks to every one of you all."
Foster, who currently serves as chairman of the city School Board, will have to resign that post. He is expected to take the oath of office and take office in January. He will replace Sheriff Michael Stout, who was sworn in back in July following the retirement of former Sheriff David Maples.
Foster said he was "relieved" with the outcome.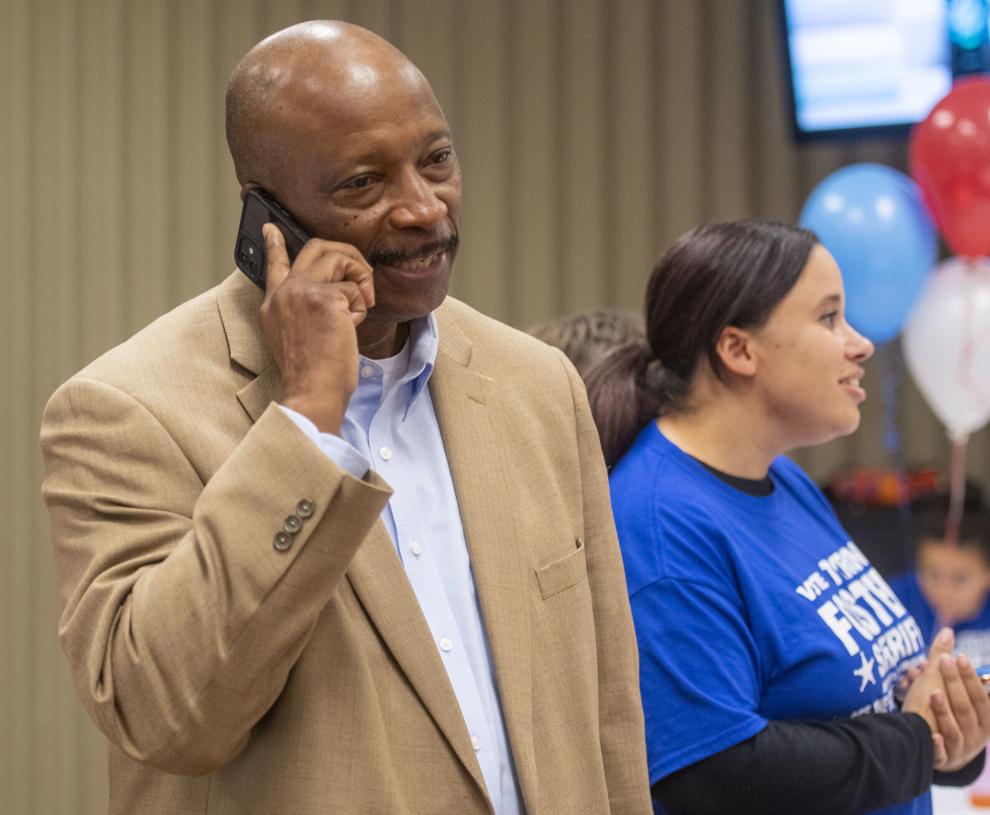 "I just feel so humble and blessed that I've actually gotten to achieve my dreams," he told the Bristol Herald Courier. "Everything I've done has fallen into place. Whether it was becoming a policeman, being elected to the School Board — which is another dream — and now becoming sheriff is falling into place. I'm blessed."
He expressed appreciation to the voters.
"Thank you for your vote and support, and thank you so much for the confidence you placed in me to take over this challenge to be the next sheriff of the city of Bristol, Virginia," Foster said.
He ran as an independent while Thomas was the Republican nominee. Foster said from the outset he wasn't running against Thomas but for the office.
At one point Tuesday afternoon, the two candidates stood about 30 feet apart greeting voters near the entrance to the Van Pelt Elementary polling place — easily the busiest of the city's four precincts — and the only one carried by Thomas.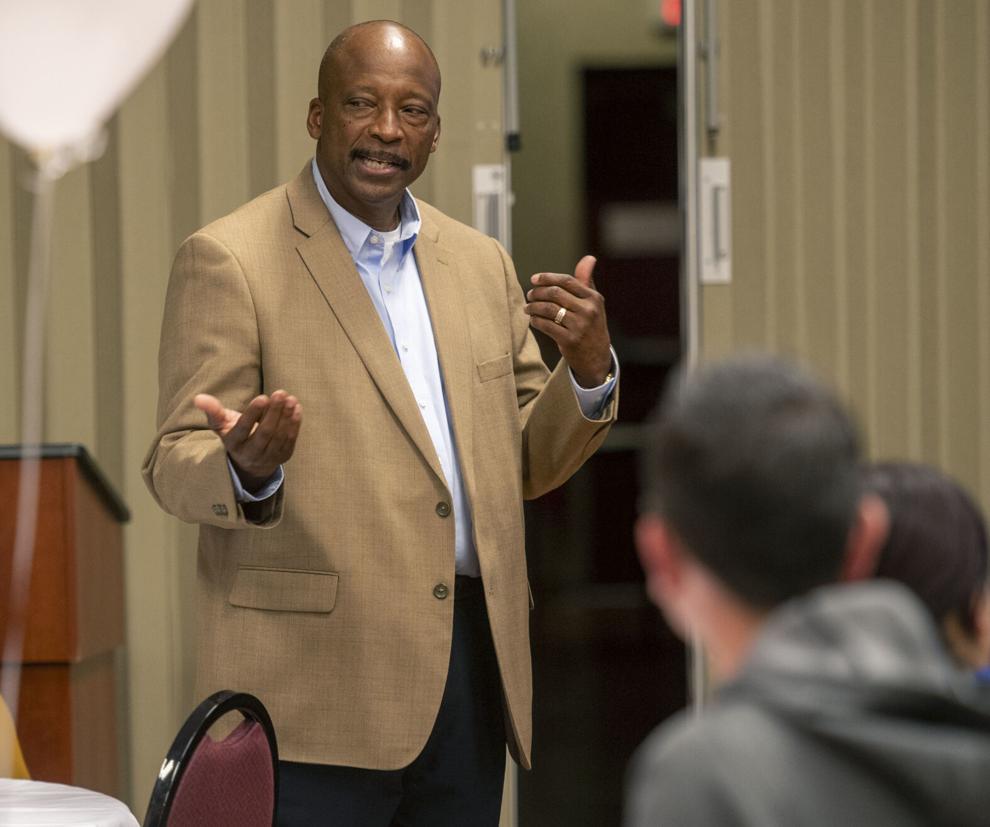 Foster won at City Hall, Virginia High and the first precinct on Euclid Avenue. He also took majorities in early voting and among absentee ballots.
"I called Tyrone and congratulated him and told him I would do whatever I could to help him," Thomas said. "I'm very appreciative of my team; they worked really, really hard. … I appreciate the voters. Continue to believe in the system and continue to come out and vote."
A centerpiece of the race was the city's aging, overcrowded jail, but pending a series of approvals, that is now expected to close, and the city is poised to begin sending its inmates to the Southwest Virginia Regional Jail Authority.
"We've got a lot of work ahead of us," Foster said. "There are going to be some changes that we're going to have to work together. I plan on working with the city manager and City Council to make sure that we bridge the gap that is there now, so we can run the Sheriff's Office the best that it's been in the last 20 years. [That's] what I hope to do."