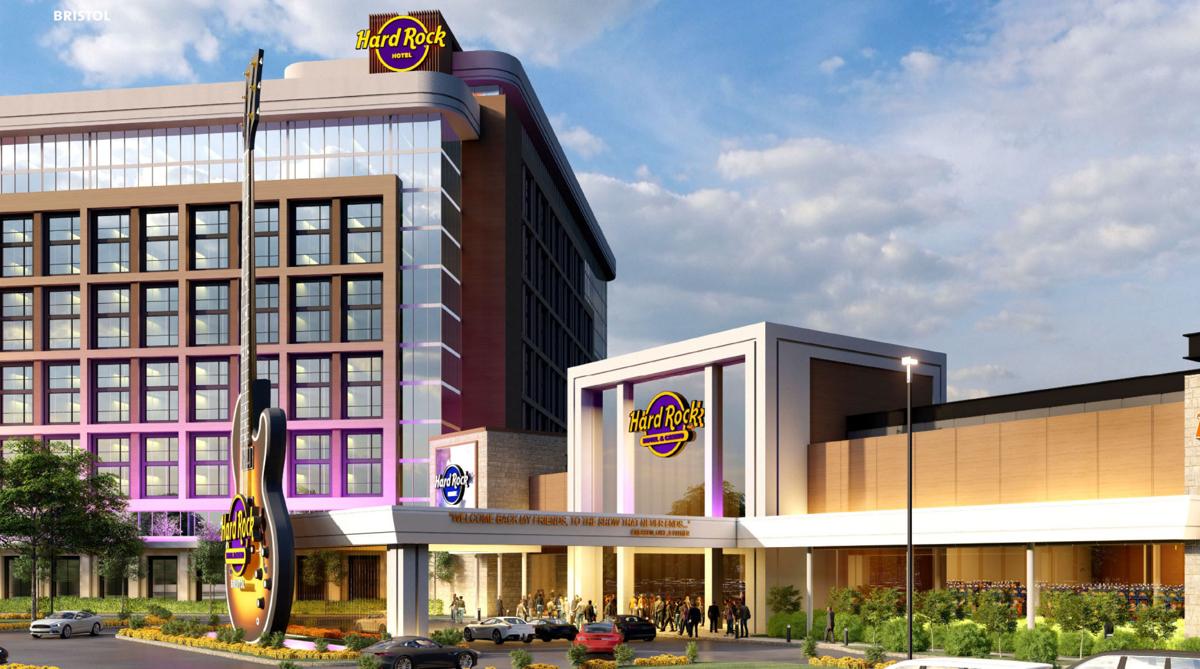 BRISTOL, Va. – Leaders of the proposed Hard Rock Hotel & Casino Bristol have announced the formation of a group that will advocate for Bristol, Virginia voters to approve the project in a referendum this fall.
Registered city voters will be asked on the ballot whether a casino gaming establishment should be allowed at the site on Gate City Highway that was once home to the Bristol Mall.
A new state law allows casinos by referendum in five financially-challenged Virginia cities, including Bristol.
The "Vote Yes For Bristol" referendum committee was the subject of a Tuesday morning news release that featured endorsements for the project from a number of city leaders, including Mayor Bill Hartley, School Board Chairman Steve Fletcher and Police Chief John Austin.
Three businessmen involved with the project - Jim Allen, chairman of Hard Rock International and CEO of Seminole Gaming, Jim McGlothlin, chairman and CEO of The United Company and Clyde Stacy, president of Par Ventures - will serve as committee co-chairs, according to the release.
"In the coming months, the committee will engage directly with local residents to answer questions and provide information about the project which will generate thousands of new good paying jobs; millions in new tax revenue for schools, first responders and infrastructure; and spur billions in economic development across the region," the release states.
The project is forecast to create about 2,000 jobs with combined annual wages of $90 million and to generate between $15 million and $20 million annually for the city in tax revenues, in addition to the city's share of gaming tax revenue.
Other counties and cities in Southwest Virginia will also receive part of the gaming tax revenue under state law.
Earlier this month, the Virginia Lottery Board pre-certified Hard Rock International and its local partners as the preferred casino operators for Bristol.
On July 17, Circuit Court Judge Sage B. Johnson issued an order directing the casino question to be added to the city's general election ballot.
The general election is Nov. 3, but state law allows for no excuse absentee voting by mail and in-person early voting beginning Sept. 18.
Get local news delivered to your inbox!
Subscribe to our Daily Headlines newsletter.