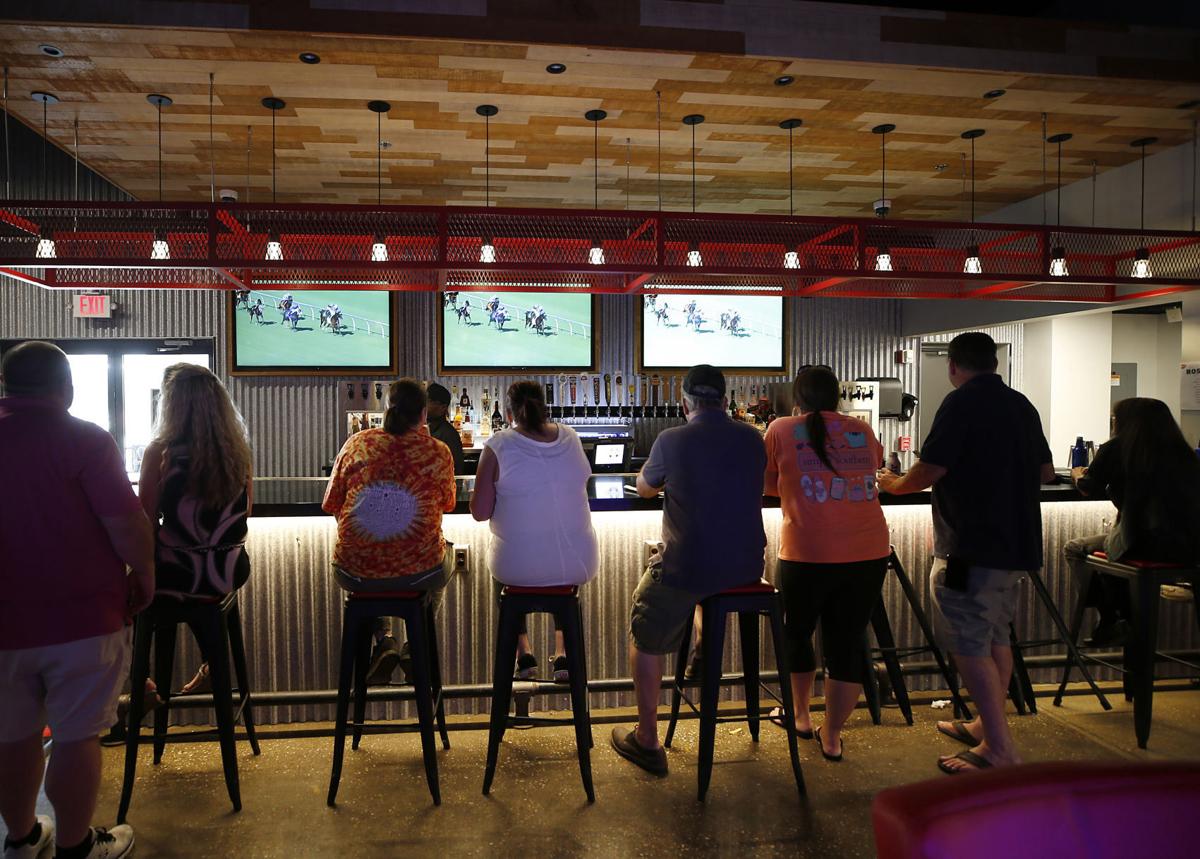 This Thursday marks the midway point of this year's 60-day General Assembly session, but more than 20 gaming bills have yet to make it onto the House or Senate floor for discussion or debate.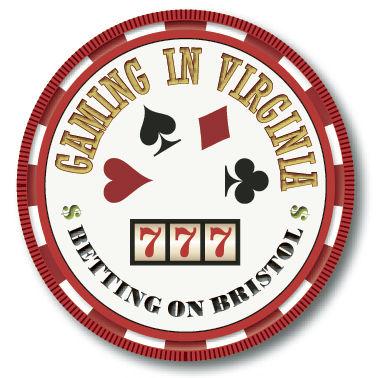 Lawmakers have filed a wide array of bills that seek to legalize casino gaming, online lottery ticket sales, sports betting and imposing regulations on so-called "games of skill." Both the House and Senate are supposed to complete work on their own legislation, except budget bills, by Feb. 11, according to the calendar.
At least four bills — two in each chamber — are essentially reenactments of last year's Senate bill 1126, which seeks to authorize one casino to operate in five cities: Bristol, Danville, Norfolk, Portsmouth and Richmond. The original language was for three economically challenged cities, but Norfolk and Richmond were added after the federally recognized Pamunkey Indian tribe announced its interest in establishing a casino in each location.
Last year's bill also spurred the 2019 gaming study by the Virginia Joint Legislative Audit and Review Commission, which found that casinos in all five localities could be financially viable, generate significant tax revenues for the state and localities and create thousands of jobs.
The study also found that casino operations could negatively impact the revenues of the Virginia lottery and gaming already permitted at Colonial Downs Racetrack and that company's string of Rosie's gaming emporiums, which feature slot machine-like historic horse racing games.
The study further suggested that lawmakers examine regulating slot machine-style skill games, which have proliferated across the state over the past year and are unregulated and untaxed.
Casino legislation would expand the Virginia Lottery Board and empower it to regulate the new casinos, but each project would be subject to a public referendum in each city before a license was granted.
Of the nine gaming bills in the House of Delegates, all but one is assigned to the ABC/gaming subcommittee of the Committee on General Laws. Last week, a substitute version of House bill 896 — which would allow internet sales of lottery tickets and legalize sports betting by establishing a licensing and administration framework — was reported out of the subcommittee and referred to the Appropriations Committee.
The subcommittee also voted to report out House bill 881, which would classify electronic games of skill as illegal gambling. The only exception would be for games that offer non-cash prizes or coupons good for non-cash prizes.
Del. Will Morefield, R-N. Tazewell, serves on the subcommittee and the Appropriations Committee, where most will be referred.
"There is a concerted effort to make certain the proposed legislation is carefully reviewed to determine the impact on Virginians," Morefield said via email. "I get the sense from most of the members that casino gaming is the priority issue."
Morefield said he and the majority of members support legalization.
"I support legalized gaming and all of the members of the Southwest Virginia delegation do as well. I believe that individuals have the right to make their own decisions and Virginia should welcome economic development, especially in the distressed region of Southwest Virginia," he said.
One of the more than 20 recommendations to emerge from the November JLARC study was for lawmakers to consider employing a competitive bidding process before awarding casino licenses.
Both Senate Bill 609, carried by Sen. Tommy Norment, R-Williamsburg, and Bill 743, by Sen. Jeremy McPike, D-Dale City, would permit casino gaming with oversight by the Virginia Lottery Board; establish qualified locations for casino gaming operations; impose a tax of 27 percent on the adjusted gross receipts of licensees; and provide for how the tax proceeds would be disbursed.
Both bills include the five cities from last year's legislation, including Bristol, and both call for public referenda before a license can be issued.
Both bills also would require competitive bidding for each of the five casino licenses and propose establishing an independent commission to make those selections.
"The commission shall evaluate and award proposals for the operation and development of casino gaming establishments using a competitive process consistent with the Virginia Public Procurement Act and that considers criteria established by [state code]," according to the bills. "The commission shall be limited to the award of one proposal for each city in the qualified locations listed."
Four of the cities already have an identified project, location, operator and various types of signed land and development agreements. Danville conducted a request-for-proposals process to hear from developers and the gaming industry and plans to evaluate those proposals in the weeks ahead, according to its city manager.
Both bills would further establish the Casino Gaming Establishment Location Commission as an advisory commission in the executive branch.
"The purpose of the commission is to evaluate and select proposals for the operation and development of casino gaming establishments," according to the bills.
Lobbyists for the proposed casino at The Pinnacle in Washington County, Virginia — a short distance from the proposed Hard Rock Bristol Resort and Casino planned for the vacant Bristol Mall — want language amended to include adjoining localities, so the project proposed by the Eastern Band of Cherokee Indians could be included in competitive bidding for Southwest Virginia.
Del. Morefield said he opposes the bidding aspect and The Pinnacle project.
"My priority is to ensure that we have a successful project in Southwest Virginia. I am strongly supporting the Bristol Casino project and fear that competitive bidding will only hurt the chances of any casino project coming to fruition," he wrote. "To lose this opportunity would be detrimental to Southwest Virginia. As we continue to lose population and local tax revenues decline, it is imperative that we make every effort to ensure the Bristol Casino Project is successful."
The location commission would be comprised of 14 members, including 12 "non-legislative citizen members" and two ex-officio members. Five would be appointed by the governor, one each would be appointed by the governing body of the five cities identified in the legislation, one would be appointed by the speaker of the House and one by the Senate Rules Committee. The ex-officio [non-voting] members would be chosen by the state secretaries of administration and finance.
Both bills would impose a flat 27% state tax on net gaming revenues with 89% of those proceeds to be directed to the state's general fund, 10% to the host city and 1% to new programming for problem gamblers.
The JLARC study estimated that the 27% rate on the five proposed casinos would generate more than $262 million in state revenue by 2025. Last year's legislation presumed a 10% to 15% tax rate and the study found casino operators would invest more into their businesses with the lower rate.
House Bill 496 would direct the Virginia Tourism Authority to develop state and local tourist marketing models for Virginia casinos, to maximize out-of-state visitation.
The study should identify specific, measurable marketing goals and a timetable to achieve them, identify specific marketing activities and develop plans to meet those goals.
A number of bills address the proliferation of "games of skill" across the state, with some using that term and another — HB 1686 — calling them video game terminals. That bill defines the machines as "a mechanical or electrical terminal, contrivance, machine, or other device that, upon insertion of cash or cash equivalents, is available for the play or operation of one or more gambling games."
Its language specifically exempts charitable gaming or historic horse racing games, which are already permitted.
It proposes a 33% state tax on all gross profits from video game terminals.
The 24-page bill would require all manufacturers, operators and host locations to be licensed and overseen by the state with no video game terminals allowed on premises until both the operator and host have entered into a written agreement on placement and maintenance of the machines. It would require the operator and licensee to "equally split all proceeds from the play of the terminals."
It seeks to require a maximum player payment of $5 per game, payouts should represent 85% of monies played and would limit payouts to $1,199 for a single play. Terminals would dispense a winning voucher — not cash — that must be cashed out at a separate terminal inside the same business.
Each terminal would be connected to a central monitoring and auditing system that would collect information including "cash in, cash out, points played, points won, gross terminal income, net terminal income, the number of plays of the game, amounts paid to play the game, all taxes accrued and paid, door openings, power failures, remote activations and disabling and any other information required by board regulations."
In every case, operators and hosts would also be required to file monthly revenue reports with the state.
Terminals cannot be placed in a business where that is the sole source of income and a business with terminals could derive no more than half its income from them, according to the legislation.
The bill would also allow localities to pass an ordinance prohibiting the operation or play of video game terminals, so long as that ordinance is passed before Oct. 1, 2021. Localities that allow the terminals may impose a local tax.
Senate Bill 348, introduced by Sen. Louise Lucas, D-Portsmouth, seeks a much lower tax rate on such games of skill but would limit the number allowed in a business.
Her bill would prohibit any host location licensee from offering more than nine electronic gaming devices to the public for play at one site. It would impose a 10% tax on all gross profits from the play of electronic gaming devices and provide for how the tax proceeds would be disbursed.
At least three bills would allow sports betting in Virginia and empower the Virginia Lottery Board to oversee it, including Senate Bill 384, which would permit casino gaming. The bills propose a 10% tax on gaming revenues.
The 2019 JLARC study predicated sports betting would also provide meaningful new revenue for the state.
"A fully developed sports wagering industry in Virginia could generate up to $55 million in annual gaming tax revenue for the state, depending on how it is structured, and online casino gaming could generate about $84 million each year," according to the study. "Unlike online casino gaming, which would most likely depend on the opening of casinos, sports wagering could be implemented without casinos and could be offered sooner."
Tennessee approved sports betting last year.
The legislation would require a $250,000 application fee for a state sports betting permit and the applicant would undergo a criminal background check. Those chosen must be bonded and permits would be good for three years. Permits may only be transferred by the state director and for a fee of $200,000.
House Bill 896 seeks to impose a 20% tax on a permit-holder's adjusted gross revenue, with payments due monthly to the state.
The lottery would use the sports betting operations fund to pay for administration and regulation of sports gaming.
No one under the age of 21 would be allowed to wager, and the bill spells out those who are prohibited from sports betting, including the director, officers and employees of the state department, permit-holder or employees and relatives, players, coaches, trainers of college and professional sports teams and referees may not bet in any league in which they participate.
The JLARC study projects that expanded gaming would negatively impact state lottery revenues. One way to mitigate that would be to allow lottery ticket sales over the internet. It reported six states that implement "iLottery" products in the past three years, including Georgia, Illinois, Kentucky, Michigan, New Hampshire and Pennsylvania.
"Of these states, in 2018, Michigan had the highest iLottery sales as a percentage of total lottery sales. Its $125 million in iLottery sales that year represented 3.5% of its total sales," according to the JLARC report. "If the Virginia Lottery implemented iLottery and experienced similar sales and proceeds rates to Michigan in the first year, the Virginia Lottery would have iLottery sales of around $78 million, which would translate into additional lottery proceeds of around $12 million."
While House Bill 896 includes several pages of detailed language regarding sports betting, it would also repeal the prohibition against the Virginia lottery board selling lottery tickets via the internet for the "convenience of purchasers of tickets or shares, the holders of winning tickets or shares and sports bettors."
On the Senate side, a substitute version of Senate Bill 384, carried by Sen. McPike and co-patroned by Sen. Todd Pillion, R-Abingdon, mirrors the House bill to also allow sports betting and permit the lottery board to sell tickets over the internet. The substitute emerged from the General Laws and Technology Committee and now goes to the Finance and Appropriations Committee.
The JLARC study also included an assessment of problem gambling and termed Virginia's existing prevention and treatment efforts "minimal."
"The prevalence of problem gambling in Virginia has not been measured, but evidence from national studies and states with a broad array of gaming options suggests that an estimated 5% to 10% of adults may experience gambling problems. While research does not consistently show an increase in the prevalence of problem gambling after the introduction of casinos in a state, more people will at least be at risk of experiencing problems as gambling opportunities increase," according to the report.
A number of bills seek to establish programming to aid individuals with psychological problems with gambling and direct specific funding streams from new gaming enterprises to fund it.
Senate Bill 533, carried by Sen. Bryce Reeves, R-Spotsylvania, would establish a problem gambling treatment and support fund to provide counseling and support services for compulsive or "problem" gamblers. It would be administered by the Department of Behavioral Health and Developmental Services.
It would be partially funded by carving out a portion of pari-mutuel wagering revenues from live horse racing events, facilities where pari-mutuel wagering occurs and from historical horse racing electronic games. In pari-mutuel pools, U.S. horse tracks apply "breakage" or they round down total betting on the tote board.
Breakage for all horse race betting in Virginia was more than $223,000 in 2019, according to the bill's fiscal impact statement. Currently, 70% of those revenues are distributed to the horse racing licensee — Colonial Downs Group — for capital improvements and 30% goes to the Racing Benevolence Fund for gambling addiction, substance abuse counseling and programs by the Virginia Racing Commission.
Under this legislation, 80% of the breakage would be directed to the new gambling treatment and support fund and 20% would go to the benevolence fund. Based on 2019, that would direct more than $179,000 to the new fund and the track licensee would retain no funds for capital improvements.
The fiscal impact statement estimates the annual budget of a new problem gambling treatment division with 25 full-time employees and statewide programming would be expected to top $3 million.