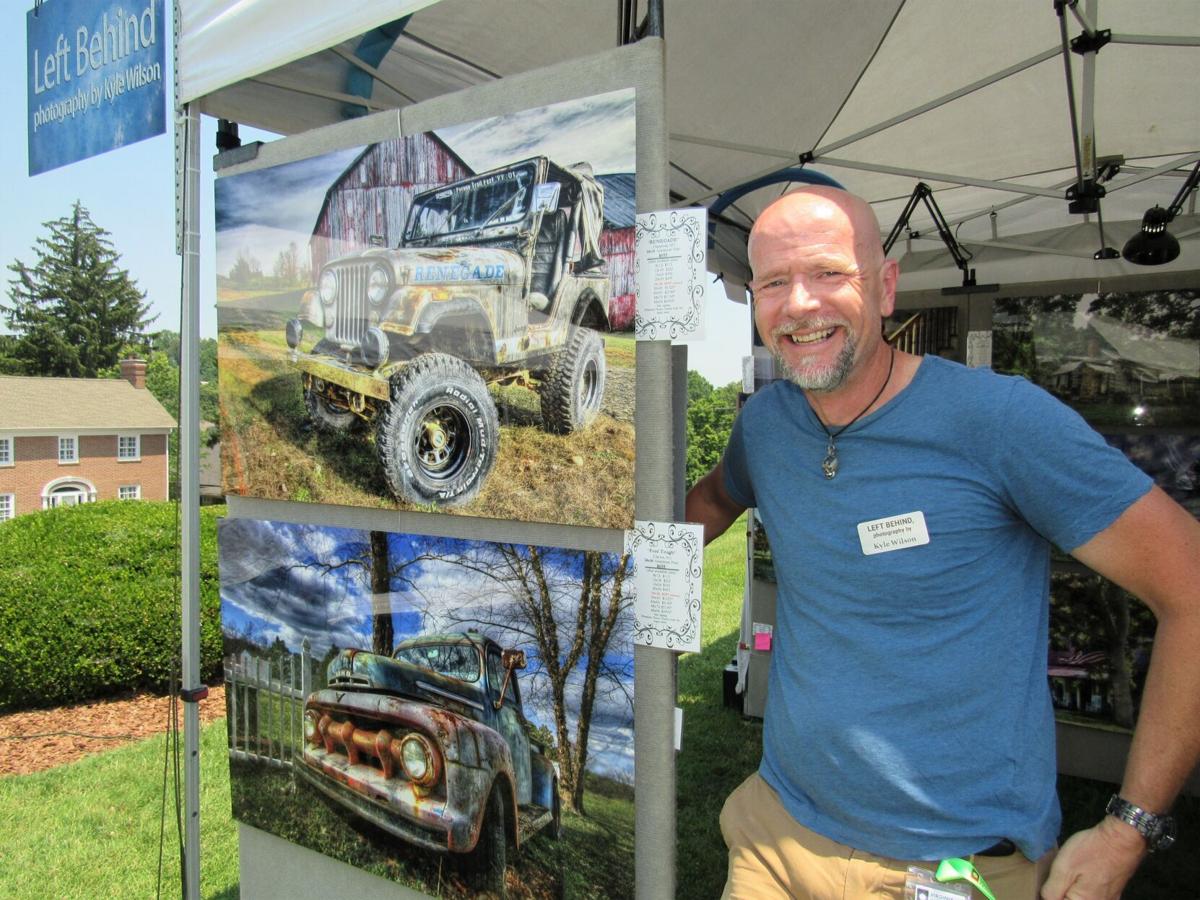 ABINGDON, Va. — An old rusty truck, an abandoned farmhouse, a collapsing barn.
These are objects artist Kyle Wilson loves to capture with his camera — not just because they are from the past, but, for him, they are things of beauty.
The artist from Selma, North Carolina, is one of 50 artisans exhibiting their artwork at the 2021 Arts and Crafts Show, which kicked off at the Virginia Highlands Festival in Abingdon on Friday. The annual juried show is 10 a.m. to 6 p.m. through Sunday, Aug. 1 on the Barter Square at Barter Stage II.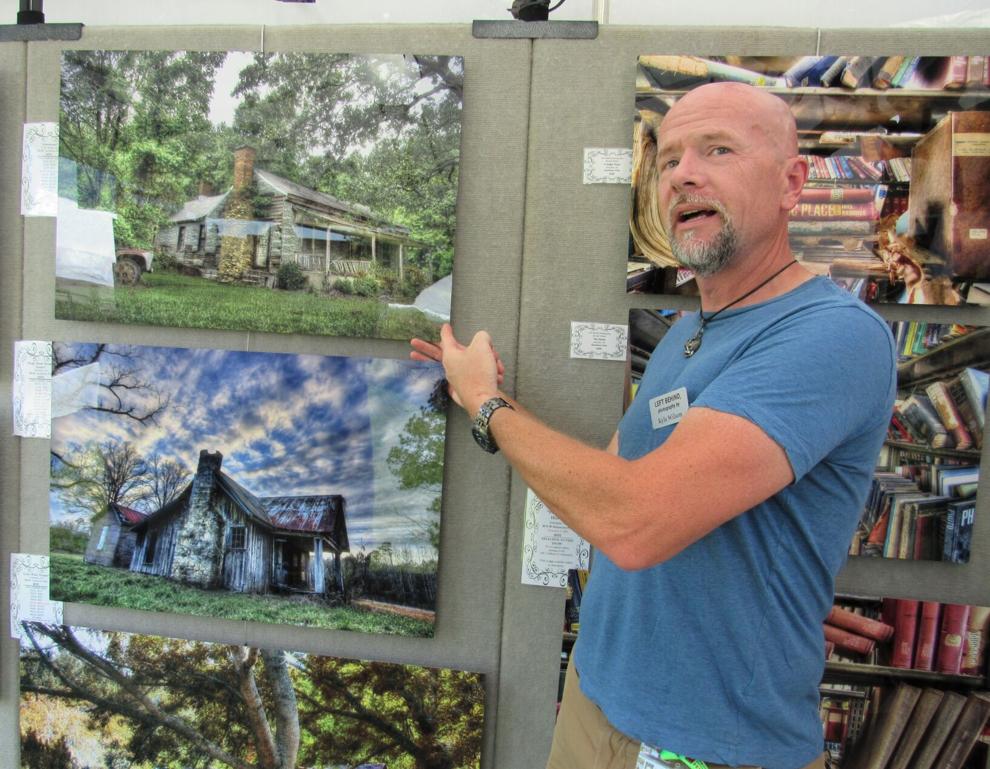 The photographer will be set up to sell his work each day throughout the arts and crafts show.
Traveling the back country roads, he specializes in photographing rural Americana — things left behind, abandoned, lost and forgotten. His journey with a camera takes him to hidden places in the Carolinas, Virginia, Pennsylvania and West Virginia, where he focuses on the simplicity of everyday items.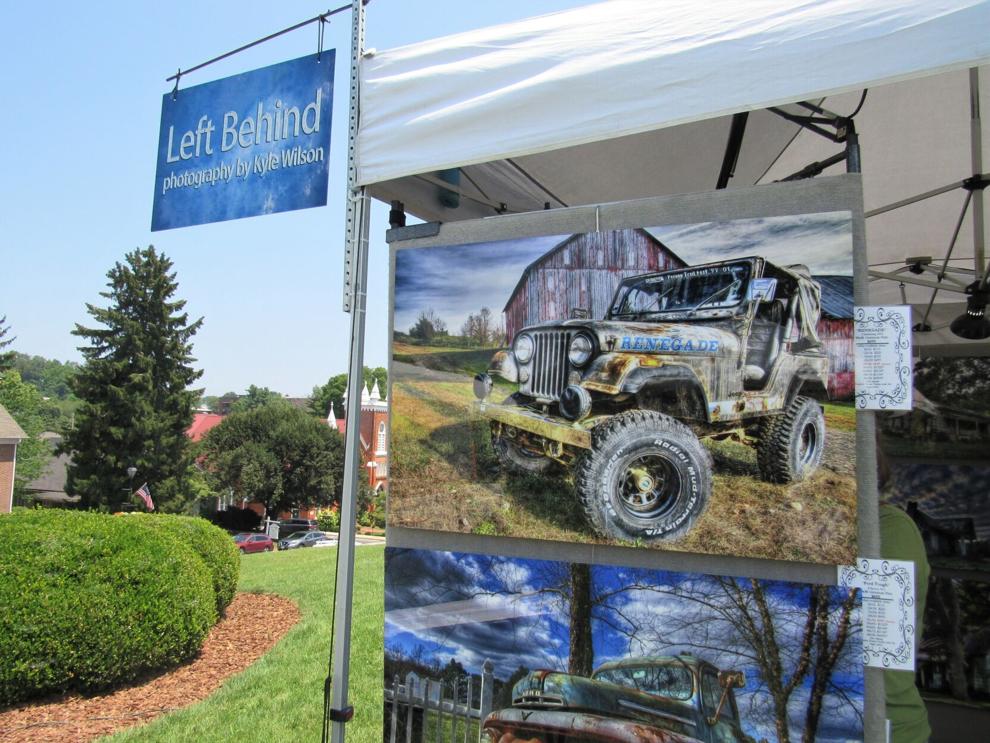 "That's where you can find a lot of rural American goodness," said Wilson, whose business is Left Behind Photography.
Lots of times, his photos evoke an emotional response from his audiences.
"My photos start the stories, and I like for the buyers to finish the stories. A lot of times it's nostalgia. People see these photos, and it reminds them of their grandfather's barn or grandma's farmhouse or the truck they learned to drive. I hear a lot of that, and it puts a smile on my face," he said.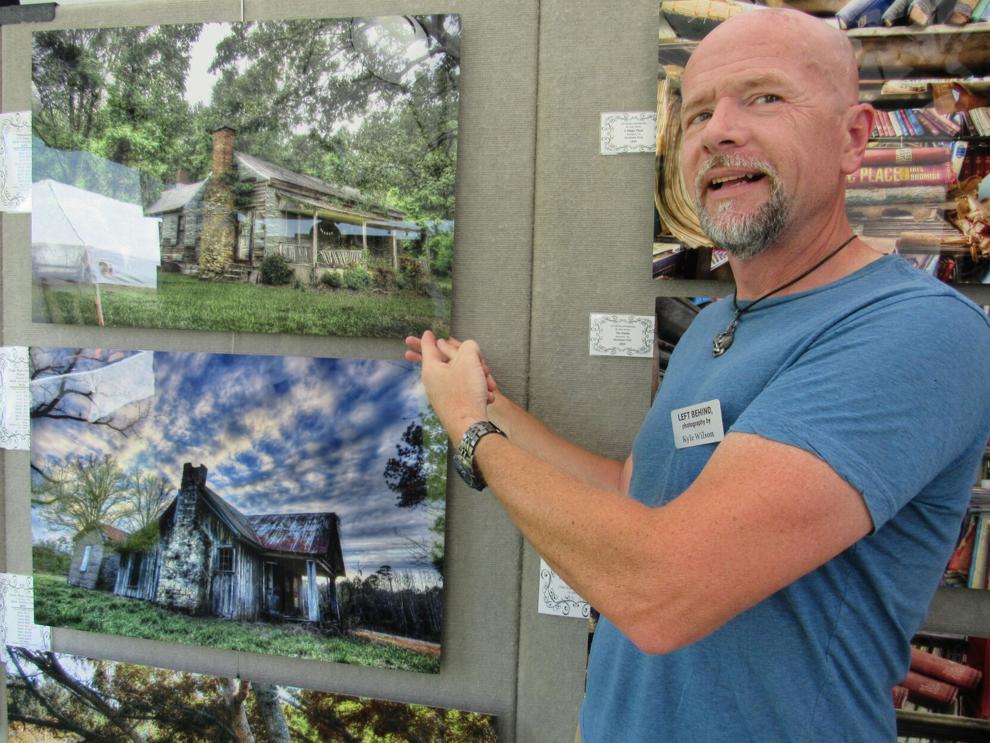 "I found this old farmhouse in North Carolina," said the artist surrounded by his work. "I named it 'Abandoned' because the farmland around it was still being plowed, but the old house was collapsing."
Another photograph is an old truck with the evening sun casting light on the grill. "I waited on the sun to be just right. I like the way it turned out."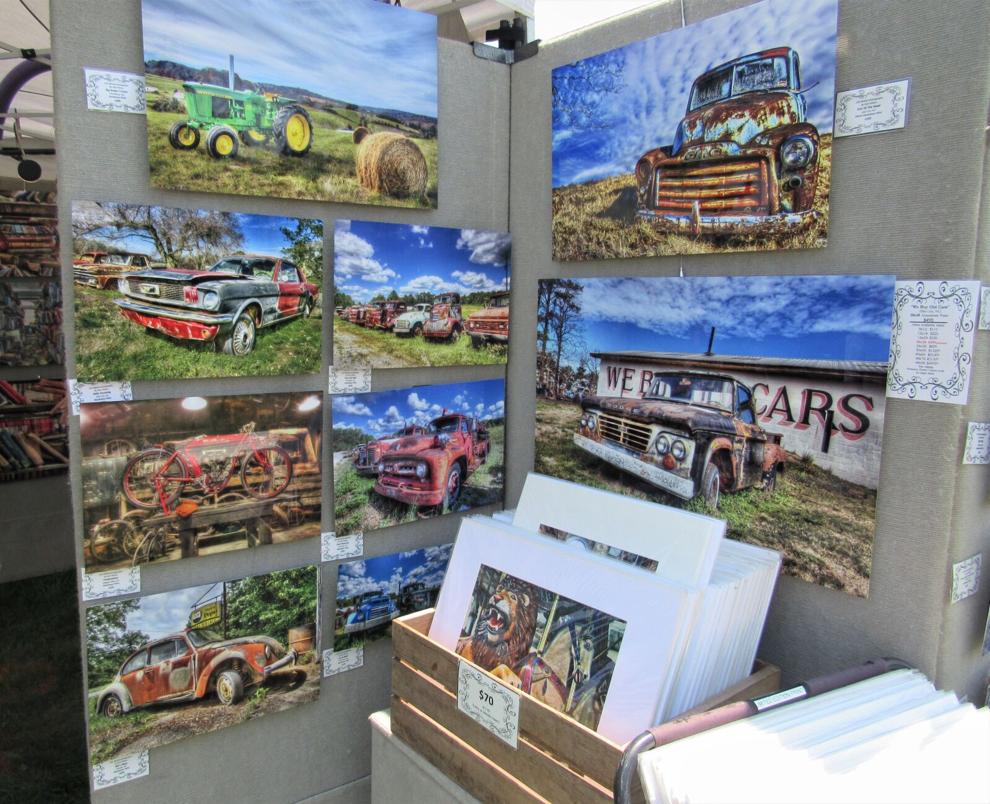 Other photos show shelves of library books scattered on a floor, some tattered and torn. Wilson said the photo was taken in a library that had closed due to the building's disrepair.
What makes his photography so eye-catching is a high tech process that causes the images to literally "jump off the page" with color and clarity.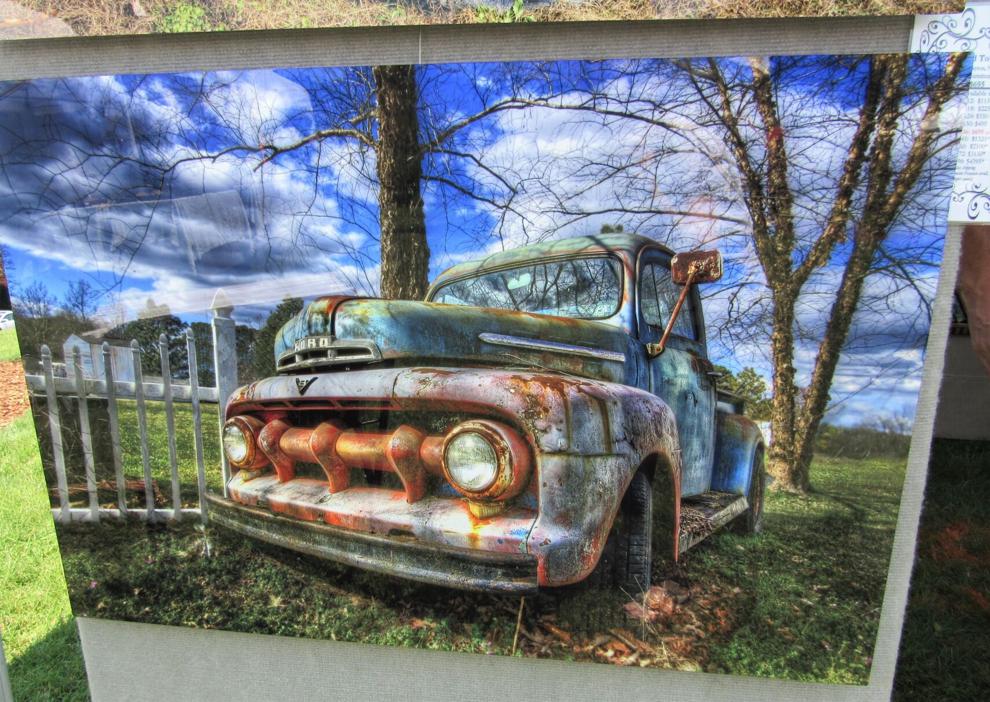 Wilson uses a process called high dynamic range photography, snapping multiple exposures of the exact same thing from dark underexposed to bright overexposed. The combined exposures create a realistic appearance that is not ordinarily achieved with traditional photography.
Using heat and pressure in a process called dye sublimation, the photographs are printed on metal, giving the images a vivid, life-like appearance.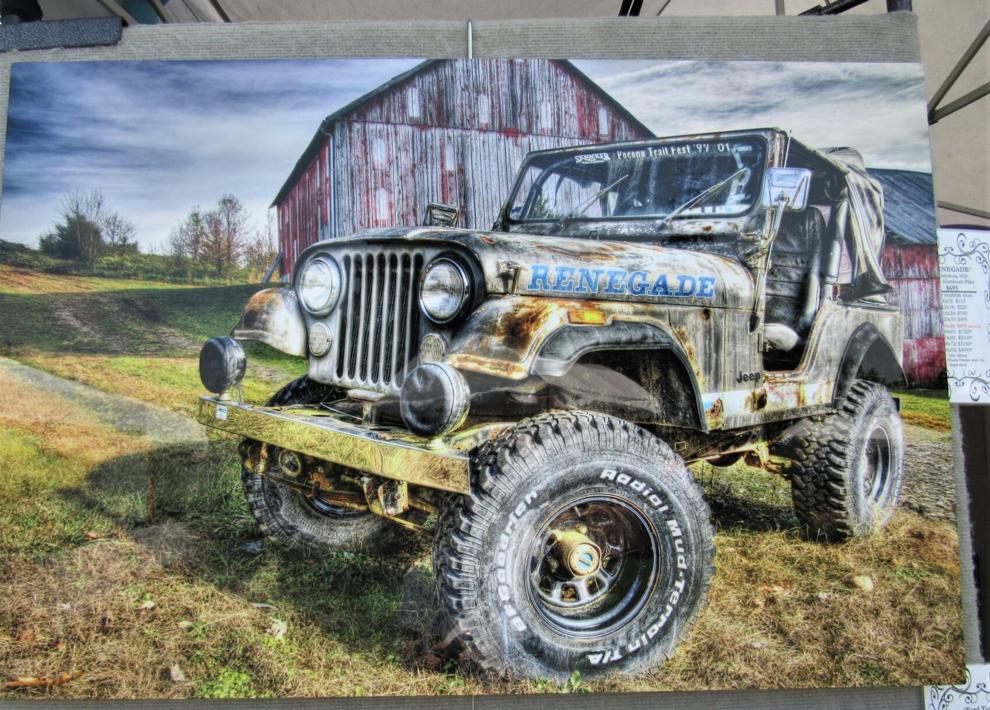 "The depth, clarity, and luminescence on the metal are incredible," he said.
The photographs printed on lightweight aluminum never fade and come ready to hang.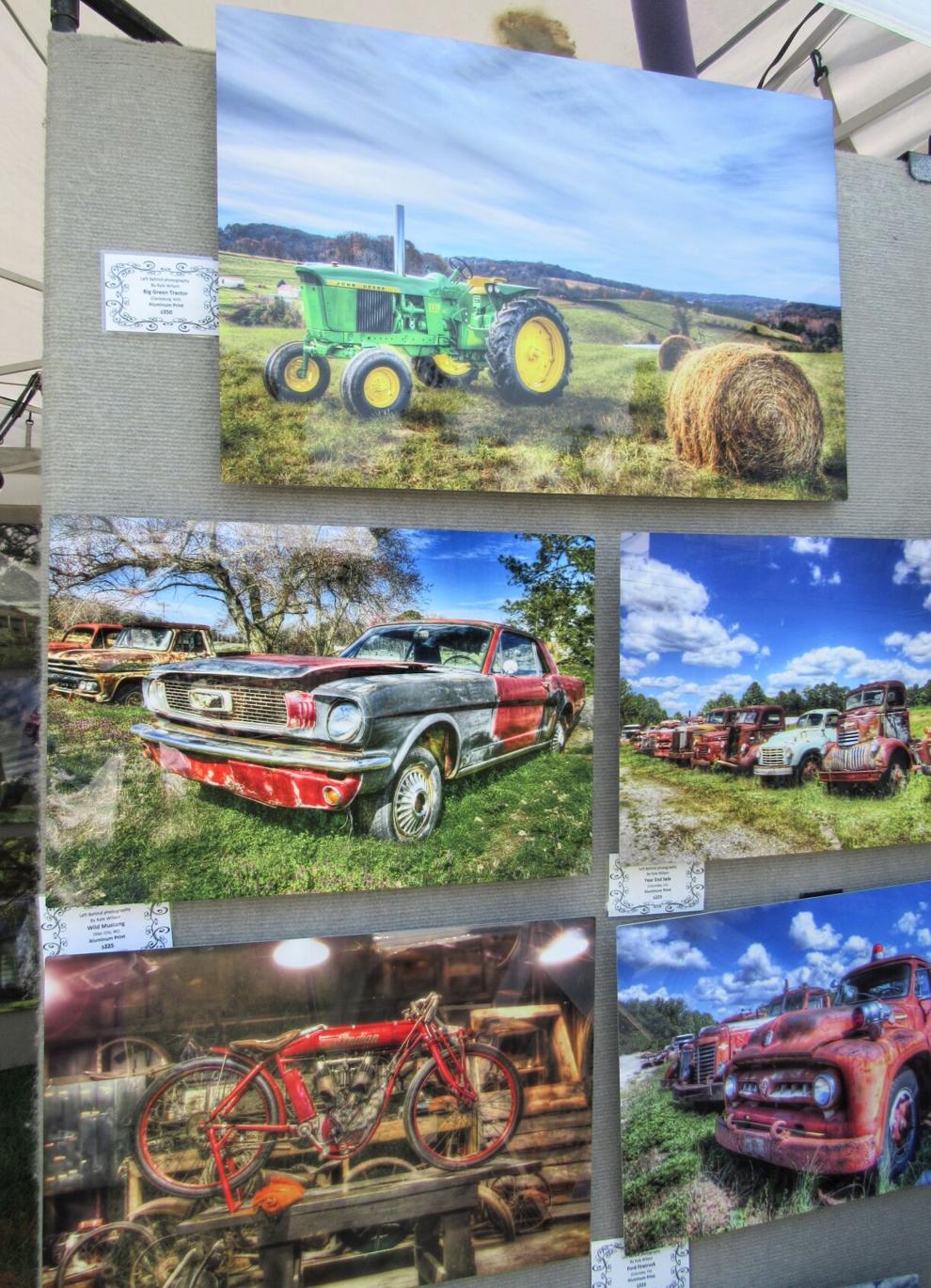 Originally from Southern Maryland, Wilson has always been fascinated with rural America, but he never pictured himself an artist until a friend convinced him to take his work on the road. He averages 35 exhibition shows each year, mostly on the east coast from Key West, Florida to Chicago, Illinois.
"I was kind of like the reluctant artist. I didn't think I had this creative side to me," said Wilson, who worked at an information technology (IT) job before being laid off in 2015.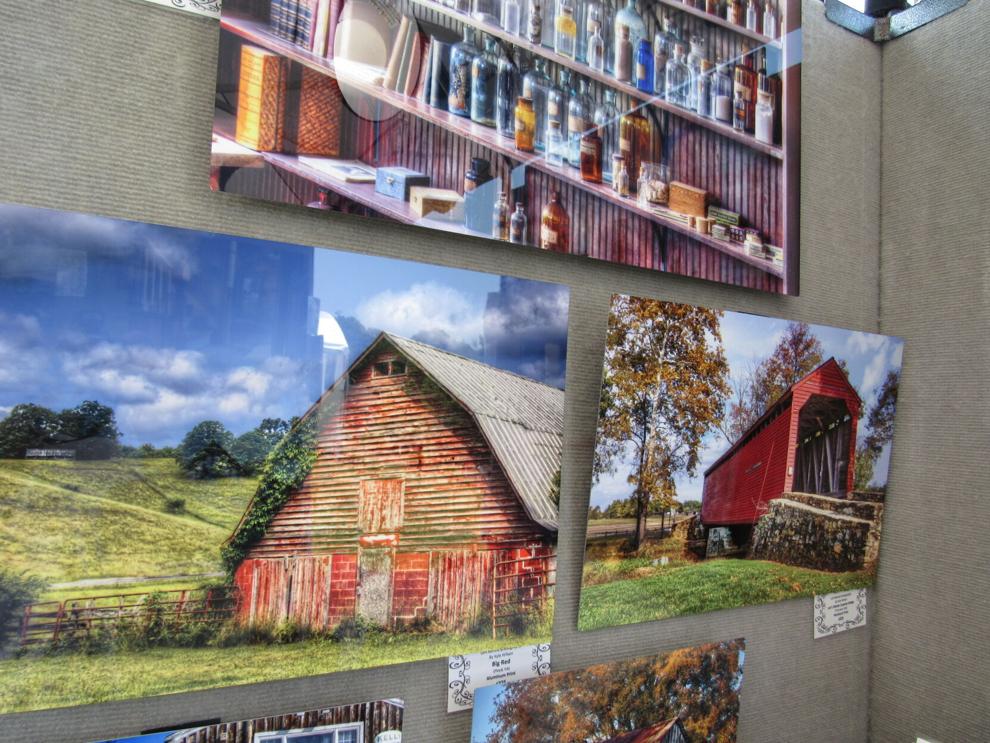 "Instead of finding another IT job, I decided to try this art thing full time in 2016."
The artist said it was the best decision he's ever made.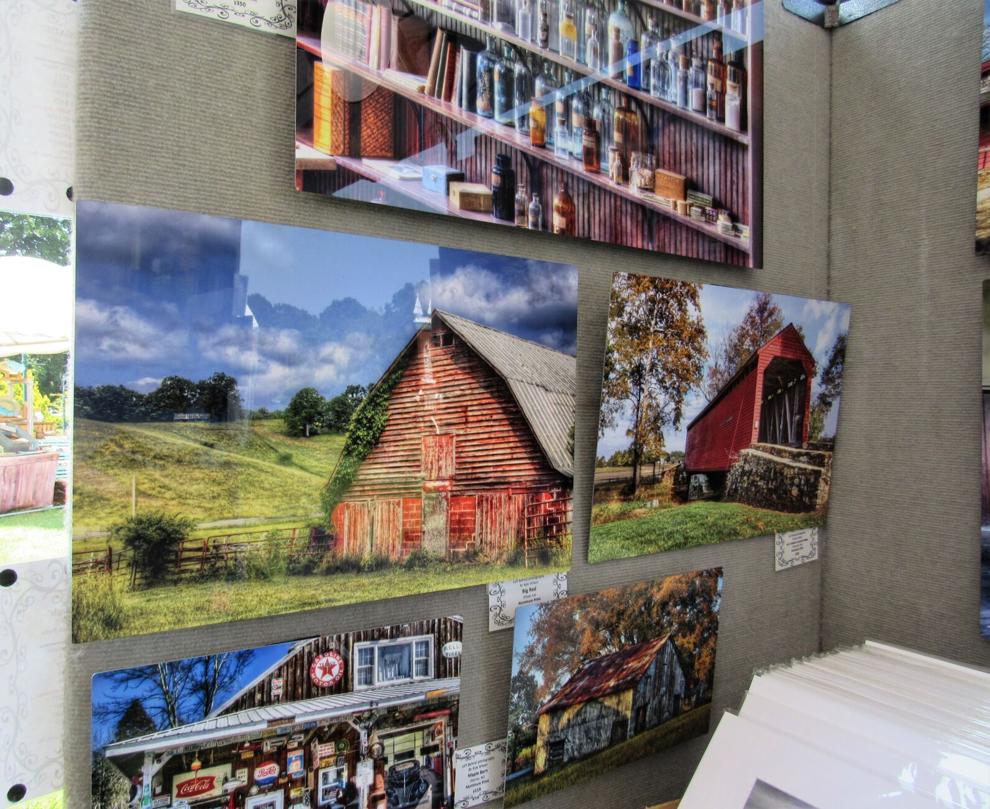 The Juried Arts and Crafts show was voted the "Best Art Show in Region" by Virginia Living Magazine readers in 2019.
The Antique Market and Vintage show has been moved this year to the Grand Hall at the Southwest Virginia Higher Education Center, 1 Partnership Circle in Abingdon. Hours are 10 a.m. to 6 p.m. daily.