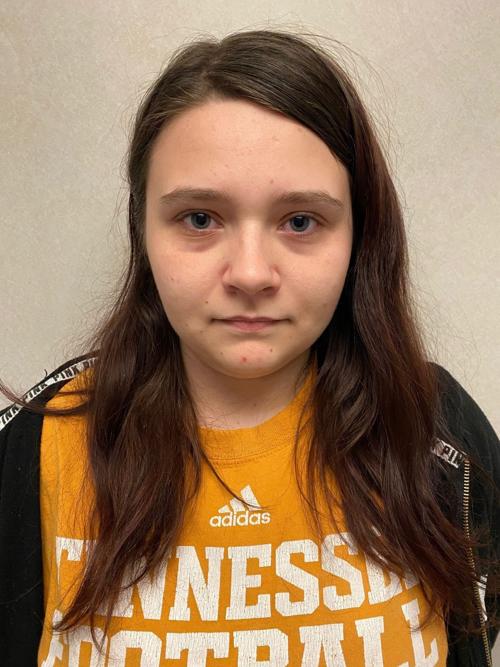 BLOUNTVILLE, Tenn. — The mother of a missing Blountville toddler was arrested late Tuesday after investigators said she provided conflicting statements.
Megan "Maggie" Boswell, 18, has been charged with filing a false report, according to the Sullivan County Sheriff's Office.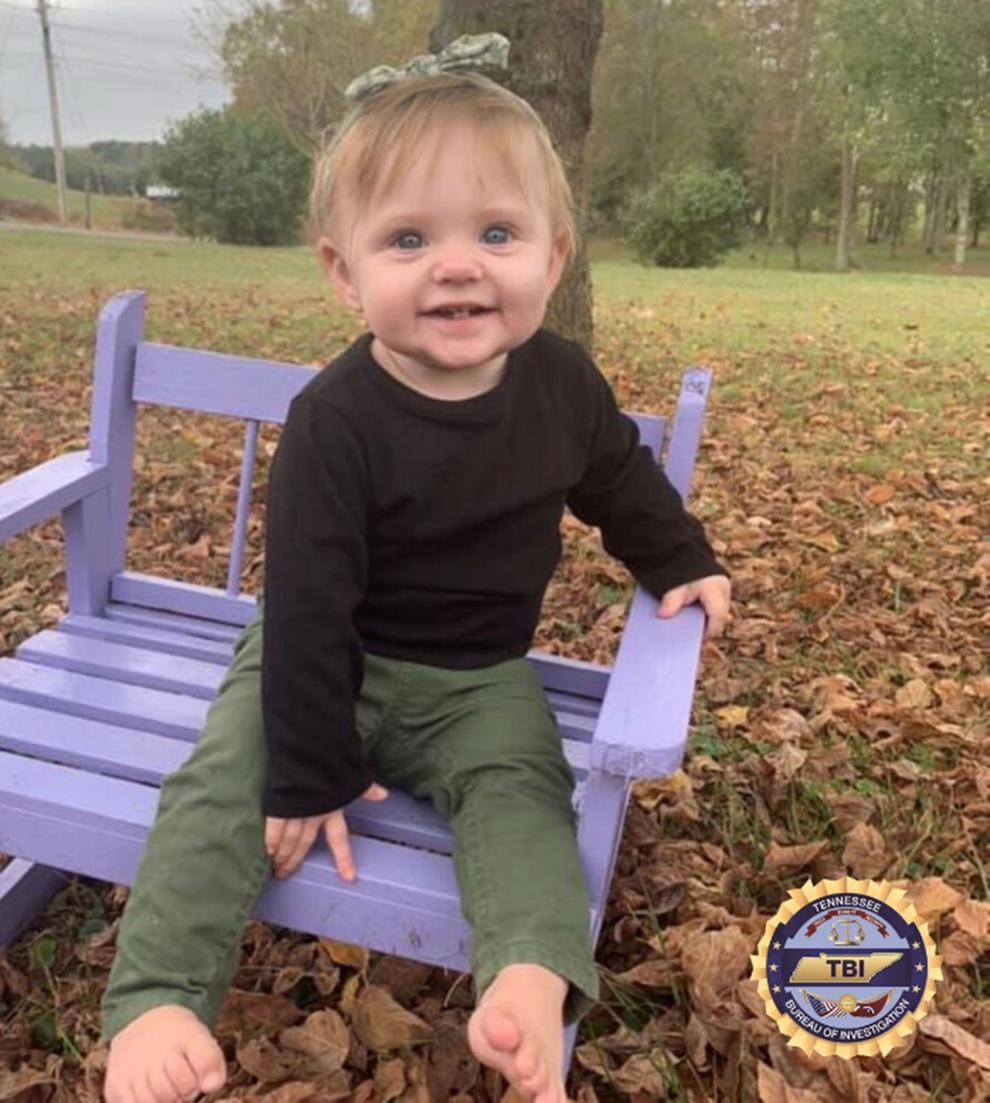 Last week, the Sheriff's Office received a Tennessee Department of Children's Services referral in reference to 15-month-old Evelyn Mae Boswell, who had not been seen by family members in about two months.
During the investigation, Megan Boswell provided detectives and agents with a number of conflicting statements, the Sheriff's Office said in a news release. Further investigation revealed that some of the information provided was false, the release adds.
Megan Boswell was taken into custody and is being held in the Sullivan County jail on $25,000 bail. She had been at the Sheriff's Office most of the day.
The Sheriff's Office said detectives continue to work alongside the Tennessee Bureau of Investigation and the FBI in an effort to locate Evelyn.
Megan Boswell's grandfather, David Jones, 68, told the Bristol Herald Courier on Tuesday that he thinks she has more information than she's shared about Evelyn's disappearance.
"When they do find out the truth, Megan will be at the bottom of it," Jones said.
And he said he saw Megan Boswell and her former boyfriend give his daughter, Angela Boswell, the child's grandmother, a car as a gift earlier this month. Angela Boswell and her boyfriend, William McCloud, were charged last week with stealing the same vehicle, which was sought in connection to last week's Amber Alert for 15-month-old Evelyn.
"The last time we saw [Evelyn] was about a week before Thanksgiving," Jones said in an interview on his front porch in a mobile home park near Kingsport. Jones lives with his wife, Wanda, 69.
Jones' daughter, Angela Boswell, 42, was charged last week with theft over $2,500. She and McCloud, 33, were arrested in Wilkes County, North Carolina, on Friday, and they both waived extradition Monday. Boswell was transferred across the state border to the Sullivan
County jail Monday night, and she also has a violation of probation warrant out of Kingsport.
Boswell and McCloud were taken into custody after they were found driving a 2007 BMW, which became part of the search into Evelyn's disappearance when authorities announced they wanted to question the vehicle's occupants for information about the toddler's whereabouts. Neither Boswell nor McCloud have been charged in connection with the child's disappearance.
Evelyn has not been seen since December, but she was not officially reported missing to police until last week.
An affidavit filed in Bristol General Sessions Court on Feb. 21 by Detective Robert Clemons of the Sullivan County Sheriff's Office states that a woman named Melissa Wood reported that Angela Boswell stole a 2007 BMW.
Megan Boswell, who is Angela Boswell's daughter and Evelyn's mother, was buying the vehicle from Wood, but no purchase agreement had been finalized, and no money had changed hands, according to the affidavit. Megan Boswell was purchasing the vehicle for her mother, the affidavit states, but Wood was unable to make contact with Angela, and the car had not been returned.
Although authorities charged Angela Boswell with theft, Jones said he saw Megan Boswell and her boyfriend at the time, Hunter Wood, give the vehicle in question to Angela Boswell at his home in recent weeks.
"They pulled the car up in the yard, shut it off, it wouldn't start. They asked me to come out and see if I could help them get it started, which I did," Jones said.
Jones said Hunter Wood told Angela Boswell that they would put the title in her name within a few days.
Angela Boswell lived with her parents for about two weeks earlier this month, Jones said. Megan Boswell and Wood visited her mother almost daily at his home, he added.
Megan Boswell told a local TV station Monday that her mother, Angela, had taken Evelyn to a campground in Mendota and that Angela Boswell threatened her to stay silent. But Jones questioned the validity of the claim that her mother took the child, given that they were frequently in contact at his home.
"They were hanging with my daughter every day for two weeks. Why would you hang with somebody that took your child?" he said, referring to his granddaughter and Wood.
Before her arrest, Megan Boswell had not returned inquiries about the case from the Bristol Herald Courier.
For his part, Hunter Wood clarified Tuesday that he is Boswell's ex-boyfriend but didn't offer specific comments on the case when approached by a reporter Tuesday afternoon.
"I can't talk to anybody," he said.
It was not immediately clear Tuesday whether Hunter Wood is related to Melissa Wood, the woman named as the victim of the reported car theft in the court filing.
Jones cautioned that he could only speak to what he personally witnessed but said he doesn't think his granddaughter was honest about what happened to Evelyn.
Asked about his own contact with Evelyn, Jones said, he and his wife only saw the baby twice since she was born.
His wife kept asking Megan to bring Evelyn over, "and she just never would," he said.
Sullivan County Sheriff's Office Capt. Andy Seabolt confirmed Tuesday that upon receiving a tip that the child was taken to Mendota, the agency "immediately made contact" with the Washington County Sheriff's Office and U.S. Marshals. Both agencies checked every campground in Mendota and did not locate anything, Seabolt said.
"She made the claim [during an interview with local media] that the child was in a camper in Mendota, Virginia," Seabolt said. "Megan stated in her interview that the TBI would not take her seriously, that she had been telling them to check. We also received a tip prior to her interview stating that the child was in a camper at a campground in Mendota."
Seabolt said the claim that authorities would not address the tip is "absurd."
"From the beginning, our main goal has been to locate Evelyn," Seabolt said. "Although Megan's story has changed multiple times, we have continued to work with her and try to obtain information from her that will lead to finding Evelyn."
Multiple members of the Boswell family, as well as Angela Boswell's boyfriend, William McCloud, have had run-ins with the law, according to bail bond documents shared with the Bristol Herald Courier. 
Angela Boswell has been a repeated client at A-Hood Bonding, a bail bonds company based in Kingsport. Bonding records show that the woman posted bail for two charges of improperly restraining a child (between the ages of 4 and 8) in a car; one charge of leaving a child unattended in a car; four counts of failing to appear in court; one count of driving with a suspended license; and one count of driving a vehicle with an expired registration. 
According to Sullivan County court records, Boswell pleaded guilty to the improper safety restraint charges, driving with a suspended license and violating probation.
"You're dealing with a hardened criminal, somebody who has been in the system their whole adult life," said Jon Reed, an A-Hood employee, of Angela Boswell.
Reed said he has served the bonding documents for Boswell several times.
McCloud also has a history of violence, according to documents and interviews with A-Hood staff. 
A June 2019 bonding document shows that McCloud posted bail for a charge of aggravated assault. The assault was against his ex-girlfriend, who is the mother of McCloud's two young sons, according to A-Hood employee Derek Bishop.
Bishop also said that McCloud contacted the company in December 2019 for help with posting bail for a different charge of aggravated assault.
The TBI reported Tuesday that it has received more than 500 tips since the Amber Alert for Evelyn was issued last week.
"There have been no credible sightings," the TBI said in a statement. "Agents and detectives continue to pursue leads in the case."
Angela Boswell, who was arraigned by video Tuesday in Bristol General Sessions Court, is currently being held on $5,000 bond on the theft charge while McCloud remained in jail in North Carolina Tuesday.