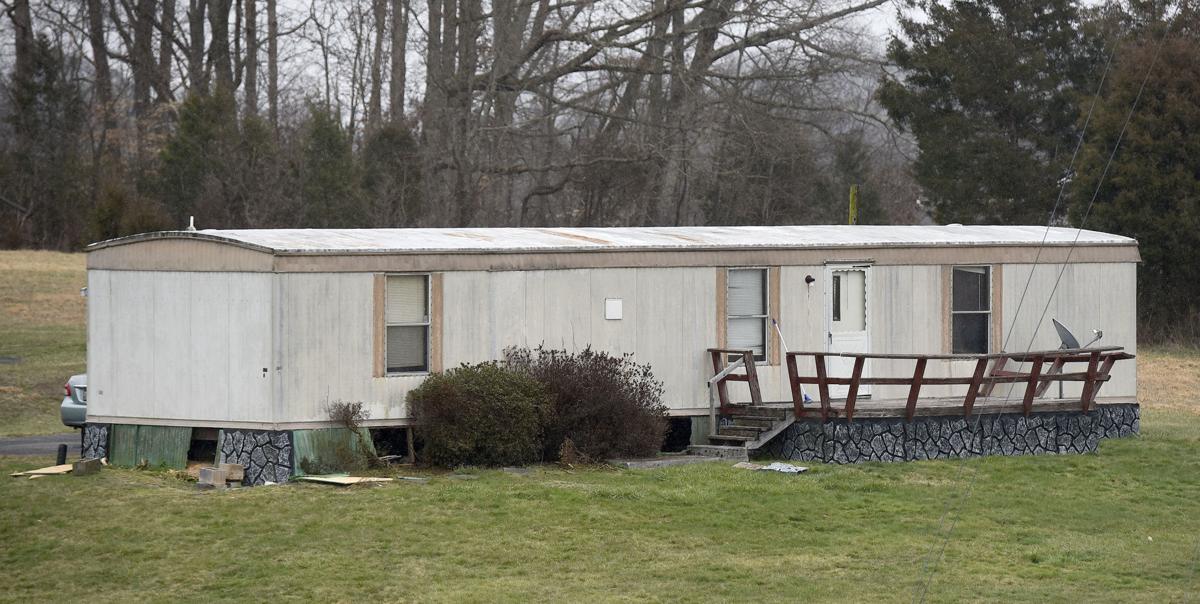 BLOUNTVILLE, Tenn. — Authorities were looking for a pillow and a piece of Styrofoam when they searched a mobile home near Boone Lake on Friday in the ongoing investigation into Blountville toddler Evelyn Boswell's disappearance, according to search warrant documents.
The Tennessee Bureau of Investigation searched the trailer off Sugar Hollow Road and the area surrounding it, said Zachary Warfield, a resident of the home who was present when authorities arrived around noon. Warfield, 23, said their family moved into the trailer a couple of months ago.
A search warrant was written by TBI Special Agent David Gratz. It sought any forensic evidence or any clothing or personal infant articles of Evelyn, according to a document shown to the Bristol Herald Courier.
"Investigators were following up on information and have been all throughout this investigation," said Capt. Andy Seabolt of the Sullivan County Sheriff's Office. "They were at a mobile home park earlier for the same reason. This wasn't the first one we've been to, and most likely it won't be the last. Our primary goal continues to be finding Evelyn Boswell."
During the search early Friday afternoon, investigators recovered something from under the trailer in a brown or orange-colored bag, Warfield said. The underside of the trailer is accessible through an open hole, but it wasn't clear exactly what was retrieved, and Warfield did not see what investigators found.
The property is owned by Evelyn's uncle, Tommy Boswell Jr., according to Sullivan County land records.
Warfield said officials also searched the inside of the home and a piece of the property near a small cluster of trees but only recalled seeing them take evidence from an area under the trailer. Warfield was the only person home when investigators searched the premises and said the search lasted about half an hour.
"I was kind of anxious during the whole thing, but I was trying to keep calm," Warfield said.
Detectives have been to the trailer at least two other times during their investigation and found a stroller during one of the visits, Warfield said.
Warfield's family lived in another trailer on a nearby lot for about a month before moving into the one they currently occupy about two months ago, Warfield said. However, Warfield did not remember seeing Evelyn or Megan Boswell, Evelyn's mother.
Evelyn is believed to have been missing since December, although her disappearance wasn't officially reported to authorities until Feb. 18.
"I'm not really involved in this," Warfield said, sitting at the family's kitchen table on Friday afternoon. "I just want to help out as much as I can.
"I just really hope they find that child," Warfield later added.
Angela Boswell, the girl's grandmother, made bail and was released from the Sullivan County jail Friday night.
Get local news delivered to your inbox!
Subscribe to our Daily Headlines newsletter.