BLOUNTVILLE, Tenn. — The mother of a Sullivan County toddler — whose body was found in March after an Amber Alert was issued in February — was indicted Wednesday on two charges of felony murder in her child's death.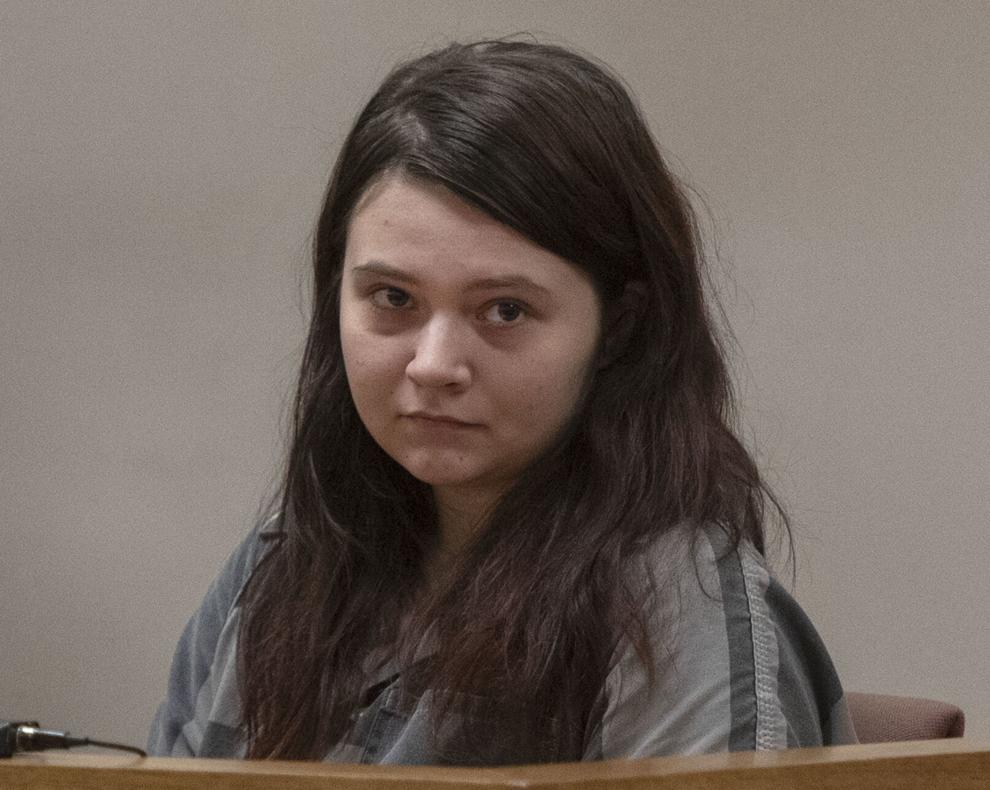 Megan Boswell, 19, was also indicted by a county grand jury on one count of aggravated child abuse, one count of aggravated child neglect, one count of tampering with evidence, one count of abuse of a corpse, one count of failure to report a death under suspicious, unusual or unnatural circumstances, and 12 counts of false reports.
No details were released about how 15-month-old Evelyn died or the circumstances surrounding her death.
The indictments came more than five months after her body was found March 6 on family property along Muddy Creek Road in Blountville. The girl had been the subject of a statewide AMBER Alert and was last seen by a babysitter in December, although she wasn't reported missing until February, officials with the Tennessee Bureau of Investigation said.
"This case has been difficult from the beginning," TBI spokeswoman Leslie Earhart said during a Wednesday evening news conference in a Blountville courtroom. "Not only did she capture the hearts of residents in Sullivan County, but all across the country. Simply put, Evelyn stole our hearts."
Sheriff Jeff Cassidy said that since the child's body was found in March on the property of Tommy Boswell Sr., Evelyn's grandfather, detectives have worked tirelessly. Boswell Sr. was the first to report the child missing in February.
"As a result of false information given by the defendant and misinformation circulating in the community, there has been a lot of confusion in the case," Cassidy said. "After an extensive and thorough investigation, other individuals were eliminated as suspects and Megan Boswell became the sole suspect in the case."
Megan Boswell has been in custody since February, when she was charged with filing false reports. Officials at the time said she provided detectives investigating her child's disappearance with false information.
Her attorney, Brad Sproles, told the Bristol Herald Courier on Wednesday that he learned about the grand jury charges during the news conference. He said he has not talked to his client, but she had been served with the new charges before the public was informed.
Sproles said he's currently unable to speak with the woman due to the COVID-19 pandemic.
"As soon as it's safe, I will talk to her," Sproles said. "We're hindered by the pandemic."
Cassidy and TBI Director David Rausch said they are determined to make sure justice is served as the case is prosecuted in court.
Several things remain unknown. Since the case opened, all court filings have been sealed by the judge. The autopsy, which was conducted at the Medical Examiner's office in Johnson City, remains closed. The cause of death, motive and search warrant results remain unknown to the public.
Officials declined to take any questions from the media during Wednesday's news conference.
"I know many of you still have a lot of questions. Please know that we can't speak to the evidence gathered during the investigation because this case now has to be prosecuted. We are determined to make sure that justice is served for Evelyn," the sheriff said.
The child's disappearance and death affected many in the community. Several prayer vigils were held across the region as officials searched for the child. After the body was found, large memorials consisting of stuffed animals, crosses and photographs were established at the site on Muddy Creek Road and outside the Sheriff's Office.
Nearly 9,000 people signed a petition by Wednesday evening to build a playground in Evelyn's honor.
Megan Boswell remains in the Sullivan County jail on $1 million bail. The next court date is set for Aug. 28 in Sullivan County Criminal Court.