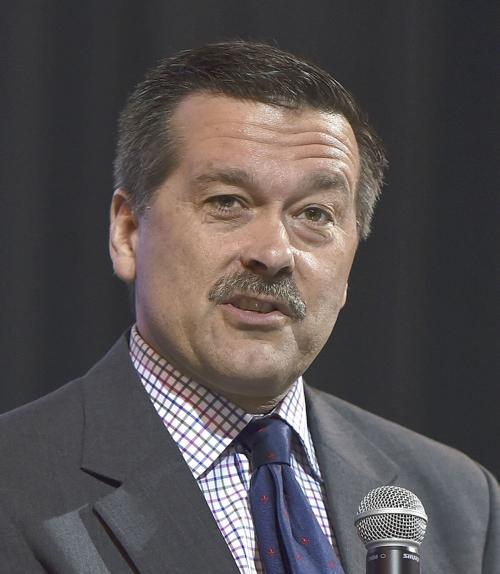 With a new Republican majority, longtime state Del. Terry Kilgore announced Wednesday he will seek to become the next speaker of the Virginia House of Delegates.
By Wednesday morning, Republicans were able to flip seven House district seats from Democratic control, likely giving the GOP 52 seats in the 100-seat House, where the Democrats entered with a 55-45 advantage. It was part of a distinct statewide shift as Virginia voters gave gubernatorial challenger Glenn Youngkin the first statewide win by a Republican since 2009 as he narrowly defeated former Gov. Terry McAuliffe.
Kilgore, 60, was unchallenged Tuesday in securing his 15th two-year term representing Scott and Lee counties, part of Wise County and the city of Norton.  
"Congratulations to all of my Republican colleagues in the House of Delegates that won reelection," Kilgore said in the statement. "I look forward to working with the newly elected members of our caucus, who worked hard to earn the confidence of their future constituents. As House Republican Campaign Chair for the 2021 elections, I am proud of all of our candidates.
"Since the Republican Caucus of the House of Delegates picked up enough seats to take back the majority, I am announcing my intention to run for Speaker. It is time for fresh leadership and leadership that will keep and grow our new majority."
Kilgore also congratulated Youngkin, Lt. Gov.-elect Winsome Sears and Attorney General-elect Jason Miyares, after hosting them at a campaign rally on the Kilgore family farm Sunday.
Kilgore's Tuesday total of more than 22,000 votes was the most he has ever received in 15 election cycles, and it marked the 10th time he has run unopposed.