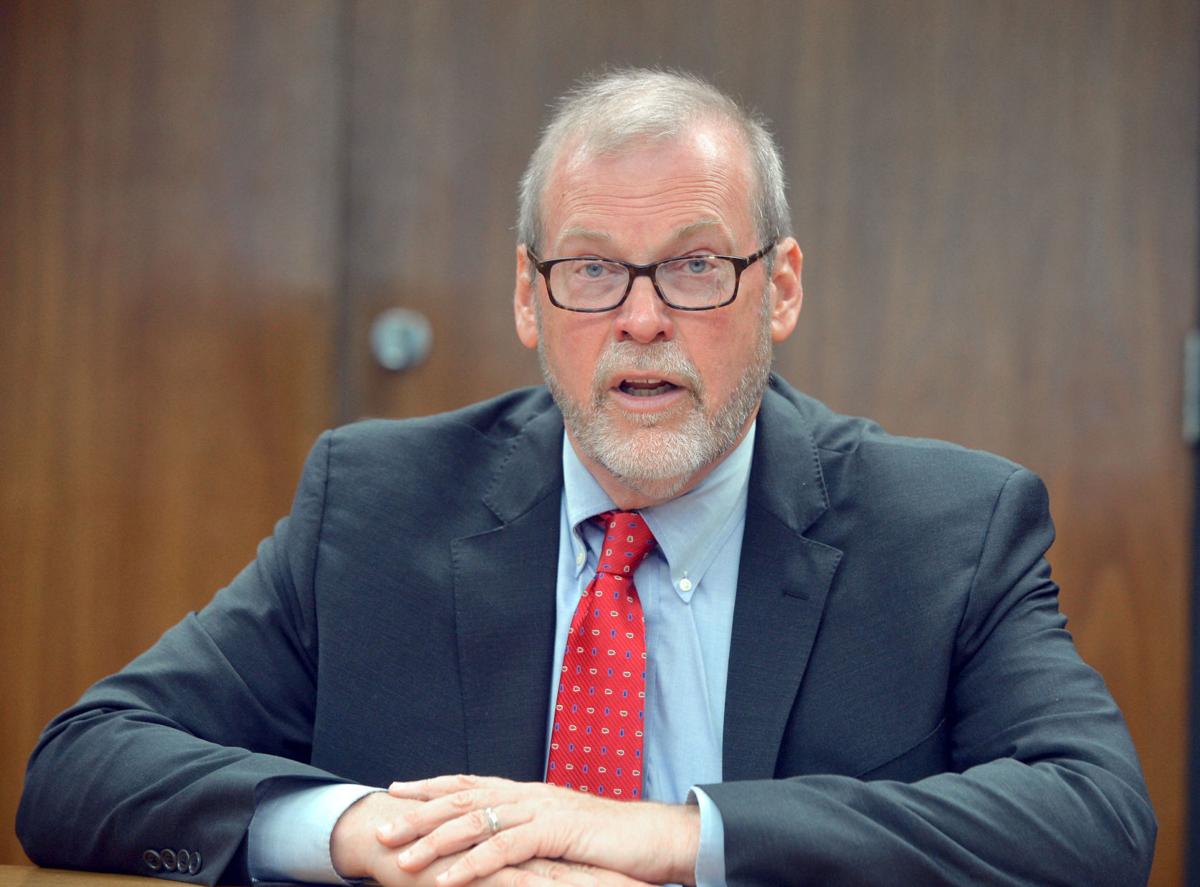 Federal legislation that would expand the consumer market for hemp and CBD products is expected to have widespread support once it moves forward in Congress, U.S. Rep. Morgan Griffith said Tuesday.
Griffith, a Republican from Virginia's 9th District, was among a dozen speakers Tuesday during the U.S. Hemp Roundtable Zoom conference, including federal lawmakers and speakers from the U.S. Department of Agriculture, the Office of National Drug Control Policy and the White House. The U.S. Hemp Roundtable is that industry's national advocacy organization.
Griffith is a co-sponsor of HR 841, a bill to make hemp, cannabidiol — also known as CBD — derived from hemp, or any other ingredient derived from hemp "lawful for use under the Federal Food, Drug and Cosmetic Act as a dietary ingredient in a dietary supplement and for other purposes."
Hemp is legally defined as a cannabis plant that contains 0.3% or less THC, or tetrahydrocannabinol — the psychoactive component found in both hemp and marijuana plants. Marijuana is a cannabis plant that contains more than 0.3% THC.
"I think with so many states legalizing smoking marijuana, the resistance to using hemp products has greatly eroded," Griffith said.
Cannabidiol, or CBD, can be derived from both hemp and marijuana plants. The FDA's position is that CBD products may not be sold as dietary supplements. If passed, the supplements would also have to meet other health guidelines.
The bill, sponsored by Rep. Kurt Schrader, D-Ore., is expected to undergo a hearing later this fall.
"The first step is to get that hearing, and then we can begin looking at fitting it into another bill," Griffith said in response to a question.
The congressman was also asked about potential support among his fellow conservative Republicans.
"I think a large number do and will [support it]. There will always be some who don't, but I think if we get a good number, that will help get this bill over the finish line," Griffith said. "There are some people who are just afraid somehow it will paint them as being for marijuana and the type of hemp that gets you high."
Griffith said he has spoken with other members and doesn't anticipate widespread opposition.
"Most everybody in Congress, at least on one occasion, heard the lecture about the THC levels and how this is a different product. It's the same plant — basically — but a different product. I think most everybody understands that. Whether they think they can sell that to their district back home will be the issue."
Griffith said he was part of a hemp study while serving in the Virginia General Assembly.
"Hemp has had a lot of spikes in its history. Sometimes it's really hot, and sometimes it's not. The markets today, I think, will be a little more stable because there are so many more products. Historically, it was mostly rope, but today we're doing all kinds of stuff from supplements to interior cushioning in cars to fabrics, and that was not the historical model."