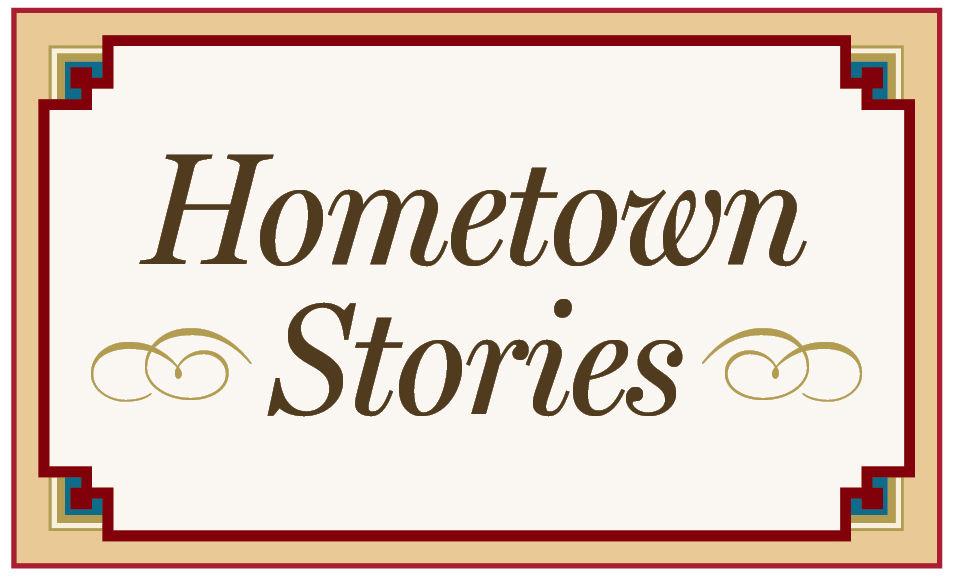 ABINGDON, Va. — It's not your grandmother's store with squeaky floors and sagging ceilings.
Instead, it's a new slant on old-time charm happening in downtown Abingdon.
After months of renovations, Hunter Dannhardt and his business partner, Steve Matney, have opened Abingdon General Store at 252 West Main St. — a portion of the same 1940s building that housed Parks Belk department store more than 70 years ago.
"We've been looking for a place to display our collections," said Dannhardt, who also owns Appalachian Reclaimed, a business that creates works of art from lumber and metal salvaged from barns and buildings in the area.
Matney, who is co-owner of Abingdon Fitness, is a collector of antiques — everything from vintage signs and old bikes to country store items and old toys.
Opening their own store was a no-brainer for the business partners who are turning their hobbies into something lucrative.
And, while they were at it, they decided to make it a place that would have something for everyone.
The 2,800-square foot store is tailored after some of the more well-known country stores, such as Mast General Store, while matching the needs and desires of the locals.
"When you walk into the store, you'll get an old-time feeling. It's a rustic atmosphere. Many of the vendors are using rough sawed lumber with old industrial pipe for hanging up merchandise," Dannhardt said.
It didn't take them long to come up with the idea for a general store with an old-fashioned feel — a store with Southern hospitality that offers locally sourced merchandise and welcomes all ages.
"We want everyone to feel welcome and intrigued to come in and explore. We have everything from women's clothing and jewelry to fish baits and turkey calls," Dannhardt said.
"There's really something for everyone."
Dannhardt said the location for the new store is ideal.
"We're close to the Abingdon Farmers Market and next door to Bonefire Restaurant. The overhang on the building will allow us to have sidewalk sales during warm weather," he said.
The entrance to the general store features wash tubs filled with old-fashioned candy that is sold in bulk — just the thing to entice customers with a sweet tooth. Old-fashioned glass bottled soda drinks also offer a nostalgic effect.
Collectible tobacco baskets hang on the walls in the store, some of which have "Abingdon, Virginia" stamped on them.
Old bicycles hang from the ceilings. The store is decorated with vintage metal signs like the one that came from a General Motors manufacturing plant in Michigan.
They also sell promotional merchandise, including T-shirts bearing the names of the Abingdon General Store and Southwest Virginia Cultural Center and Marketplace.
The store is still growing, said the owners.
Eventually, an oak cabinet will hold a variety of knives.
A vintage hardware cabinet made in Erwin, Tennessee, in the early 1900s will hold a variety of hard candies.
The owners plan to use a vintage ice cream cart for selling ice cream during warmer months.
They also plan to devote a section of the store to Virginia Creeper Trail merchandise.
Dannhardt will eventually have custom furniture available from his Appalachian Reclaimed business.
"Trees that have fallen make great benches and tables. It's popular now to take whiskey barrels and turn them into furniture like coffee tables, cabinets or tabletop wine racks," he said.
Eventually, they want to include children's toys and gardening items.
The business partners were able to preserve many of the original features of the building.
Dannhardt believes in the early 1990s, the building was split up to accommodate office spaces.
While gutting their portion of the building, they discovered a drop ceiling was hiding original tin ceiling tiles.
"We also found all of the original lighting. All we had to do was change the bulbs."
Four posts in the middle of the building were covered with sheet rock and unwrapped to expose 12-by-12-foot hemlock timbers, a perfect fit for the rustic atmosphere.
Local vendors at the store include That Cookie Dough of Bristol, Tennessee; 4 Bee's Honey in Lebanon, Virginia; Lemonade Candle Co. of Kingsport, Tennessee; Fetching Apparel of Bristol, Tennessee; Lala's Boutique with locations in Gate City, Kingsport, and Knoxville, Tennessee; the Dressy Owl Boutique of Kingsport; JC Soap Co. of Johnson City, Tennessee; Copper Creek Macramé of Castlewood, Virginia; Clinch Mountain Crystals of Gate City; Clinch Mountain Calls and Appalachian Baits in Damascus.
The owners said they have room to include more vendors in the store. They encourage vendors to contact them for consideration. Booth spaces are rented on a monthly basis and in some circumstances vendors can sell their merchandise on a commission basis.
Follow Abingdon General Store on Facebook for store hours.