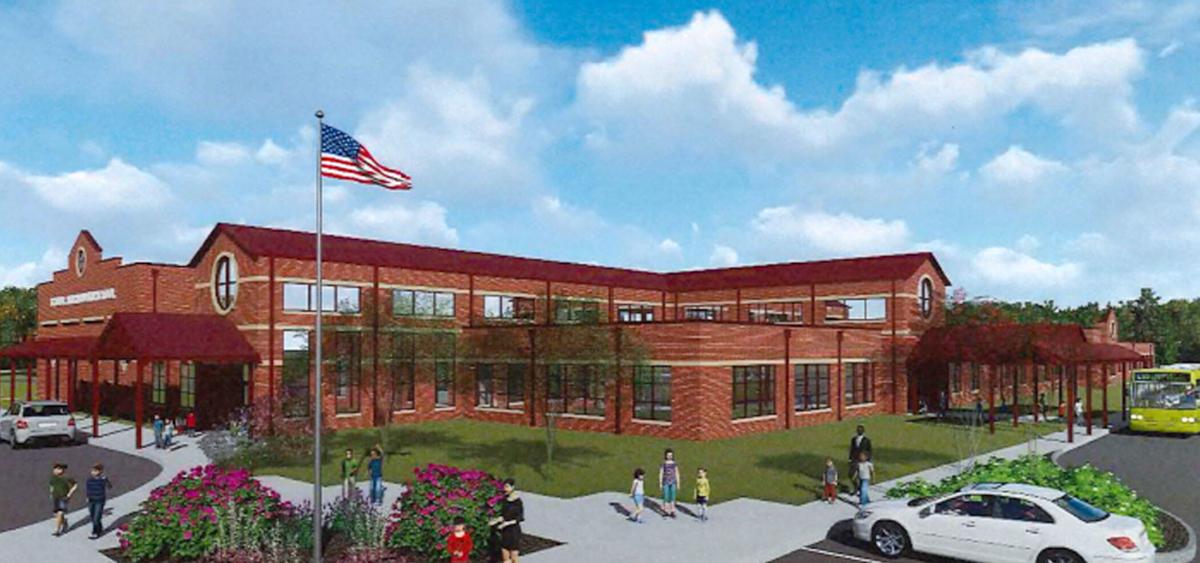 BRISTOL, Va. — City school leaders expressed urgency Monday about securing the City Council's endorsement for their proposal to construct a new elementary school, given the deadline attached to some federal funds.
The superintendent and School Board chair said Monday that both of them have asked the matter to be placed on the council's next available agenda to bring council members up to speed on the project, which has been approved but was postponed during the COVID-19 pandemic. On Monday, Superintendent Keith Perrigan presented the latest estimates on what the school would cost to construct and the likely payment.
In December 2019, the City Council approved a comprehensive agreement to have J.A. Street of Blountville construct the new building adjacent to Van Pelt Elementary, with the city entering into a long-term agreement to buy the building through annual payments under Virginia's Public-Private Education Facilities and Infrastructure Act.
The project was put on hold in early 2020 and has remained on hold throughout the global pandemic. In August, the School Board voted to try and restart the project with the goal of closing two of the city's oldest, least functional buildings.
"We really need to meet with City Council. I know there have been conversations between individual School Board members and individual council members, the superintendent and city manager, but we really need to come together," Perrigan told the board. "Our city has a lot of things going on, a lot of positive things, and we also have some challenges we're trying to overcome."
The school that was expected to cost about $18.4 million to construct in 2019 is now forecast to cost $22.4 million, Superintendent Keith Perrigan told the board Monday. It is forecast to require an annual payment of $1.365 million, which rose $10,000 per month during just the last week of September as interest rates shifted upward. It would be a 30-year agreement.
"I need to present this information to City Council, allow them to ask questions — or to give me additional tasks if need be," Perrigan said after the meeting. "We need to wrap this conversation up. We've been talking about this for years, so it's not like we're expediting the process altogether, but we are expediting this portion of the process."
Central to the board's concerns is $2 million in federal Elementary and Secondary School Emergency Fund III [ESSER] funds, which the Virginia Department of Education decided last month could be applied to the construction. However, those funds must be spent by 2024.
The board's goal is to secure city approval by December so work could begin in January — allowing 18 months for construction — to have the building completed in time for the 2024-25 school year.
"I sent a letter to Mayor Farnum and told him time is of the essence. I've not heard back yet, but I know they're busy with other problems," Chairman Tyrone Foster said after the meeting. "We have a timeline here, so the sooner, the better. I want to be fiscally sound for the city, and $2 million would make a big difference if we can use it."
Current estimates show the building would cost an additional $520,000 annually after subtracting the $2 million in one-time federal funds, $440,000 in expected federal rebates from already budgeted HVAC improvements at other buildings and $360,000 in annual savings from closing two existing elementary schools.
If the city opted to contribute some of its federal COVID relief dollars, or if the project were reduced in size, that could generate additional reductions, Perrigan said.
The current model of closing Highland View and Washington-Lee while renovating Stonewall Jackson Elementary would generate far less annual savings than the original plan, which also included closing Stonewall Jackson. That would have generated $1.275 million in annual savings.
Another concern, Perrigan said, is being able to access the materials and labor for the project if it is eventually approved. He said there is some recognition at the federal level that supply chain issues pose serious limitations, but he is uncertain if there is any appetite for lawmakers to extend those spending deadlines.
"The whole world is on back order. The more schools that start to do construction, the more cities that start to do infrastructure, it's only going to exacerbate that," Perrigan said. "My hope is that the feds see we're having a hard time spending that money because you don't have access. … The conversation is being had. Are the motions being made? No. But the message is getting out there, and I think it will increase as we see these supply chain issues continue."