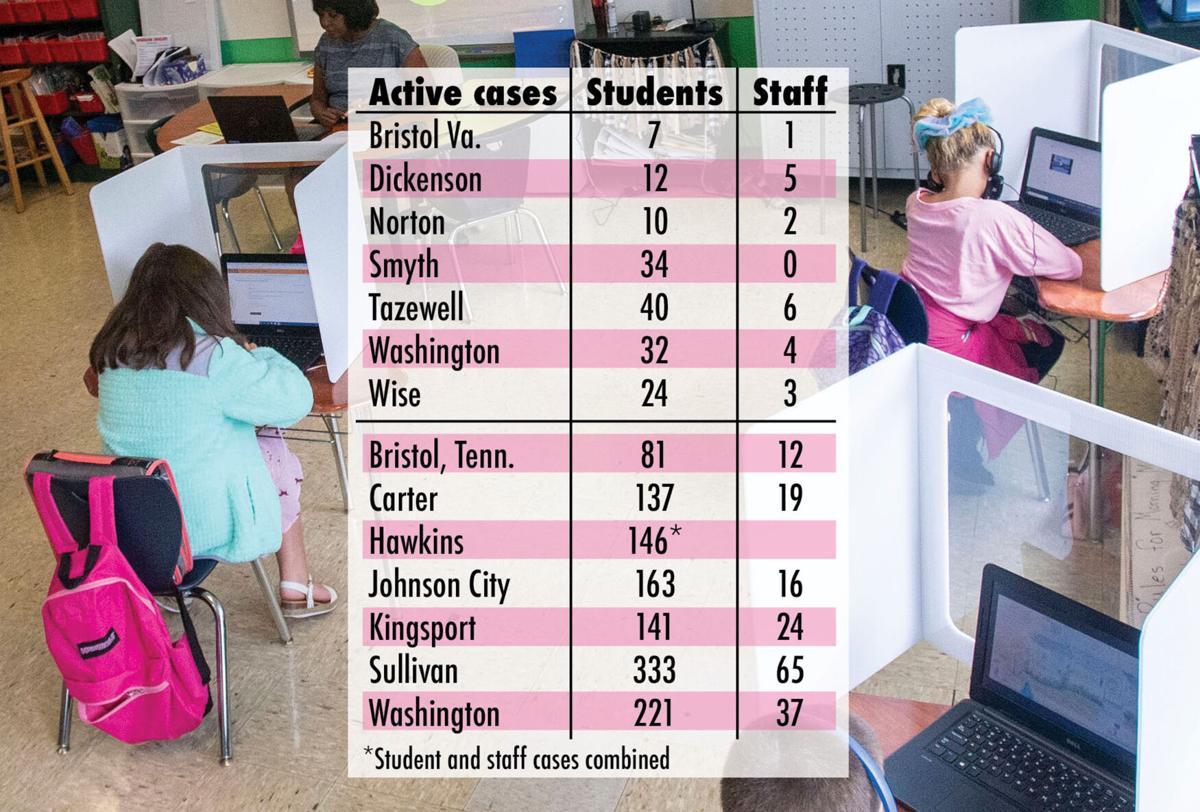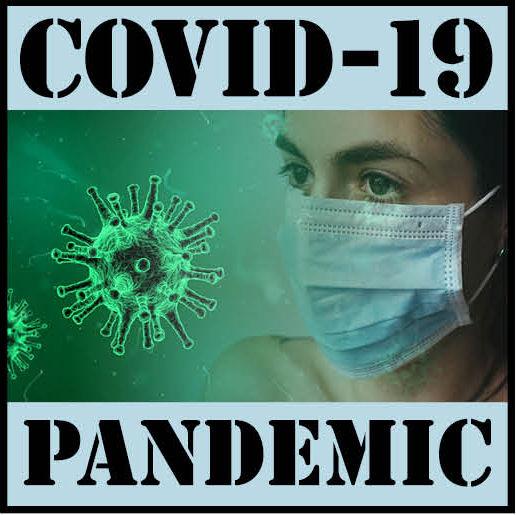 Several Northeast Tennessee school districts will implement mask requirements to address exponentially more cases of COVID-19 than their less populated, masked Virginia counterparts.
On Monday, Bristol Tennessee Director of Schools Annette Tudor announced that masks will be required at all schools and school events for the next month, effective Wednesday, due to significant community spread. However, parents can still opt their children out of mask wearing during the school day, under an order by Tennessee Gov. Bill Lee.
"Based on this alarming increase in COVID cases, beginning Wednesday, September 1, through Friday, October 1, the significant spread protocols will officially be in place for all [Bristol, Tennessee] schools," Tudor wrote in a letter to parents.
"All individuals will be required to wear a face mask indoors in all BTCS facilities during this period of time. This includes indoor athletic events and other events held outside the school day. The requirement may be extended beyond October 1 if case numbers do not decrease," she wrote.
Bristol, Tennessee schools reported 72 new student cases and 10 staff cases of COVID-19 last week. On Monday, the division reported nine new student cases and two new cases among staff members.
"These more stringent measures are designed to be temporary until there is a significant decrease in COVID-19 cases. However, if there continues to be an increase in cases, our next steps would require us to close particular buildings or the entire district. I believe it is imperative to keep our students in schools and keep them and our staff as safe as possible. Therefore, I urge you to consider requiring your child to wear a mask to help prevent the spread of COVID-19," Tudor said.
In the letter, Tudor writes that Sullivan County Schools and Kingsport City Schools will implement similar protocols.
"Controlling the spread of this virus must be a community effort. Kingsport City Schools and Sullivan County Schools are both implementing similar mask requirements. It is urgent that we join forces to mitigate the spread of this virus," Tudor wrote.
Last Friday, the Kingsport Board of Education established a face mask mandate for students, employees and visitors while inside KCS facilities from Aug. 31 through Sept. 28. It applies to all pre-K through 12th grade students, staff and visitors inside all KCS facilities; however, parents may opt their children out, and adult staff and visitors can also opt out.
A Monday check of COVID cases reported on school division websites during the past week shows 1,200 recently diagnosed student cases across seven Northeast Tennessee school districts.
On Monday, Sullivan County reported 43 new student cases and 11 new staff cases. That comes on the heels of 290 student cases and 54 staff cases reported last week, according to the system website.
Washington County in Tennessee closed all its schools this week due to outbreaks. As of Monday, the division reported 221 active cases among students and 37 among staff members. The system previously passed a mask wearing requirement but allowed parents to opt out.
"The decision to close has been made due to the increased numbers of quarantined students and staff in addition to the inability to adequately staff some of our classrooms, cafeterias, bus routes and other positions essential for the efficient and effective operations of our school system," Superintendent Jerry Boyd wrote in a letter to parents announcing the five-day closing.
Masks are universally required for students, teachers, support staff and visitors inside all public schools in Virginia, where the numbers of cases are notably fewer than in Tennessee — although school populations are also smaller.
Bristol, Virginia reports seven students tested positive for the virus last week during the first full week of classes, along with one staff member. Eight students were placed in quarantine, but none of them tested positive, Superintendent Keith Perrigan said.
"We have a good plan, folks are following it, and parents are doing a pretty good job of keeping kids home when they're sick," Perrigan said. "We've only had eight cases and nine quarantines this year. Two cases happened before noon on our first day of school, and that was where all but one of eight quarantines occurred too."
City school officials subsequently changed the way they serve meals and added more distance between students because they take masks off to eat, he said.
Although daily temperature checks aren't currently required, Highland View Elementary and Virginia Middle have been checking each person daily.
"I wish I could pinpoint if it's masks, social distancing, the bipolar ionization [air cleaning technology added to heating and cooling systems] or just what," Perrigan said of the low case counts. "We know this could change in a minute."
The city division also has the highest vaccination rate among 16- and 17-year-olds in the Mount Rogers Health District.
In an Aug. 25 letter to parents, Tazewell Superintendent Chris Stacy said there was inaccuracy and confusion about numbers of cases, but the division had 119 total positive cases during the previous week, 46 active cases as of last Wednesday, with over 330 in quarantine pending test results.
Positive cases and quarantines prompted postponement of athletic events and practices for Graham High and Graham Middle athletic teams, Stacy wrote.