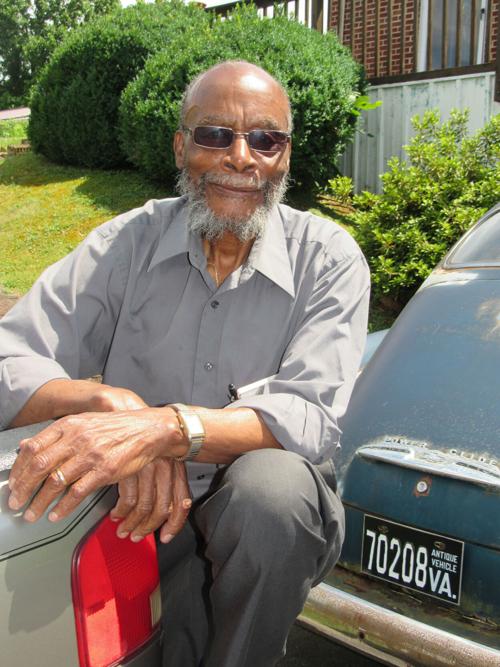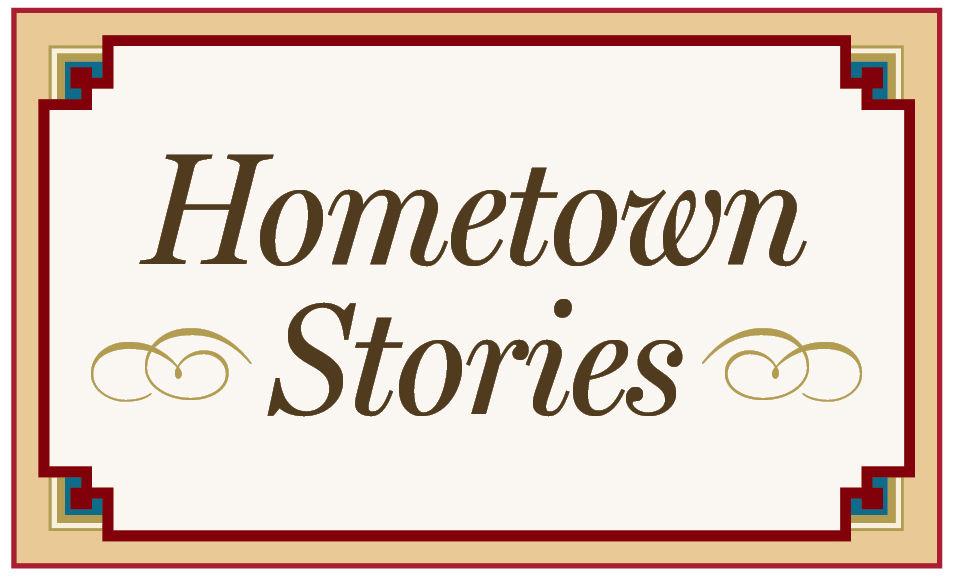 EMORY, Va. — Just about everybody on campus knows Willie Thompson.
The man with a friendly smile is practically a fixture in the Emory & Henry College cafeteria, where he has worked for decades — more years than the students he greets each day have lived.
Fifty-eight years of service, to be exact.
The longtime employee has worked there so long that he's seen nine presidents take the helm of the liberal arts college.
What hasn't changed is his caring heart and welcoming attitude, which have touched the lives of countless students throughout the years.
Thompson's dedication and loyalty to the college has not gone unnoticed.
During the commencement ceremony last month, President John Wells and the Board of Trustees officially presented Thompson with an Honorary Doctor of Culinary Arts degree for his nearly six decades of service as a chef at the college.
"His lifelong dedication to Emory & Henry is inspiring and illustrates how many members of the African American community helped build and sustain Emory & Henry over its 185-year history," according to an article on the Emory & Henry College website about the 2021 graduation.
Donned in cap and gown, Thompson proudly walked with the faculty procession during the graduation ceremony held on the field of Fred Selfe Stadium on the college's main campus.
"I was shocked to receive the honor," said Thompson, 84. "But, it feels good."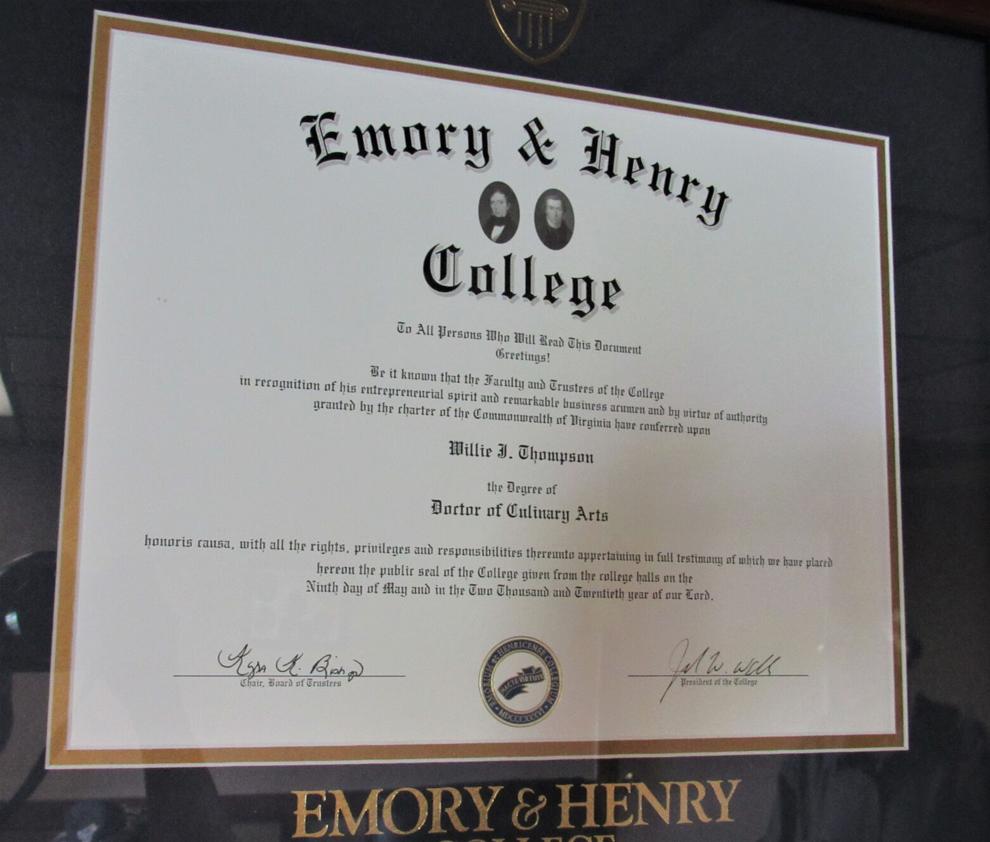 He received the honor virtually in 2020, when the pandemic prevented an in-person graduation ceremony.
"Walking on that field during graduation was just icing on the cake," he said.
'A stellar presence'
It's the people, he said, who have made his job enjoyable.
"I've always been nice to people and they're nice to me," Thompson said.
The chef often leaves what he's doing in the kitchen just to greet the students and faculty as they move through the food lines.
"That's why everybody knows me," he said with laughter.
He's never far from the memories of alumni of the college.
"We have so many students who work in the cafeteria, which means there are a lot of alumni who ask about Willie before they ask about anything else at the college," said Monica Hoel, alumni director.
Teresa Keller, professor emeritus of mass communications at the college, is just one of many professors who welcomes chats with Thompson during visits to the cafeteria.
"He has been a stellar presence in food services at Emory & Henry and an example of someone who always does his very best for the students," said Keller. "It's amazing that he continues to serve the college and it's a delight whenever you get to interact with him."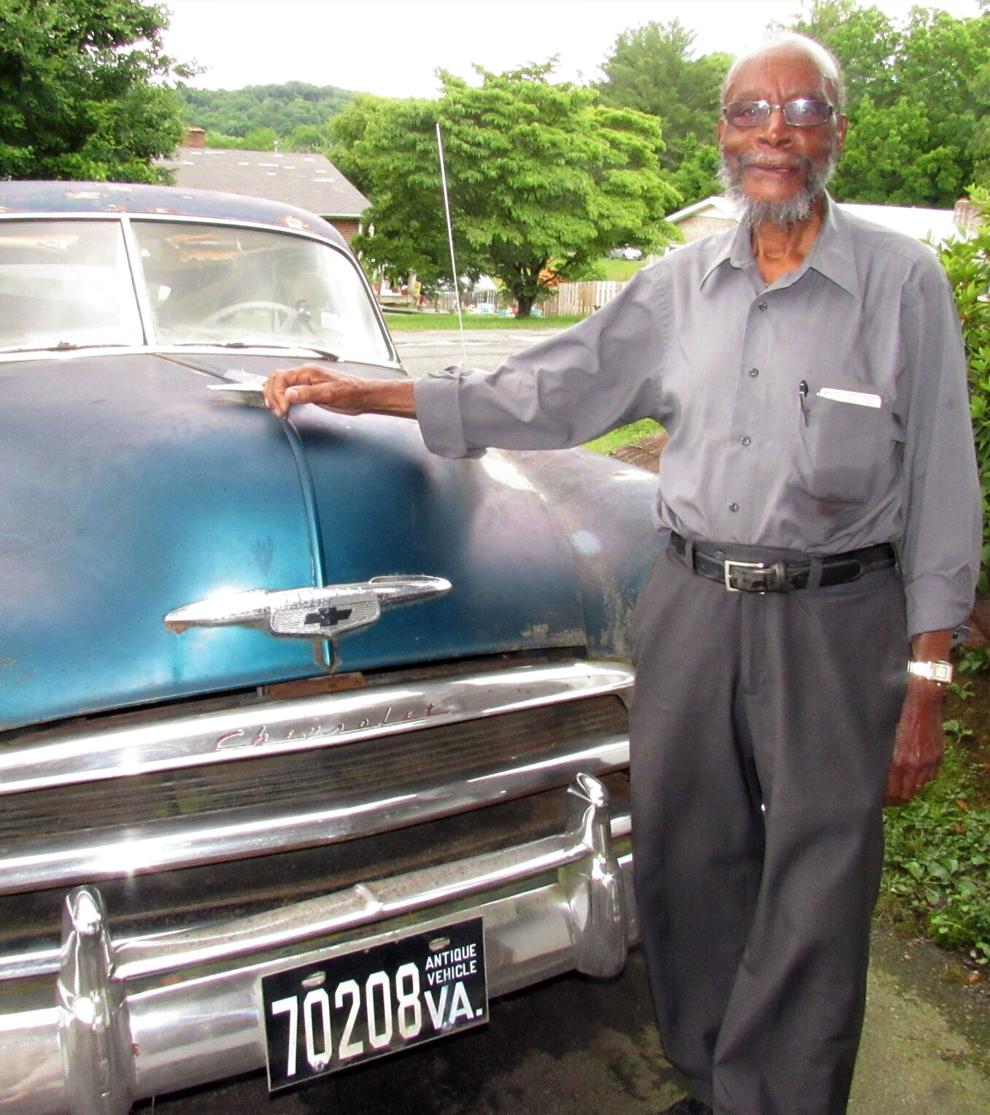 Never missed a day of work
Thompson was hired as a breakfast cook in 1963 at the age of 27, and he's been there ever since.
Amazingly, he's never missed a day of work and he's only been late to work one time and that was the morning the Glade Spring area was hit by a tornado in 2011.
A representative of Sodexo food service, Thompson is semi-retired now, only working two days each week.
"One of these days, I'll have to give it up. I'm getting old. I'm looking to retire soon, but I don't know when," Thompson said, glancing at his wife of 59 years, Lillian, who's already retired.
"Everybody's retired but me," he said with a grin.
Thompson was born in 1937 in Jenkinsville, South Carolina, where he and his five siblings were raised by their parents.
After graduating from high school in 1956, he drove his 1955 Chevrolet to New Jersey, where two of his uncles lived. Thompson found work at Overlook Medical Center in Summit, New Jersey, where he took his first job as a chef.
"Nowadays, you go to culinary school to be a chef. My teacher was my mother."
Thompson said his mother fried the best chicken, even though she had to wring the chicken's neck to kill it. Chef Willie is fondly remembered by E&H alumni for his own famous friend chicken.
"My mother cooked on a wood stove. All I remember back in those days is she used a pinch of this and a pinch of that. She didn't use recipes. Her recipes were in her head."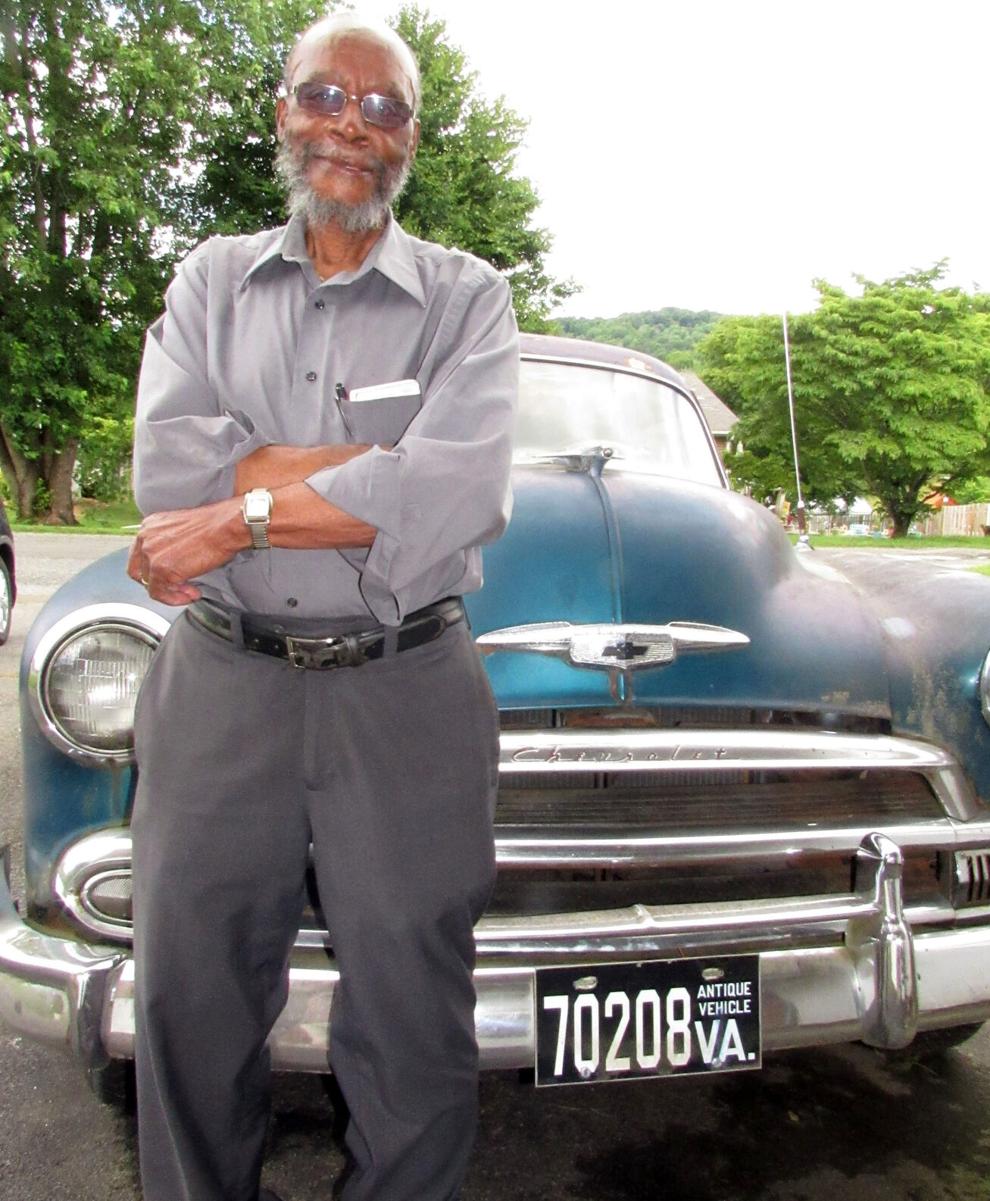 Two years after Thompson and his wife married in 1961, the couple settled in Chilhowie and he went to work at E&H.
A lot on the campus — and in the world — has changed since Thompson reported to work to make the morning doughnuts.
Thompson remembers the college had about 200 students back then, compared to the more than 1,000 enrolled now.
"Some days we served grilled cheese sandwiches and homemade soup," he said. "Now, students have pizza and burgers and so many food options.
"In the early days, we had to crack eggs — a lot of eggs — for breakfast. There were 60 eggs to a case. Me and a guy could crack a case of eggs in seven minutes."
The ready-to-cook eggs now come without shells as liquid in cartons, he said.
Change is good, said the loyal employee — and he's seen a lot during his stint at the college.
There have been many improvements made in the operation of the college's cafeteria throughout the years, especially a recent remodeling of the dining room, he said.
"Now, it's beautiful," he said.
What hasn't changed is the mode of transportation Thompson uses on many of the days he works.
On Tuesdays and Wednesdays, Thompson rolls into campus in his vintage 1951 Chevrolet car that he purchased in 1979.
"I've taken it to Emory & Henry for years," he said. "I bought it with 57,000 miles and it only has 88,000 miles now.
"It still runs good," said the chef. "It just needs a paint job."