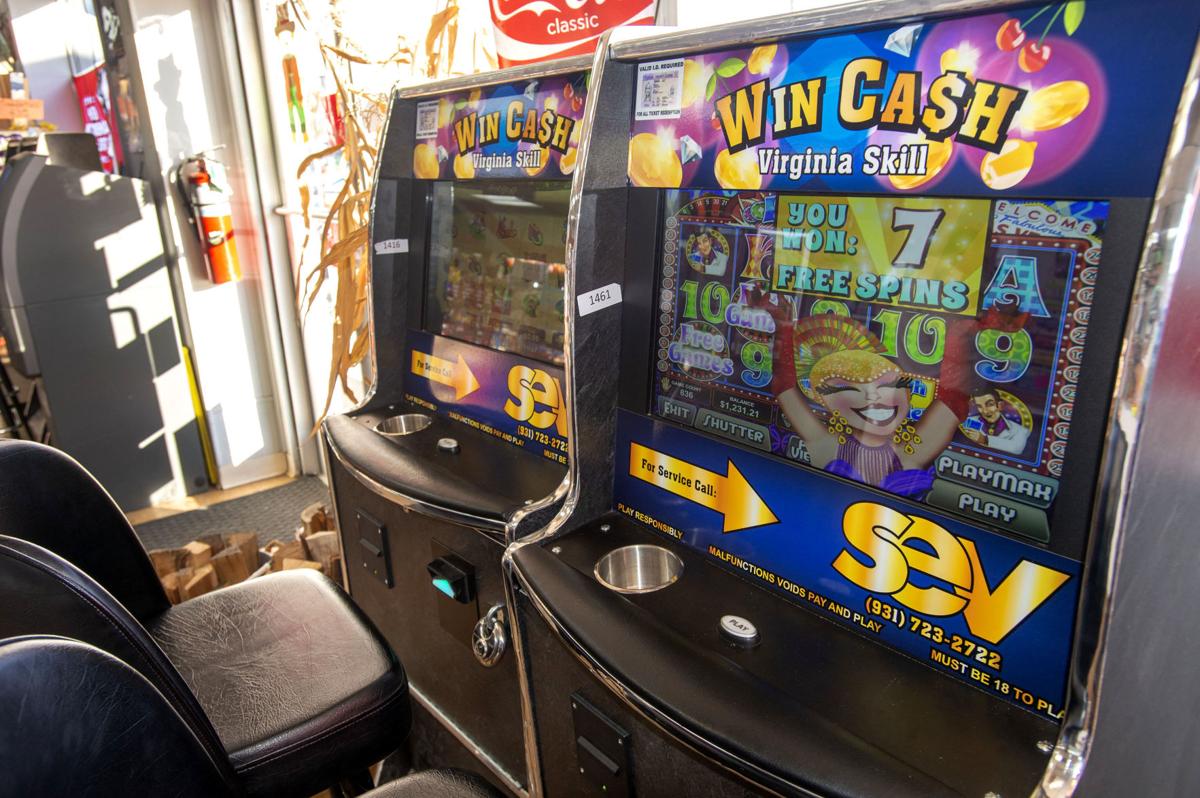 While a gaming casino in Bristol is expected to generate less revenue than others in larger cities statewide, its local impact could be the greatest, according to a new state gaming study.
The proposed Bristol Resort and Casino is expected to generate $130 million in annual gaming revenues, $35 million in state gaming taxes and $3 million in local tax revenue, but its impact per capita on job creation, income, taxes and other factors could surpass those being discussed for larger cities.
Last Monday the Joint Legislative Audit and Review Commission released its 202-page report on gaming in Virginia. It looked specifically at the impacts in Bristol, Danville, Norfolk, Portsmouth and Richmond and found casinos proposed in those locations are projected to annually generate about $970 million in net gaming revenue and approximately $260 million in gaming tax revenue for the state, based on an average 27% tax rate.
By comparison, the Virginia Lottery generates about $600 million for education after prizes are paid out.
The agency also released a separate 212-page report by gaming industry consultants The Innovation Group.
"Each casino is projected to employ at least 1,000 people, which would have a more meaningful impact in Bristol and Danville because of the relatively small size of their local labor forces," according to the report.
That 1,000 people represents 1% of the Bristol region's total labor force of just over 104,000. The region has a 3.6% unemployment rate — second highest among the five proposed casino locations — with 3,760 people out of work. In addition to 1,057 forecast casino jobs, the project is expected to generate more than 400 additional jobs.
The TIG report was completed in July and the JLARC report in mid-November, so neither takes into account the Nov. 22 announcement that Hard Rock International, an internationally known entertainment, dining and gaming brand, signed an agreement to manage and operate the proposed Bristol Resort and Casino.
No other proposed casino site has an existing building nor confirmed operator. Senate Bill 1126 which mandated the JLARC study and could open the door for casino gaming was initiated at the request of Bristol casino partners Jim McGlothlin and Clyde Stacy.
The Pamunkey Indian Tribe signed an agreement in September to build and operate a casino in the city of Norfolk, but no further action has occurred.
"Bristol, Danville and Portsmouth would be expected to experience the greatest net gain in local tax revenue relative to their total current local revenue; representing an increase of 7.8%, 6% and 3.3%, respectively. A majority of estimated new local tax revenue would be generated by the casino development itself, rather than from additional spending by casino customers at other businesses in the locality (such as restaurants, hotels, gas stations, and other entertainment). According to TIG, only a small portion of casino customer spending occurs at businesses outside of the casino itself."
Due to its location on the state line, Bristol is expected to generate new economic activity from out-of state patrons, the study found.
"Gaming revenue from spending by out-of-state customers is more beneficial, because the fiscal and economic impact generated by out-of-state visitors represents a net gain to the Virginia economy," the report shows.
"Because customers living in proximity to a casino are the most likely to patronize the facility, only casinos located near a population center in another state are likely to attract a substantial portion of revenue from out-of-state customers. As a result, Danville and Bristol casinos are estimated to generate about three-quarters of their revenue from out-of-state customers," the study found.
The separate study by The Innovation Group estimates that between 4% and 10% of casino revenue is generated by customers residing outside of a roughly two-hour drive of the casino. Only the Las Vegas and Atlantic City markets, two traditional gaming destinations, have generated more meaningful portions of gaming revenue from out-of-market visitors, according to TIG.
That location can be a double-edged sword.
"Out-of-state visitors would contribute especially to the viability of the Danville and Bristol casinos because of their small local markets; this would also make them vulnerable if casino development were to occur in North Carolina and Tennessee," the state report said.
A Bristol casino would compete initially with established casinos including three roughly a three-hour drive away — Harrah's in Cherokee, North Carolina, Mardi Gras Casino near Charleston, West Virginia and the Greenbrier in White Sulphur Springs, West Virginia.
Harrah's is by far the largest with more than 3,300 gaming machines and 180 tables, according to the consultant study. It also has more than 1,100 hotel rooms onsite.
"The property is owned by the Eastern Band of Cherokee Indians. However, it is operated by Caesars Entertainment. The casino features video poker, video gaming, "Le Fu Men," poker, blackjack, craps and roulette. Attached to the casino is the 21-story Harrah's Cherokee Hotel which offers 1,108 hotel rooms, full gym, indoor and outdoor pools, and cabanas and bar area. The property also features the Cherokee Golf Sequoyah National Golf Club, Mandara Spa, a night club, 11 food and beverage options, and a shopping center. As a Tribal-owned casino, annual gaming revenues are not available to the public," according to the TIG report.
The Mardi Gras reported nearly $55 million in total revenue in 2018, including $41.8 million from its 807 slot machines and $13 million 47 tables, including 20 poker tables, according to the TIG report. It has 150 hotel rooms and two dining options.
Mardi Gras revenues have declined slightly each of the last three years. The facility reported $38 million in revenues in its first year of operation in 2000 and increased steadily through its first decade of operation. Its peak year was 2010 when revenues topped $84 million, and those figures have generally declined each year since.
The historic Greenbrier has the smallest casino operation in that state with 181 machines and 30 tables. In 2018 — its ninth year of operating a casino — gaming revenues were $11.3 million, a 30% increase from 2017, according to the TIG study. The Greenbrier has 710 hotel rooms.
Casino gaming nationwide generates substantial revenue and tax dollars. Nevada's 217 casinos generated nearly $12 billion in 2018 and $851 million in state gaming tax revenue. Pennsylvania just allowed casino gaming in 2006. Last year, its 12 operating casinos generated $3.2 billion in revenues and $1.4 billion in gaming tax revenue, while 13 casinos in New York state generated $2.5 billion and $1.1 billion in gaming tax revenue. Each has a different gaming tax rate.
Gambling is already big business in Virginia.
"Combined, legal gaming in Virginia generated over $3 billion in sales and wagering in fiscal 2017-18 and generated nearly $700 million in proceeds," according to the state report. "Virginia Lottery sales exceeded $2.1 billion in FY18, generating $606 million in proceeds for Virginia's public K–12 public education system. Charitable gaming sales exceeded $1 billion in FY18 generating over $59 million for the organizations that hosted the games and approximately $3.0 million for the [state] general fund.
"Over $100 million was wagered on horse racing in FY18, generating about $12 million in revenue that is distributed to organizations that support the horse racing and breeding industry, the localities that host pari-mutuel wagering sites, and the Virginia Racing Commission."
The study didn't include wagering on historical horse racing games, which did not begin until May 2019.
Forecasting usage, profitability
The Innovation Group study includes substantial forecasting involving casinos, historic horse racing and other gaming options and their potential.
It shows the adult potential gamer population in the primary Bristol market as more than 52,900 which is only forecast to increase slightly to 53,600 by 2024. However, its primary Tennessee market including the Tri-Cities is 142,000, its secondary Tennessee market including Knoxville is more than 791,000, and its secondary North Carolina market is more than 463,000, and the last two are expected to grow substantially by 2024.
In addition, Bristol's sphere includes a secondary Virginia market — which includes much of Southwest Virginia at 180,000, the Blacksburg-Wytheville market of more than 192,000 and the Roanoke market of more than 230,000.
The study also looked at how a lower 12% or higher 40% gaming tax rate could impact casino operations, versus the 27% rate suggested in the JLARC study.
"Bristol and Danville would be the most sensitive to gaming tax rates," the TIG study found. "A low tax rate would enable the development of sizable hotel and amenity programs needed to maximize the capture of gamers from longer-distant feeder markets in north-central North Carolina and Knoxville, Tennessee. In the 40% tax scenario, the lower EBITDA [earnings before interest, tax, depreciation and amortization] potential relative to capital costs results in thin cash-on-cash returns, even with hotel and amenities scaled back substantially, in the case of Bristol to well below $200 million. Cash-on-cash return for Bristol and Danville is within or close to the range of current expectations at the 12% and 27% tax rates, but the return would fall below 15% with a 40% tax."
The study projects a Bristol casino would generate $168 million at the 12% rate, $150.7 million at 27% and $142.7 million at 40%. Its cash flow would also be much better at 12% — forecast at $51.5 million versus $21.3 million at 40%.
The study also forecasts more gaming could be offered, the casino could sustain a larger hotel, employ more people — 1,244 compared to 1,067 — and a greater capital investment would be likely at the lower 12% gaming tax rate, such as suggested in Senate Bill 1126.