BLOUNTVILLE, Tenn. — A Jonesborough man is facing charges after being arrested Monday in Sullivan County.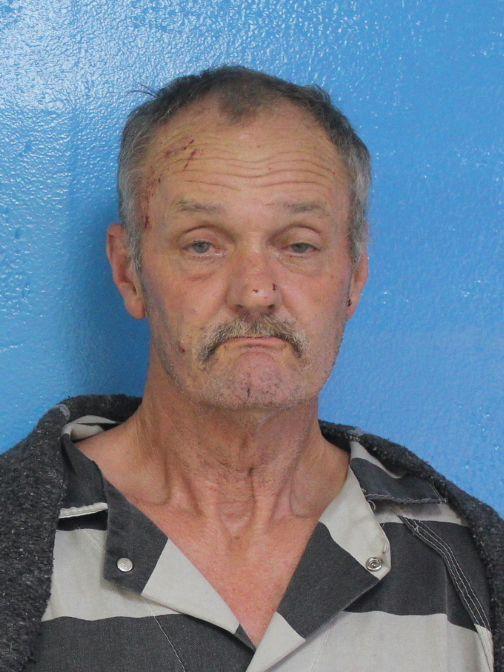 Eddie Lee Arnold, age 60, of Jonesborough, is charged with two counts of aggravated robbery, three counts of aggravated assault, aggravated burglary, resisting arrest and evading arrest, according to a written statement.
On Monday evening, deputies responded to a residence on Austin Powder Road in Blountville regarding a robbery that had just occurred. Upon arrival, the victims advised a suspect entered the residence through an unlocked door, fired a pistol into the floor, and demanded money, firearms, cell phones and car keys.
The victims refused to provide anything and the suspect used a device similar to what is commonly known as a "stun gun" on one victim and left the residence with a vehicle belonging to the victims.
A short while after that robbery, the suspect was at the boat ramp on Beulah Church Road. While at the boat ramp, Arnold took another vehicle at gunpoint from a separate victim. The second vehicle was later recovered at the boat ramp on Minga Road, according to the statement.
Not long after the second robbery and vehicle theft, an officer with the Tennessee Wildlife Resources Agency observed someone matching the description of the suspect provided by the victims in the robberies run out of the woods on Hamilton Road. The male suspect saw the TWRA vehicle and ran back into the woods. A perimeter of the area was established and a K9 from the Sullivan County Sheriff's Office began to track the suspect in the woods. The suspect, Eddie Arnold, was located after an extensive search and arrested.
Arnold was arraigned Tuesday morning and his bond was set at $10,000 with a court date of May 16 at 9 a.m., in Bristol General Sessions Court. He remains incarcerated in the Sullivan County Jail.