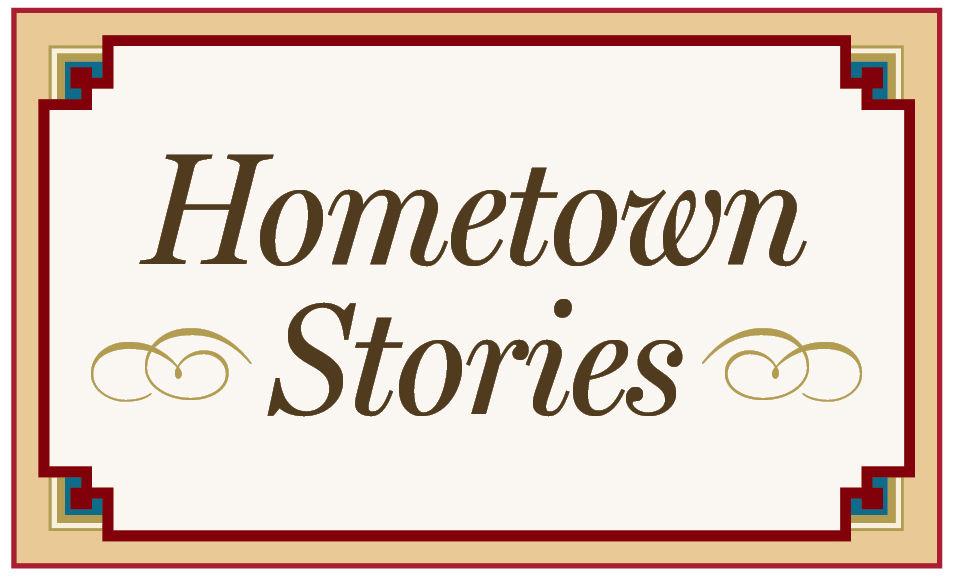 BOONE, NC. — An Appalachian State University student, a native of Bristol, Tennessee, is taking her fascination with the study of birds to new heights.
Just last year, Adrianna Nelson was one of two students to receive the 2020 American Birding Association's Young Birder of the Year, a mentoring program that awards young birders across the country from ages 10-18 each year.
The program, which was created to encourage, mentor and develop the talents of young teenage birders, honored Nelson with the award for the 14-18 age category. A teen from Illinois received the award for the 10-13 group.
For the Young Birder competition, Nelson submitted data from an impressive project conducted at Steele Creek Park in 2019, when she set up 10 bluebird boxes to make a bluebird trail, monitoring the birds during the breeding season.
As a member of the Tennessee Bluebird Society and coordinator for the Sullivan County branch, she gave local presentations on her findings, and submitted her collected data to the Cornell Lab of Ornithology for research purposes.
As a result of her award, Nelson, 20, has become a guest writer for the association's bimonthly magazine "Birding."
Her first article, which appeared in 2020, highlighted the benefits of going outdoors and appreciating the colorful wildlife, especially while sheltering during the pandemic.
Her current work, set to publish in 2022, focuses on the wonderment of bird feet.
"Birds actually have very diverse feet. They are physiologically adapted to living in cold climates and for hunting and keeping their feathers clean. There's a lot more to bird feet than you'd expect," said Nelson, who is a senior at the Boone, North Carolina university, where she's majoring in biology with a concentration in ecology and environmental biology and a minor in Appalachian studies.
Nelson also is president of the university's Audubon Society, a campus organization of the North Carolina Audubon Society.
Research is another important part of Nelson's education.
The biology honor student will complete an honor thesis at the end of spring semester focusing on field work she completed this summer with bluebirds and tree swallows.
For her school research, she was able to hold adult and baby birds in her hands, an opportunity she described as extraordinary.
Nelson explained that it's actually illegal to hold most birds.
"Almost every bird in the country is protected under the Migratory Bird Treaty Act. Nest, eggs and feathers are also protected under federal law," she said.
Over the summer, she had the chance to catch and hold the birds under the supervision of her biology professor, who holds a permit for the capture and handling of protected birds for professional research.
"The birds were nesting in bird boxes, so we set up a simple trap, which was basically a wire mesh sheet held up by a stick that closed when the bird entered the box," Nelson said.
During the project, Nelson and members of a student field team recorded measurements of birds and observed behavioral trials. They even conducted blood tests for stress hormone and glucose levels.
"That was such a fun summer. While working with the birds, I learned techniques and data collection skills. I love all birds and could make a project out of any species," said the student.
"It was incredible getting to look at a bird in the hand. It allowed me to see birds up close and in a way I don't usually get to."
Through the eyes of a child
Nelson's fascination with birds actually began at an early age.
One winter day, when she was 9, she noticed a small bird outside her porch window.
It was different from the other winter birds she watched at bird feeders at her home.
"I had no clue what it was," she said.
The young girl raced to a home computer to learn more about the odd winter visitor with dark grey feathers, a white outer tail, and a pink beak.
As a curious youth who loved the outdoors, Nelson had spotted a dark-eyed junco, a bird that migrates to a large portion of the country, including the lower elevations of the southern Appalachian region during the winter.
"I was inspired to learn more. I guess that's when my obsession with birding actually began," she said.
Nelson purchased her first "National Geographic Field Guide to the Birds of North America" — a book that has become worn and tattered from years of use. She still keeps the book with her belongings at college.
To support her interest in birds, she joined the Bristol Bird Club when she was a student at John S. Battle High School.
The youngster tried to get her family interested in the hobby, but to no avail.
"My family enjoys birds, but they don't go looking for birds like I do. Birds just bring me so much joy," said the college student.
"It's tough to pick a favorite bird. They're all so great. I always tell people that my favorite group is ducks. Few people realize that ducks winter over here. It's always interesting when birds come here for the winter."
Nelson said she's not certain where her path will lead after her graduation next spring. She probably will take a year off for professional development, before heading back to school as a graduate student.
But, one thing is certain. Her career will somehow include the study of birds. Just like the little girl whose eye was caught by an unfamiliar bird, Nelson probably will never tire of watching birds soar the skies or hearing them sing their morning songs.
She recommends that anyone with an interest in birding follow a few simple tips to get started.
• Put up a bird feeder or bird house in your yard, which is a good place to notice different species.
• Next, purchase a bird guide for the state or region to help identify the birds.
• Join a local bird group to meet and fellowship with other birders. Visit Bristol Bird Club, Elizabethton Bird Club, or Birding Kingsport on Facebook.
• Check out bird watching apps for your phone, such as Audubon Bird Guide and Merlin Bird ID.
• Watch for dark-eyed junco, white-throated sparrow, ducks, yellow-rumped warblers, and brown creeper birds that spend the winters in the Appalachian region.