BRISTOL, Va. — The proposed Hard Rock Bristol Casino and Resort is expected to include a luxury hotel of up to 750 rooms, an outdoor concert venue for 20,000 and an indoor concert venue for 3,200 according to a proposal submitted to the city of Bristol Virginia.
The proposal includes a roughly $300 million makeover of the Bristol Mall on Gate City Highway to include a Hard Rock International-managed casino and hotel with dining, shopping, entertainment space and a convention center.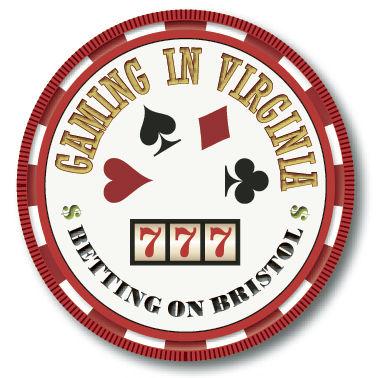 Estimates of the size of the gaming space and the number of slot machines and table games are not available in the publicly available version of the 307-page proposal.
It is forecast to create 2,000 new jobs with annual combined wages of $90 million, an average of $45,000 per person, according to the cover letter accompanying the proposal.
The project is being spearheaded by local business leaders Jim McGlothlin, CEO of The United Co. and Clyde Stacy, president of Par Ventures and owner of the nearly 46-acre mall property. Florida-based Hard Rock International would be the facility's management partner.
On Thursday the City Council hosted a public hearing about the casino proposal — the final state-mandated step before the council votes on the Hard Rock plan at its May 26 meeting. State legislation authorizing casinos by referendum in five cities required each city to publicly seek proposals for casino operators. Hard Rock was the lone submission by the May 8 deadline.
If the council approves the plan Tuesday it would then be submitted to the Virginia Lottery Board as its preferred gaming operator. The state then has 45 days to review and accept or reject that plan. If approved, Hard Rock would be submitted to the Circuit Court to be included on the Nov. 3 ballot for city residents to vote on.
Most specific details about the Bristol project were redacted from the publicly available version of the proposal because it "contains highly confidential commercial, financial and technical information proprietary to HR Bristol."
Mayor Neal Osborne has reviewed the full document.
"I would say they have realistic expectations," Osborne said after the meeting. "They point out things they believe will be challenges and some things they believe will be to their advantage. They have covered every base you could think of and every base I had not thought of. They have presented a very detailed plan."
McGlothlin, Stacy and Hard Rock plan to establish a new entity, HR Bristol, to be jointly overseen by Martin Kent, president and chief operating officer of The United Company and Sean Cafferty, senior vice president of business and casino development for Hard Rock International.
"We have an overall strategic vision to build a premier entertainment and gaming destination in the city of Bristol — 'Hard Rock Bristol.' This proposal puts forward the development of a Hard Rock-branded integrated gaming and entertainment destination with a variety amenities, driven by Hard Rock's proven, development, operating and marketing expertise," according to the proposal.
Hard Rock International operates 250 venues in 76 countries and employs more than 50,000. Its 31 hotels have a combined 18,000 rooms and its 12 casinos have 26,600 gaming positions.
"The proposed project will include a 750-room hotel with suites, a fitness center, spa and other amenities found in our luxury hotels," according to the letter accompanying the proposal. "The property will have an energy and music filled gaming floor, surrounded by a mix of dining options including high-end restaurants not currently found in the Bristol region.
"Further, the project includes meeting and event spaces with breakout rooms and a major indoor, outdoor Hard Rock Live entertainment center that will be able to host indoor concerts up to 3,200 guests and outdoor concerts with capacity for 20,000 people," according to the document.
The final number of hotel rooms will depend on "economic realities," according the letter, which notes the current recession prompted by the public health pandemic.
Public comments Thursday supported the Hard Rock plan. Three people spoke during the called midday meeting and seven people submitted comments via email. All were positive but one person suggested the city fund an independent study before voting.
City Manager Randy Eads said he originally planned to use a gaming industry expert to review any proposals the city received but opted not to after Hard Rock was the sole submission.
"As a city resident I'm super happy about this because they're going to put in a great operation with Hard Rock," resident Ken Monyak said. "The opportunity for this is huge and it's not an opportunity we're going to get anywhere else."
Karen Hester, another downtown business owner, called the casino resort a "great opportunity in these tough economic times."
"I'm not a gambler; I'm not a drinker. Those things don't appeal to me," Hester said. "It does appeal to me to go there and eat at the fantastic restaurants they'll have. To have my family have the opportunity to stay at a Hard Rock hotel resort or for me to be able to go and see some of the great acts they'll bring. I, for one, am going to support it."
The Rev. William Reed, who was among the first people to publicly support for this project when first proposed in 2018, reiterated his support.
"Its greatest benefit will be the employment to the economic situation here in Southwest Virginia and Northeast Tennessee," Reed said.
In addition to 2,000 jobs, it is forecast to generate between $15 million and $20 million annually in city tax revenues.
"We appreciate all the encouraging words today from those in our community who recognize the need for the creation of new jobs and millions of dollars in additional tax revenue this project will bring to the state of Virginia," according to the casino group. "The Hard Rock Casino Bristol will complement and promote the region's significant music heritage and we plan to embrace and celebrate those cherished roots as the internationally recognized 'Birthplace of Country Music.'"
The proposal also outlined Hard Rock's desire to assist the community.
"Hard Rock Bristol and its owners will look to find additional ways to cooperate with the city, its school systems, police, and fire departments along with the thousands of citizens of Bristol, Virginia in order to make it a better place to work and live," according to the submission.
No council members spoke during the hearing but afterward the mayor was upbeat.
"The overwhelming response we've had has been very positive," Osborne said. "A lot of people in Bristol, I think, understand the potential we have if we have the casino here; not only for the jobs but for the tax revenue for the city. It's a very positive situation and the support is there."
Osborne called the casino a "huge game changer" for the city and its residents but wouldn't guarantee an affirmative public vote in November.
"You can't take anything for granted in an election but, if I were to guess, I would say yes [it will pass]," Osborne said. "If you're in favor of it you need to be voting for it and if you're against it you need to be out there voting for it too."
Get local news delivered to your inbox!
Subscribe to our Daily Headlines newsletter.