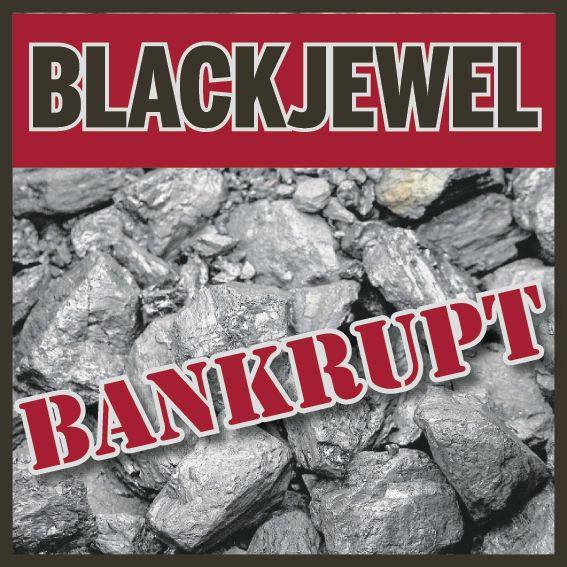 The bankrupt Blackjewel coal company — which left hundreds of miners in Southwest Virginia without pay in 2019 — is being liquidated and is accusing its former CEO of conducting fraudulent transactions.
Ned Pillersdorf, who represents the company's former miners, said adversary action filed this week reads like a "criminal indictment." He said former CEO Jeff Hoops, who resigned from the company after it filed for Chapter 11 bankruptcy in July 2019, "basically emptied its assets."
Adversary action could lead to recouped funds for Blackjewel, which could in return be used to benefit miners who lost their jobs from the coal company's bankruptcy, Pillersdorf said Friday.
It's not known whether liquidation will be able to cover a lawsuit filed by the miners who sued over a lack of layoff notice under the WARN Act. The act requires companies to give employees advanced notices of layoffs.
A hearing for Blackjewel is set for Dec. 17 in the U.S. Bankruptcy Court for the Southern District of West Virginia.
Blackjewel, which has operated 32 properties across the country, including surface and underground coal mines, filed for Chapter 11 reorganization bankruptcy in July 2019. Its operations, including vast mines in Virginia, shut down in 2019, leaving about 1,100 employees across the region without pay. Another 600 people lost their jobs in Wyoming.
However, this year, Blackjewel decided to try to liquidate and transition to Chapter 7 bankruptcy.
Blackjewel's assets were primarily originally acquired from struggling coal mining firms and then revitalized. The Black Mountain division assets of Blackjewel were acquired from Alpha Natural Resources of Bristol, Virginia, and the Virginia subdivision assets were acquired from SunCoke Energy.
Employees across the region said they didn't receive pay in mid-2019, causing checks to bounce. Employees protested in Kentucky and Virginia, even stopping a train from transporting Blackjewel materials. Nonprofit organizations stepped in to assist those employees.
Pillersdorf said widespread attention of the protests led Blackjewel to provide backpay for the miners in October 2019.
Blackjewel has sold off most of its assets and the company's only remaining assets are $146,243 in unrestricted cash and existing claims against Hoops, his wife and children, and a handful of other parties, according to court documents.