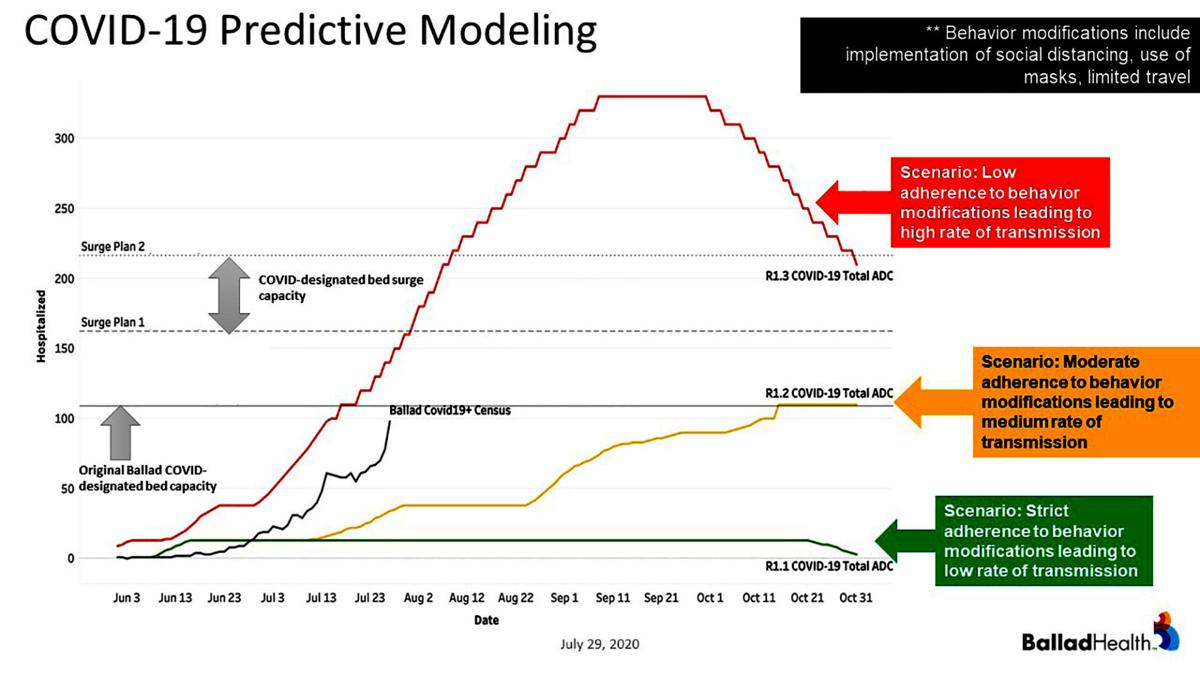 Ballad Health is actively trying to hire more nurses and other care providers in the wake of a steady upward spiral of COVID-19 patients in its hospitals.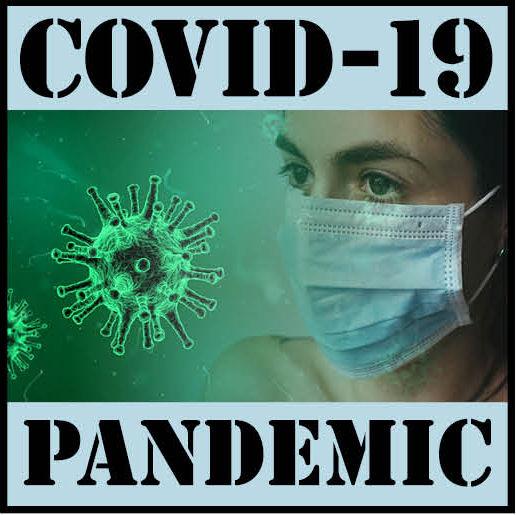 About 100 patients were being treated in Ballad facilities Wednesday and those numbers could continue swelling in the weeks ahead, Chief Operating Officer/Incident Commander Eric Deaton said during the system's weekly news briefing about the virus.
"We remain seriously concerned about the continued increase of COVID-19 patients across our region," Deaton said. "We continue seeing a very high upward trend."
Ninety patients with COVID-19 were being treated Wednesday in Ballad hospitals and another 14 had COVID-like symptoms and were awaiting test results. Of those, 23 were in intensive care units and 17 of them were on ventilators, Deaton said.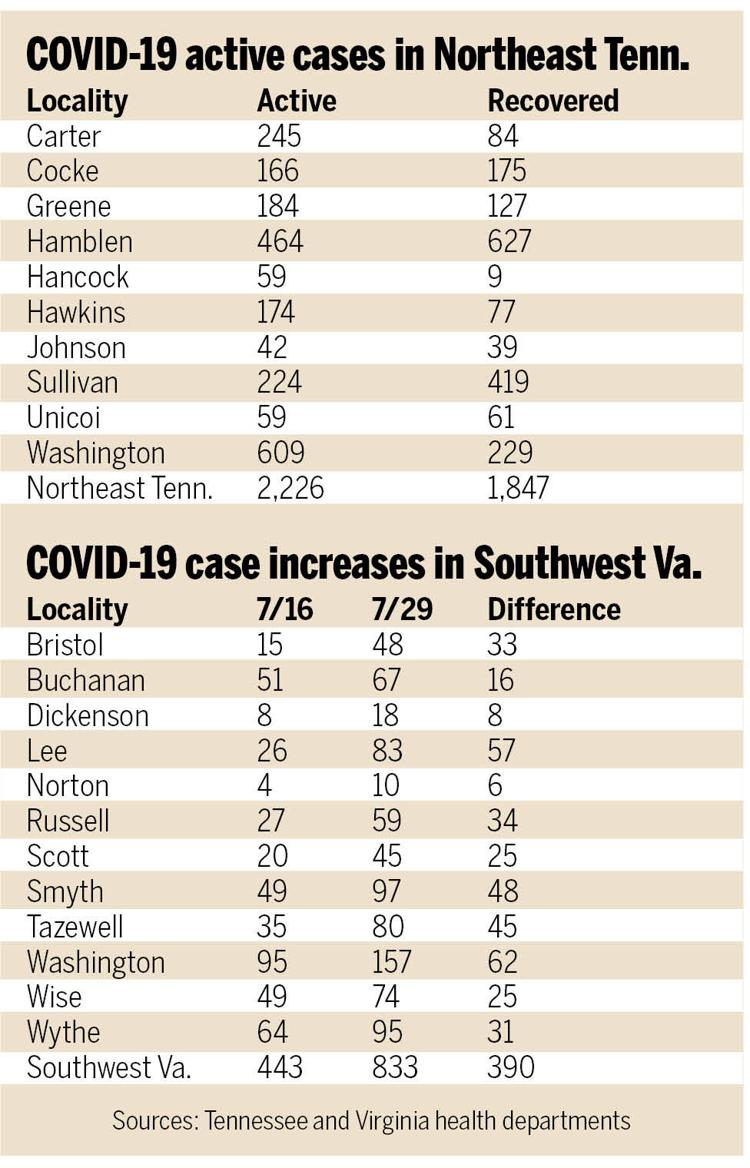 Ballad treated its all-time peak of 101 COVID-19 patients earlier this week. This compares to just four patients on July 1.
Nearly 1,200 new cases were confirmed last week across Ballad's 21-county service area in Northeast Tennessee and Southwest Virginia, up from 849 two weeks ago. This week's total could exceed 1,200, he said.
The local testing positivity rate has risen to more than 7% compared to 1% to 2% this spring, Deaton said. Ballad is performing about 800 tests daily and working to expand that number.
Modeling shows three potential scenarios based on strict, moderate or low adherence to social distancing, mask wearing, limited travel and other behaviors recommended to stem the spread of the disease.
The moderate response forecasts about 100 patients in hospitals — the current level — while the low adherence model predicts 300 to 350 patients in Ballad hospitals by Sept. 1.
"Our first surge plan is around 155 to 160 beds for COVID patients," Deaton said. "Our second surge plan takes us to around 215 patients without stopping any type of surgeries or deferring any type of surgical cases."
More than 250 patients would stress Ballad's ability to continue performing elective surgeries — a practice that was temporarily halted this spring, Deaton said.
"Almost every shift, we look at how many patients we have in-house. We meet with our market leaders on a daily basis, sometimes more than once a day, to talk through the surge plans," Deaton said.
He implored the public to wear masks in public settings and follow the other public health guidelines.
"We update the modeling several times a week and we look at staffing several times a day. We are planning for the worst-case scenario and hoping for the best," he said. "This really has to be a community effort. It can't be Ballad Health doing this by ourselves. Wearing masks and the other things we're asking people do is really a representation about caring about the community."
Lisa Smithgall, Ballad's chief nursing executive, said there are currently many job openings for nurses and other caregivers. A review of their website reveals more than 400 open positions.
"Specifically in this time of high volume, we need more care providers. We offer a wide range of opportunities for nursing students, nurse residency programs and experienced nurses," she said.
Deaton said nurses and other previously furloughed front-line caregivers have been called back, but some other workers have not.
Smithgall termed the current situation "very serious."
"All of our team members can tell you, we have seen formerly healthy, fairly young people having to fight for their lives on a ventilator. Even those who survive this disease may have a long and arduous recovery," Smithgall said.
"If you're not taking this seriously, I beg you to do that from the bottom of my heart," she said. "I wear my mask everywhere I go and ask you to do that as well. Avoid crowds, keep that social distance with people you don't live in the household with and wash your hands frequently. It's not too late to do your part to help us stop or slow down the spread of this disease."
There were 2,226 active cases Wednesday across 10 Northeast Tennessee counties, according to the Tennessee Department of Health. Washington County has 609 active cases, Hamblen County, 464, while Carter has 245 and Sullivan 224 has active cases. More than 1,800 patients have recovered and there have been 34 deaths since the pandemic began.
There are 390 new cases reported during the past 14 days across the 10 counties and two cities of far Southwest Virginia, according to the Virginia Health Department. While totals remain well below most Northeast Tennessee localities, the city of Bristol and Lee County each reported 68% increases in the number of cases during the past two weeks. Five other localities saw jumps of at least 50% during the 14-day period. Eighty people have been hospitalized since the pandemic began and there have been 16 deaths.
Cases in Southwest Virginia have risen more than 300 percent since July 1, climbing from 275 to 833 since the pandemic began. The city of Bristol reported a twelvefold increase from four cases to 48.
Get local news delivered to your inbox!
Subscribe to our Daily Headlines newsletter.