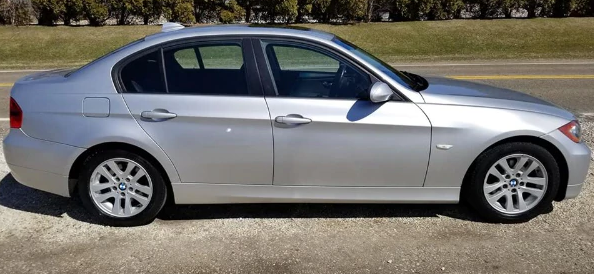 Authorities released a description this morning of a vehicle driven by individuals who may have information about the whereabouts of Evelyn Mae Boswell, a missing 15-month-old Blountville girl.
People traveling in a gray 2007 BMW with a Tennessee tag 3M9-6W9 are believed to have information about the missing child, according to social media posts from the Tennessee Bureau of Investigation.
The agency shared a stock photo of the type of BMW and said the vehicle has damage to its front end. TBI did not specifically name the individuals believed to be traveling in the car.
Anyone who sees the vehicle or Boswell is asked to call 1-800-TBI-FIND.
Boswell was first reported to law enforcement as missing Tuesday, but "certain family members" haven't seen her since Dec. 26, according to previously-released information from law enforcement.
She was last seen wearing a pink track suit, pink shoes and a pink bow.
UPDATE: We now have information that indicates the individuals traveling in a gray 2007 BMW with TN tag 3M9-6W9 have information regarding Evelyn Boswell's whereabouts.

Spot it? Call 1-800-TBI-FIND.#TNAMBERAlert pic.twitter.com/y2xl7KBY6M

— Tennessee Bureau of Investigation (@TBInvestigation) February 21, 2020
Get local news delivered to your inbox!
Subscribe to our Daily Headlines newsletter.