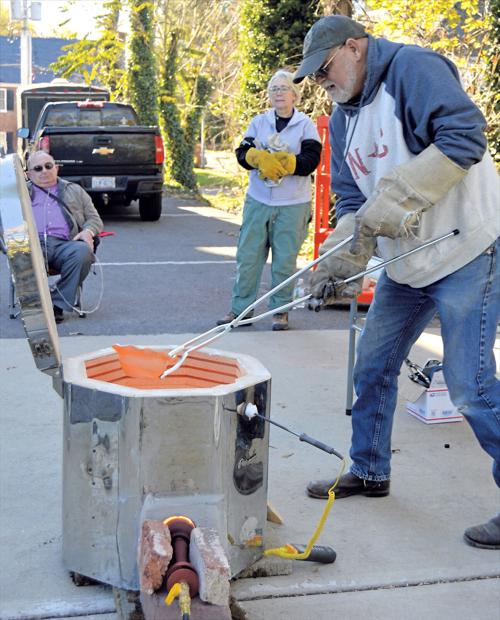 MARION, Va. — Les Powell barks for everyone to stay right where they are.
"No one is getting burnt on my watch," he declares.
Powell checks the thermometer again.
It's time. The gauge now indicates the temperature inside the kiln is 1,850 degrees Fahrenheit.
Wearing protective gloves and holding a long pair of tongs, Powell opens the lid. He pulls a bowl from inside the kiln. The pottery glows orange.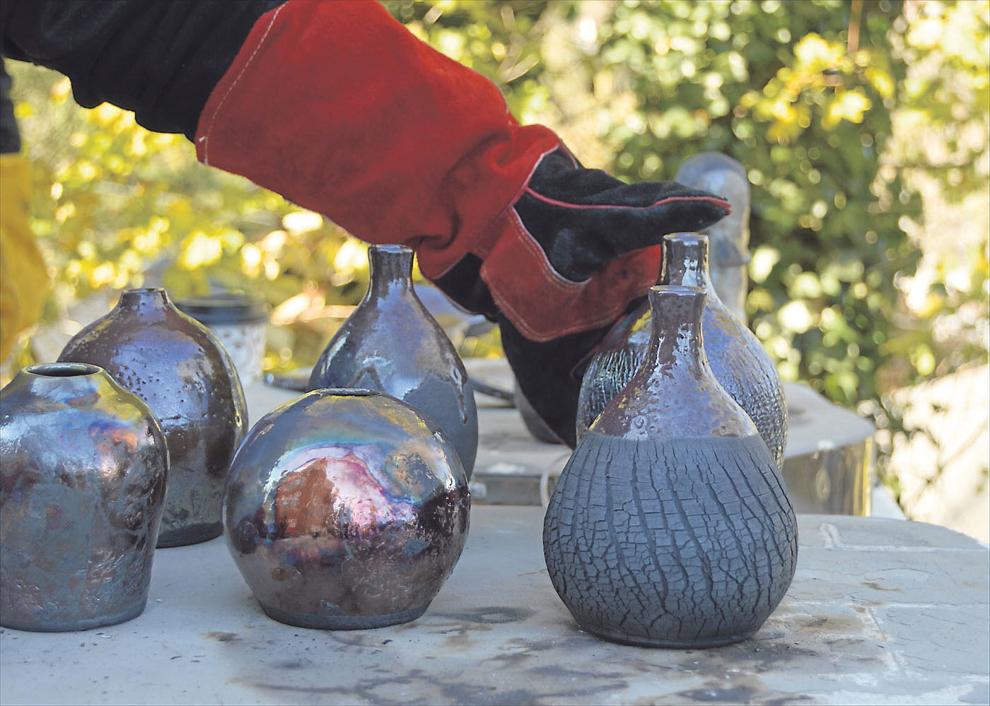 With rapid but careful steps, Powell walks toward a metal trash can recently packed with newspaper. As he places the bowl inside, flames leap up before the lid is quickly replaced, squelching the fire.
The Master
In the pottery world of the Southeast, Powell is a celebrity. Catherine Schrenker, executive director of the Wayne C. Henderson School of Appalachian Arts describes him as the Wayne Henderson of pottery. Henderson, the institution's namesake, is an internationally recognized luthier and musician.
On this cold November weekend, the Asheville, North Carolina, potter is working in Marion at the Henderson school, helping it achieve a unique place in the region's art world.
In a letter recently shared with the Marion Town Council, Schrenker wrote, "I am very proud to announce that we are ready to put pottery on the map in Southwest Virginia. We are now in the process of establishing a pottery guild here in Marion, which will be the only one in SWVA."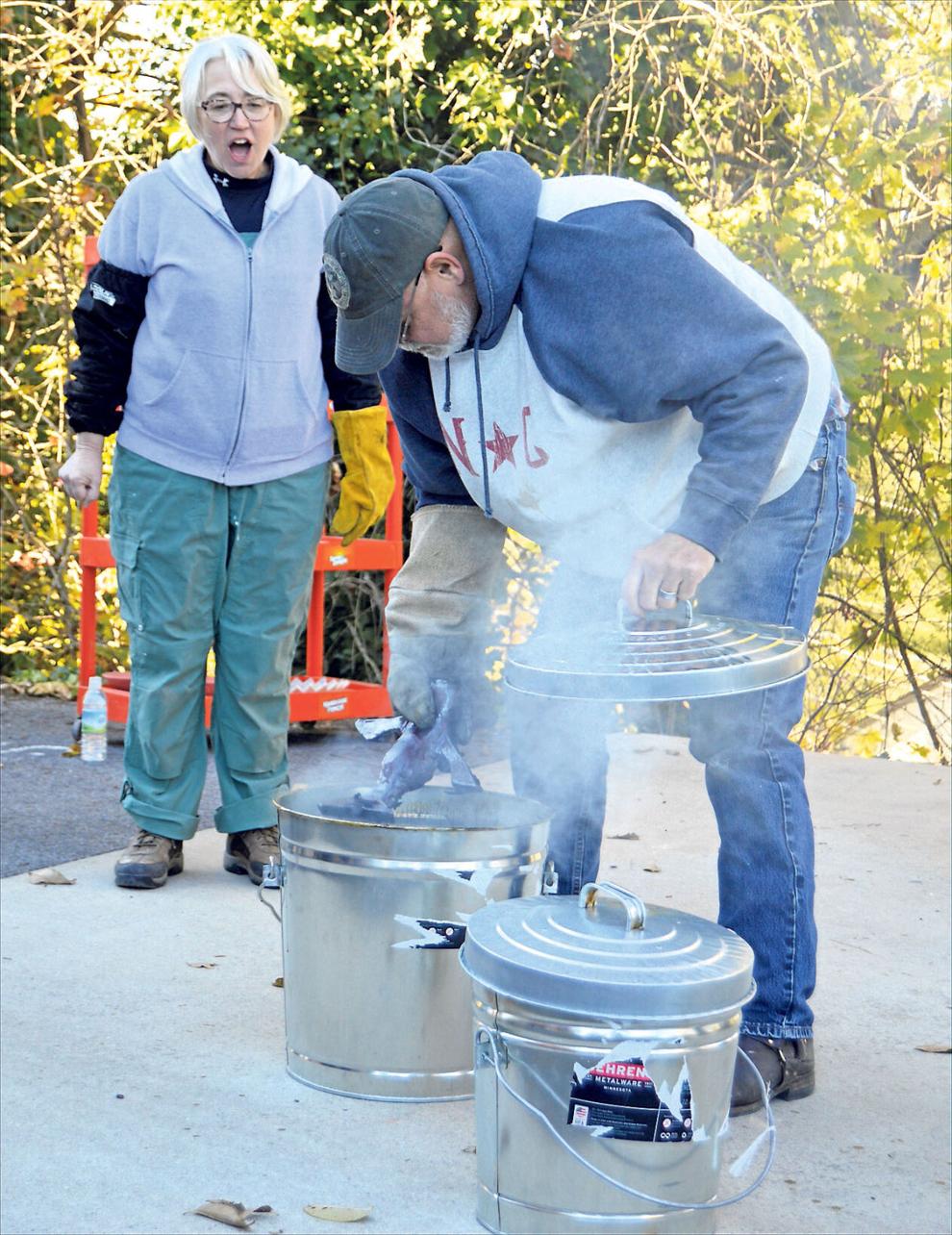 Potters Cheryl Bess, of Wytheville, and Sylvia Musgrove, of Bristol, are leading the pottery program's development.
Schrenker was prepared to send the two women out of state for training in the centuries-old Japanese process of creating Raku pottery. She mentioned that to Powell when he came to the downtown Marion school to repair a kiln. Powell suggested they stay at the Henderson, and he would come there to offer a class.
Earlier this month, he did. Powell not only shared some of the knowledge he's gained in 47 years of creating pottery with Bess and Musgrove but also potters from across the region. He taught them how to create the glaze that gives Raku pieces their distinctive iridescent appearance. He also shared how to use horse hair and feathers for a different finish.
The Students
Powell's students didn't hold back their enthusiasm.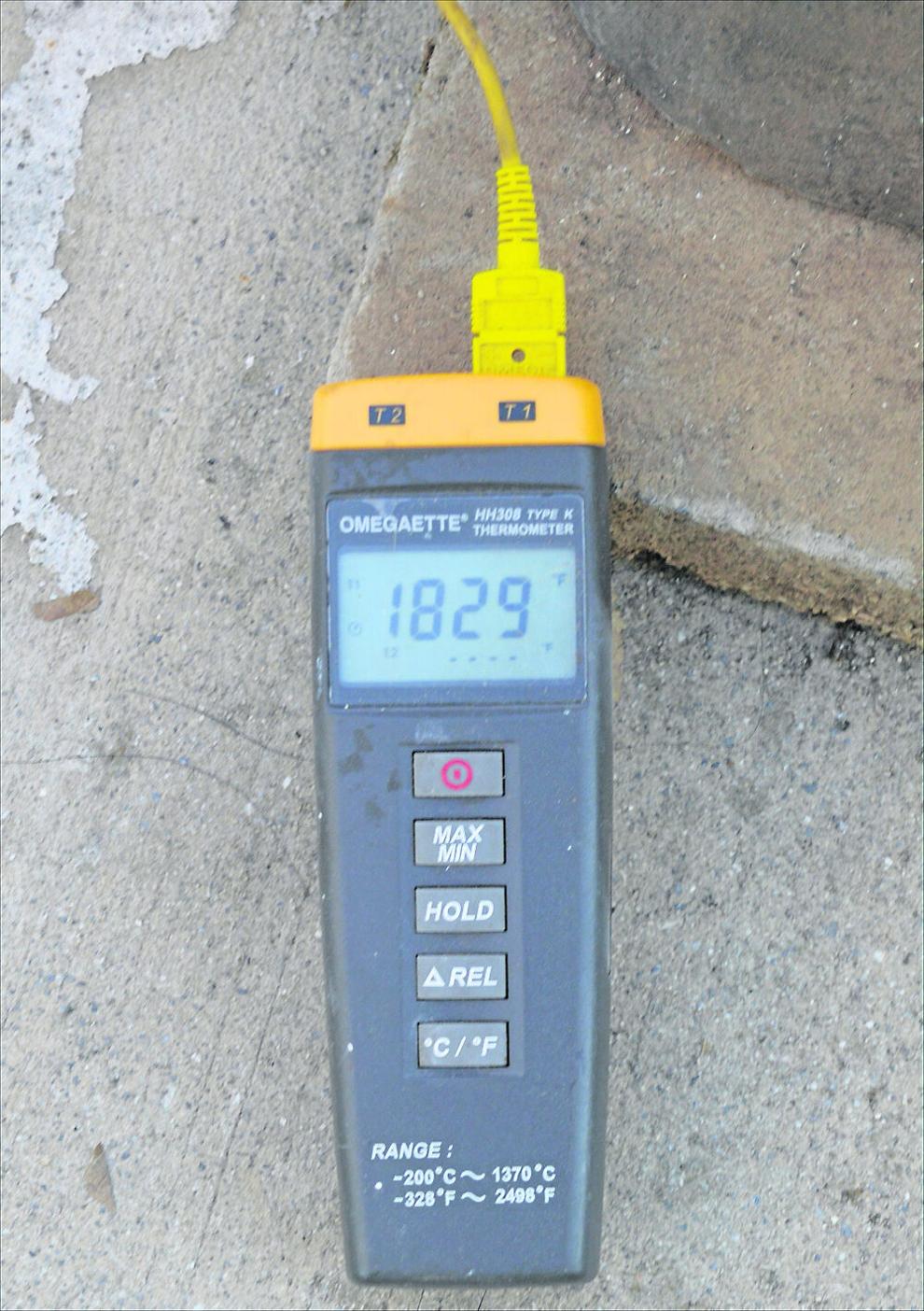 On Saturday afternoon, Bess reflected, "This whole day has made my soul happy."
She was also quick to point out that the benefits extended beyond those in the basement studio.
"Most communities never get this chance," Bess said. "It's been like Christmas all day. He has gifted us."
As she applied glaze to a piece of pottery, Musgrove spoke of excitement about the experience and learning to share the knowledge with others.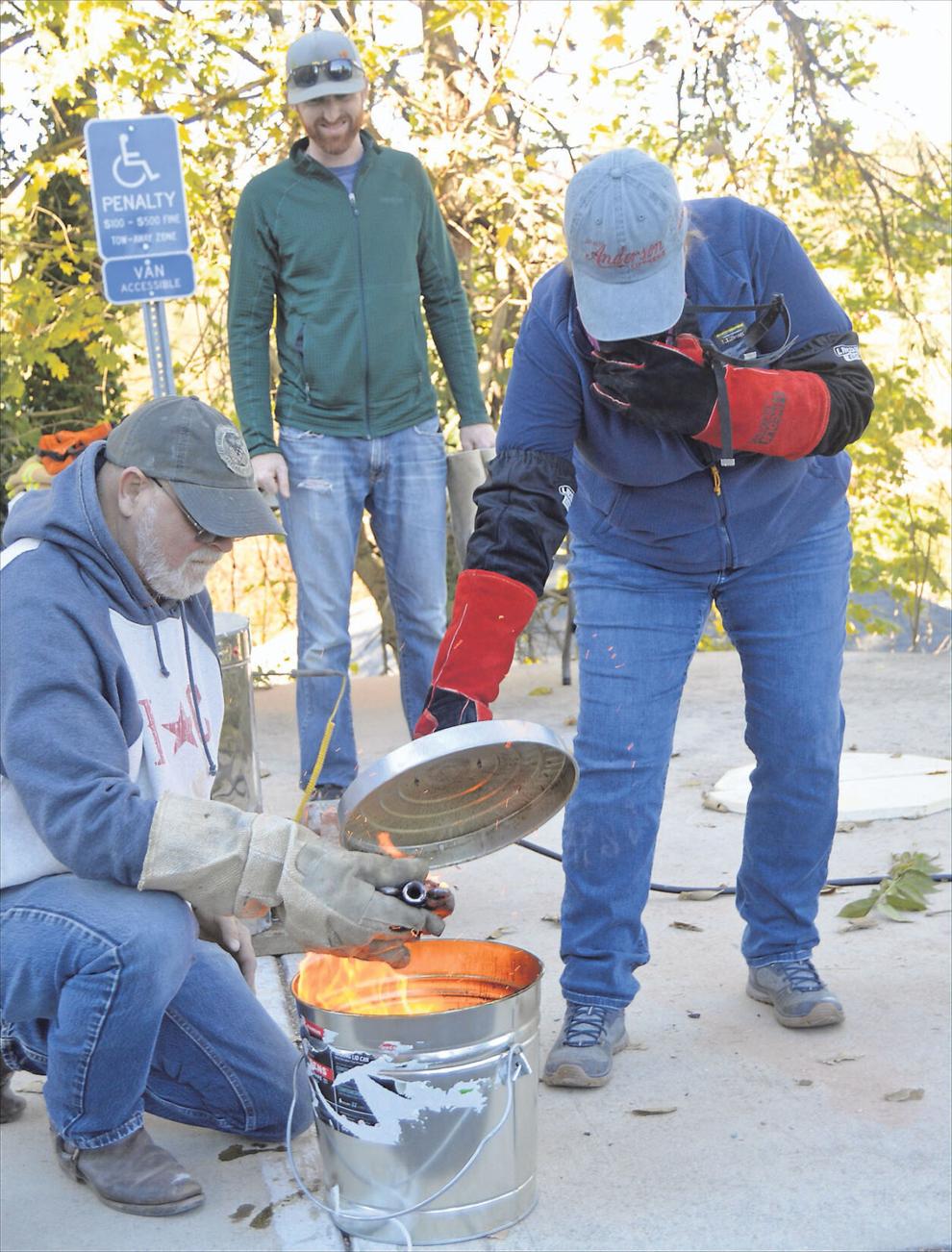 Ryan Cartwright, a second-year physical therapy student at Emory & Henry's School of Health Sciences, created a whale that drew gasps of delight as it was pulled from the fire Sunday afternoon.
The Community
A Minnesota resident, Cartwright learned to throw pottery there but was anxious to expand his knowledge. He called the Raku weekend "a unique opportunity."
In July, Scott Izett moved from Montana to Marion for his work with USGS. He started throwing pottery in college, but until he moved here years had lapsed since he'd been able to enjoy the pursuit.
He now rents studio space at the Henderson and said of the school, it's "exactly what I was looking for."
As she watched people from the town's mayor to interested spectators come and go at Sunday's outdoor kiln firing, Schrenker said, "It's truly been a community event." She loved the enthusiasm that drew so many people in.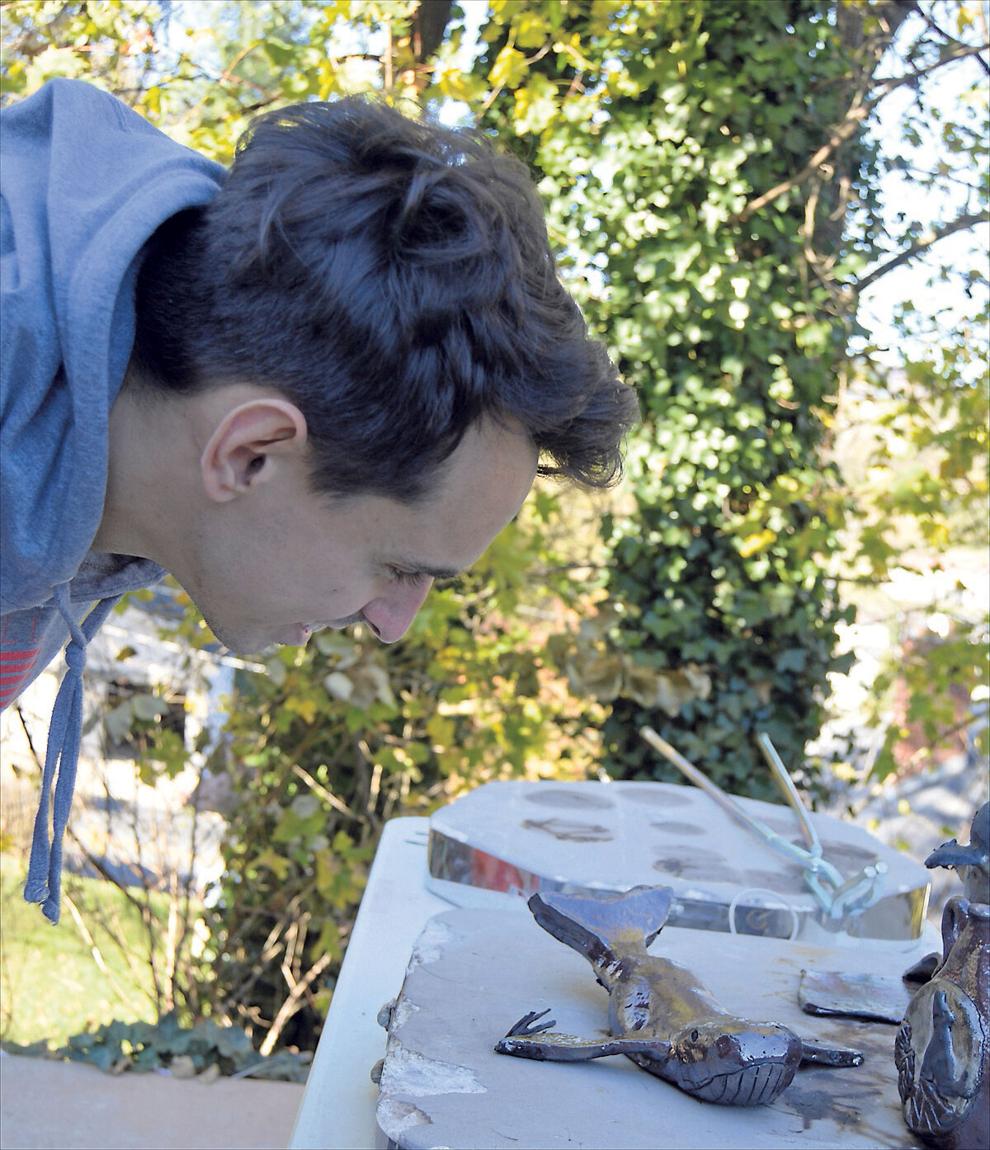 Schrenker is excited to add pottery to the Henderson's offerings that already include a lutherie, a letterpress workshop, painting courses and fiber arts among other programs. Just like the other programs, she said, pottery "will bring in people from all walks of life for a common interest."
In those moments of learning and creating, Schrenker said, "Everything else — all the differences — melts away."
For those people who've always wanted to try throwing pottery, Powell offered advice. "Just try it. … You don't have to excel at everything. Just do it because you want to."
Musgrave added, "There's always more mud."