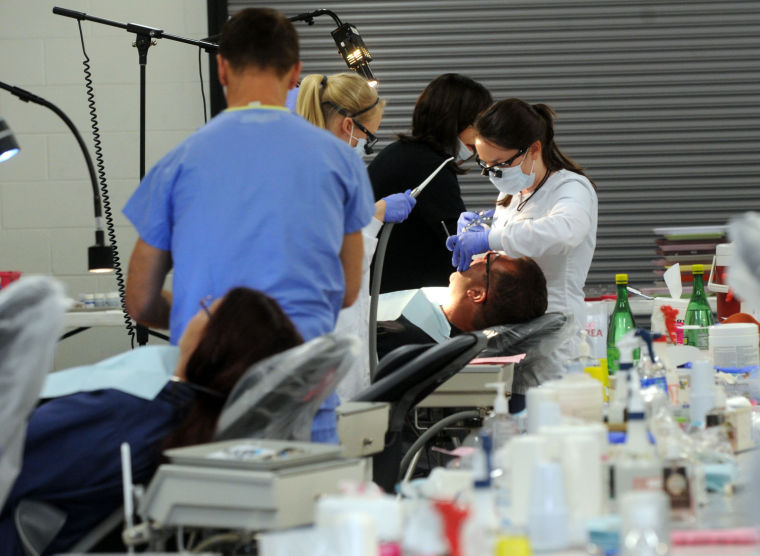 BRISTOL, Tenn. -- Hundreds of people are receiving health care treatment today at Bristol Motor Speedway, as the Tri-Cities Remote Area Medical clinic is under way.
Gates opened before 6 a.m., as people in need of dental, medical and vision care stood in long lines. Dental care is again the greatest need, according to Ron Brewer, director of the Rural American Program that oversees domestic RAM clinics.
"Dental is the big one. About 68 percent of the folks are in need of dental care," Brewer said.
More than 500 people had been registered by mid-morning and the clinic expects to serve between 1,800 and 2,000 before concluding Sunday afternoon, Brewer said.
Look for additional coverage in the weekend editions of the Bristol Herald Courier.