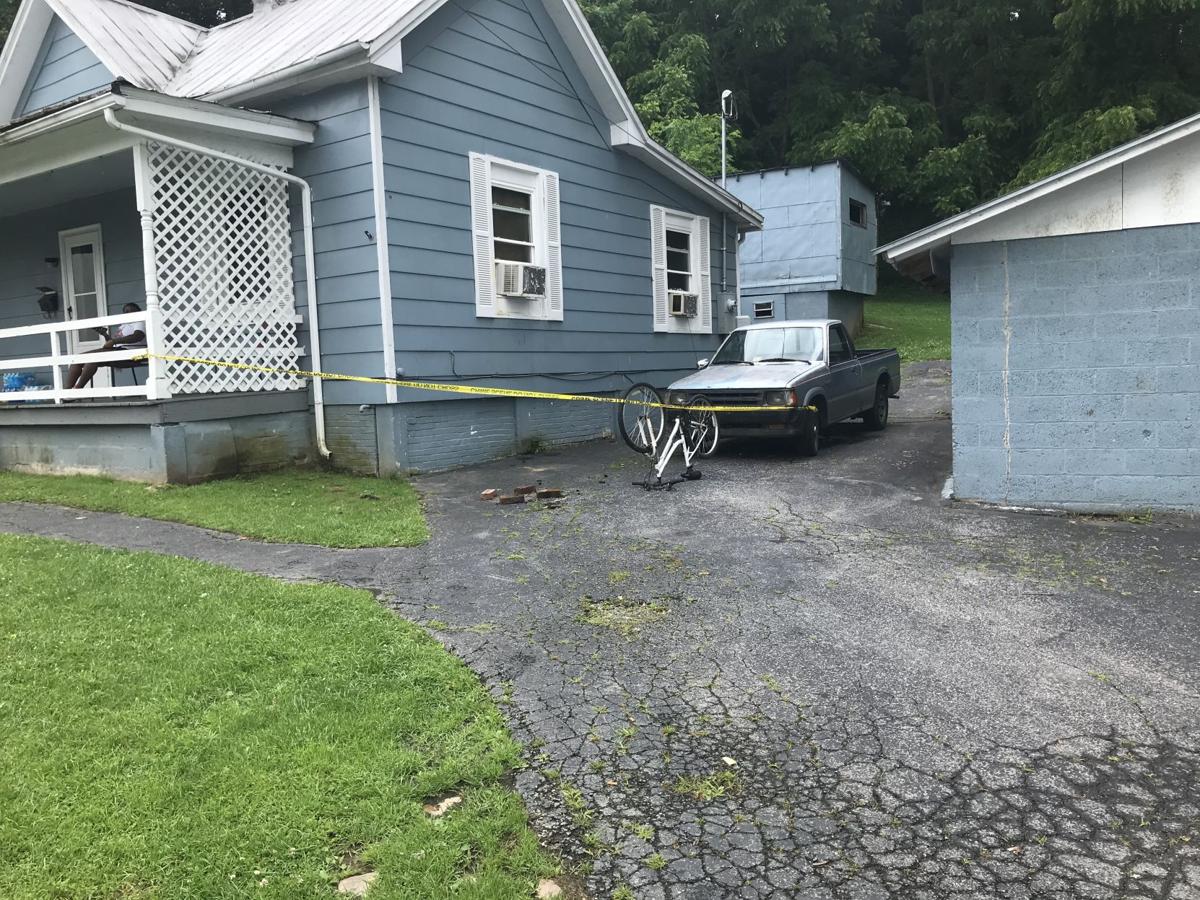 A burning cross in the yard of a Marion family who took part in a Saturday rally supporting the Black Lives Matter movement became the subject of investigation early Sunday morning.
Marion Police Chief John Clair said the joint investigation with the Smyth County Sheriff's Office began around 1 a.m. after the family reported the blaze in a barrel outside their home. Clair said witnesses also reported hearing a loud bang that sounded like a firework.
The Pearl Avenue residence is the home of 17-year-old Travon Brown, who helped organize Saturday's rally protesting racial injustices.
Brown's mother, Bridgette Thomas, said she was walking home from the store that night when she discovered the blaze.
"When I came up the street, it looked like my house was on fire," she said. "It was so scary, my daughter was in there."
Once she got closer to her home, she discovered the cross, fashioned from two large sticks. The barrel belongs to the family, she said, but there had been no fire in it when she left.
Thomas said she was concerned about the blaze being so close to her home, where her 16-year-old daughter was.
"It was scary though and then to find out it was a cross. It made me feel some type of way because it was so close to my house. My house could have caught on fire."
Once on scene, Clair said officers extinguished the fire and discovered the wood that appeared to be in the shape of a cross.
Clair said local police have been canvassing the area and are coordinating with federal authorities due to the nature of the crime.
"The Town of Marion Police Department is absolutely committed to ensuring that people of color in our community are safe," Clair said in a statement. "Our department, along with the Smyth County Sheriff's Office and federal authorities, will conduct a full and thorough investigation."
The burning of crosses was common practice used by the Ku Klux Klan to intimidate people of color in the early- to mid- 1900s. The display is considered one of the most potent symbols of hate, according to the Anti-Defamation League.
While there's been debate about the constitutionality of a ban on such displays, Virginia law prohibits the burning of a cross as a form of intimidation in public spaces or on another person's property. According to the law, doing so is assumed to have been done with the intent to intimidate.
Violation of the law is a class 6 felony, which carries a penalty of up to five years incarceration and up to a $2,500 fine. 
Anyone with information on the incident can contact the Marion Police Department at 276-783-8145.