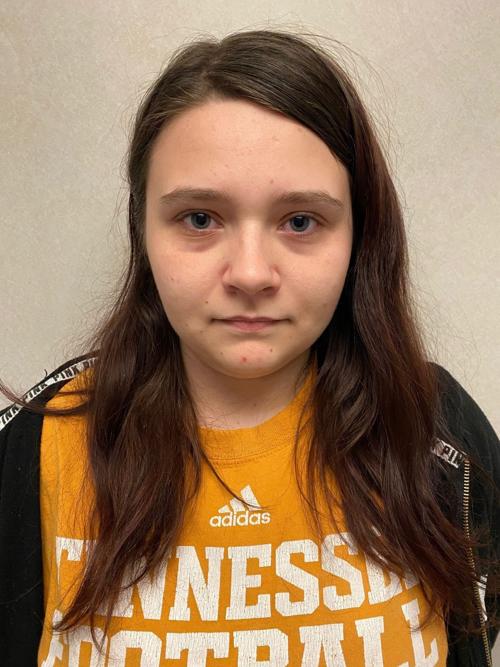 BRISTOL, Tenn.  – The mother of a missing Blountville toddler falsely told investigators earlier this month that 15-month-old Evelyn Mae Boswell was in the child's father's custody, despite the father currently being enlisted out of state in the U.S. Army and not having possession of Evelyn, according to an affidavit filed Tuesday in Bristol General Sessions Court.
On Feb. 18, Detective Tracy Haraz with the Sullivan County Sheriff's Office said she had received a referral from the Department of Children Services that Evelyn Boswell had not been seen since before last Christmas, the document states. Haraz and a CPS case worker contacted mother Megan Boswell, 18, who the affidavit describes as the toddler's "sole legal custodian."
Boswell told the officials that Evelyn was with the child's father, Ethan Perry, and that she was supposed to meet him at an Ingles parking lot in Colonial Heights to exchange custody.
"After further investigation, detectives determined that Ethan Perry is actively enlisted in the United States Army and is presently stationed at Fort Polk, Louisiana and did not have possession of Evelyn," Haraz writes in the affidavit.
"Through investigation, it was determined that Megan Boswell made the false statement to law enforcement in response to a legitimate inquiry by Law Enforcement concerning a material fact about an offense or with the intent to hinder Law Enforcement from locating Evelyn Boswell," the affidavit states.
Authorities have charged Megan Boswell with filing a false report. She was arrested Tuesday and taken to the Sullivan County jail on $25,000 bond.
She was arraigned in Bristol court this morning and appeared via video from the jail. Her next court date is set for March 2, according to court records.
The Sullivan County Sheriff's Office is set to hold a news briefing later today at 1:30 p.m. about Boswell's arrest. The Bristol Herald Courier will live stream the briefing from Blountville on its Facebook page at: https://www.facebook.com/heraldcourierdotcom.
Anyone with information about Evelyn's whereabouts is asked to call 1-800-TBI-FIND.
Get local news delivered to your inbox!
Subscribe to our Daily Headlines newsletter.