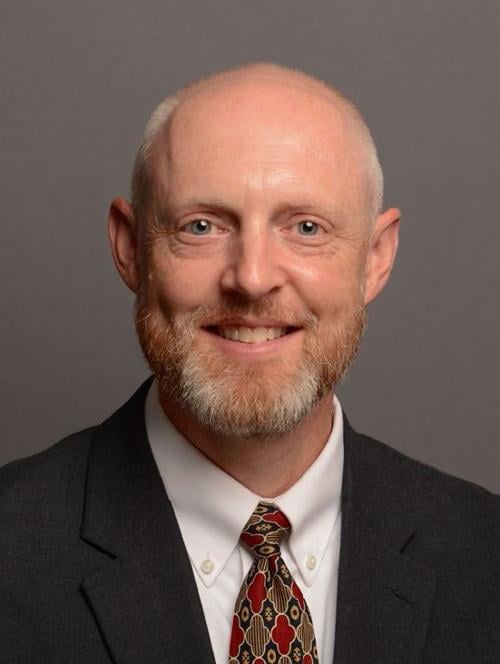 The provost of Texas State Technical College in Waco has been named as the next president of Virginia Highlands Community College.  
Adam C. Hutchison will assume the position at the start of 2020, according to a news release issued Tuesday.
"Adam Hutchison is an impressive and seasoned higher education leader," Glenn DuBois, chancellor of Virginia's Community Colleges, said in the release. "He has a remarkable record of establishing and sustaining successful workforce development programs – the kind of programs that are a growing demand in the college's service region, and across Virginia. This is an exciting time for Virginia Highlands. Given the college's impressive faculty and staff, I look forward to seeing what the college achieves under Adam's leadership."
Hutchison currently works as the provost of TSTC Waco and has 20 years of higher education experience with previous jobs at the TSTC System Office, TSTC Waco and TSTC in Harlingen, Texas, according to the release.
He holds an associate and bachelor's degree from Bob Jones University in Greenville, South Carolina, a master's degree from Liberty University in Lynchburg and a doctorate from Old Dominion University in Norfolk.
"I'm honored and humbled to have the opportunity to serve the students, faculty, and staff at Virginia Highlands Community College and to be a part of the VCCS," Hutchison said. "For more than 50 years, Virginia Highlands has met the needs of the region with quality and comprehensive education programs, and through its partnerships with schools, universities, and businesses, VHCC offers a bright future for all area residents."
About 70 people applied for VHCC's presidency.
As the college's seventh president, Hutchison succeeds Charlie White, who has served as interim president for nearly a year.
Get local news delivered to your inbox!
Subscribe to our Daily Headlines newsletter.