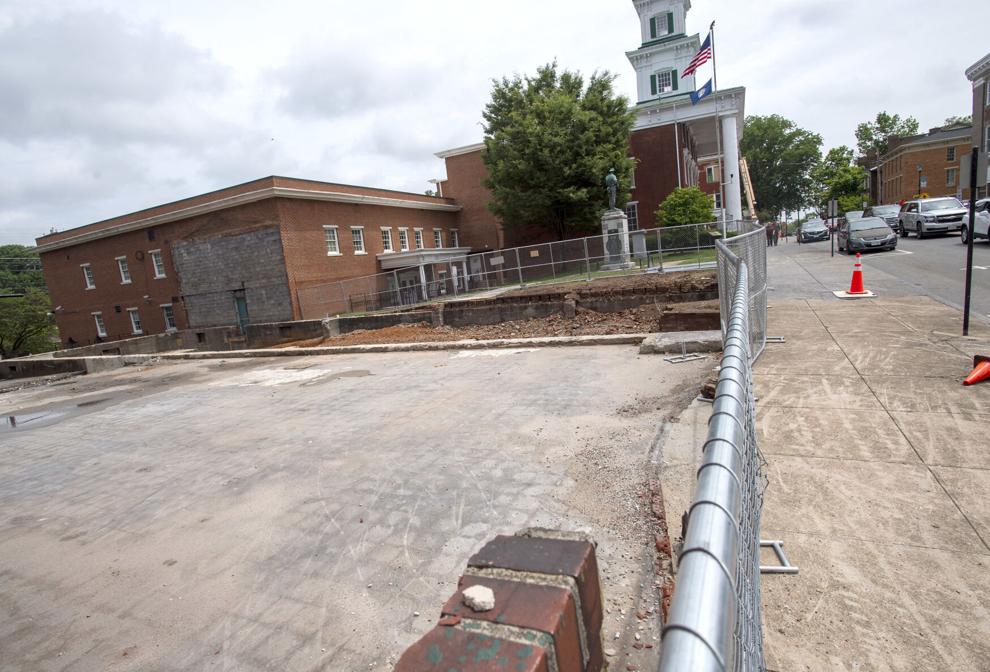 ABINGDON, Va. — Burwil Construction has won a contract for design and engineering of the reconstruction and expansion of the historic Washington County Courthouse in Abingdon.
Burwil's contract is worth $1.14 million, said Washington County Board of Supervisors Chairman Dwayne Ball.
"… We're basically paying for architecture and engineers to draw this up and design it," he said.
An artist's rendering of what the courthouse could look like was officially released last week, showing the completed complex, as submitted by Burwil, based in Bristol, Tennessee.
Awarding this bid begins a new chapter in a long-standing struggle for space and security atop Courthouse Hill.
"It's been a long time, maybe nine years," said Supervisor Randy Pennington, who made the motion at Tuesday's Board of Supervisors meeting to award the contract.
Beyond the Kmart
It's been about nine years since county officials began searching for answers from court officials, who said the aging courthouse complex was too small, had a confusing layout, was not universally accessible and could not be properly secured.
Two years ago, county and town officials squabbled over whether the courthouse could move to an empty Kmart building just off Interstate 81. For months, the supervisors — including Pennington — campaigned for the new site.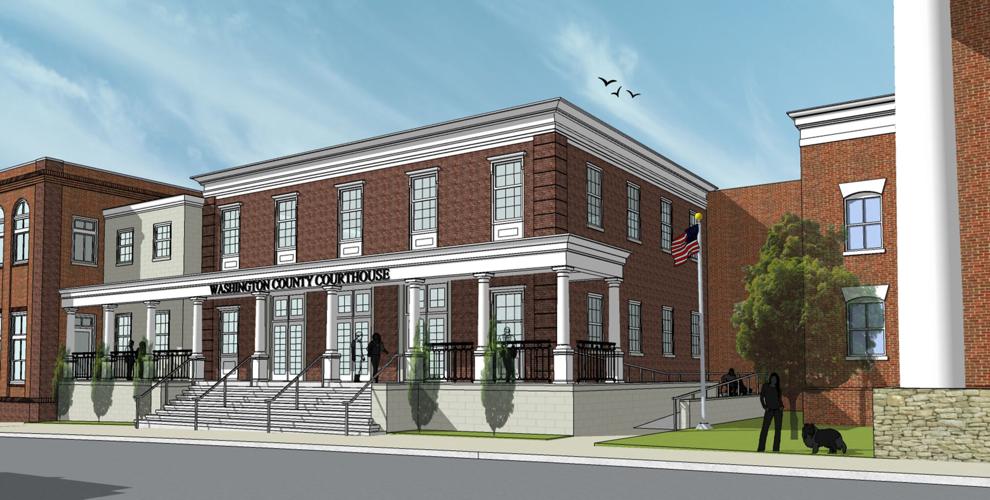 Such a move prompted jokes among citizens about Abingdon's possible "Kmart Courthouse" and elicited a thumbs-down from every attorney who belonged to the Washington County Bar Association.
Still, that building was deemed by county leaders to have just enough space and parking to make a perfect fit.
In the end, the public voted down that location by a 2-1 margin in the November 2019 election.
That left supervisors back at home base — where court functions have been since 1779.
Regrouping, the county's courthouse committee is now moving forward, following guidelines set by state officials to provide more space and security.
"We're still listening to Virginia Supreme Court recommendations," said Supervisor Mike Rush, who seconded Pennington's motion to award the contract last week.
"Ultimately, the court is going to get what the court needs from the county," Rush said. "And that's in terms of aesthetics, the functionality of the renovation and, of course, it's going to respect the historic district of Abingdon."
'Real plan'
In recent days, demolition crews tore down part of what had been used for court functions — the Elliott Building on Main Street.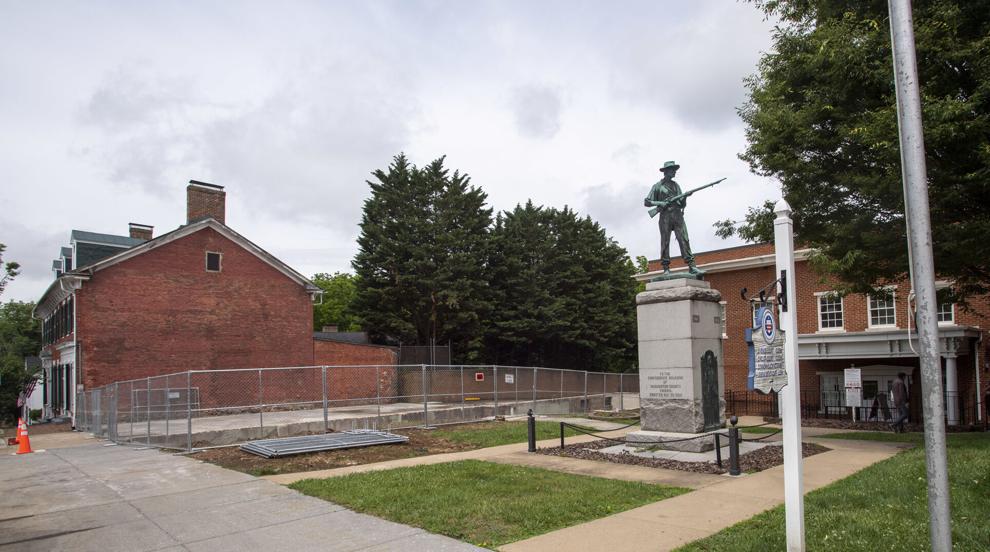 Flattening that brick structure paves the way for future construction, said County Administrator Jason Berry. He expects construction of the courthouse to begin "in late spring to early summer of 2022."
Still, that will require another contract, Ball said.
"The building construction contract will probably not come up until January or February of 2022."
In all, design and construction is slated to cost as much as — but not more than — $19 million, Berry said.
"We've got our financing, and it's in place," said Ball. "We're moving forward."
Preliminary sketches and brick samples by Burwil Construction officials have also been given a favorable review by the Abingdon Historic Preservation Review Board, Ball said.
In response to the sketches released this past week, Pennington said, "I think we have a real plan."
On the drawing board
The new sketch design virtually eliminates the front lawn of the courthouse at the existing entrance on Main Street, Berry said.
"There's going to be very little green space left," Berry said. "This building will be all the way out to Main Street."
And, in the back, Berry said, "We're going to take it all the way back to Plumb Alley."
Although joined, the courthouse complex will be reconstructed so that it looks like three different buildings to mesh with surrounding structures, Berry said.
"It's going to fit in with the architecture of the historic district," he promised.
"We have to work with the town to get approval for the façade," Berry added. "We have to have the inside operational for the court and the clerk. We're trying to maximize every square foot."