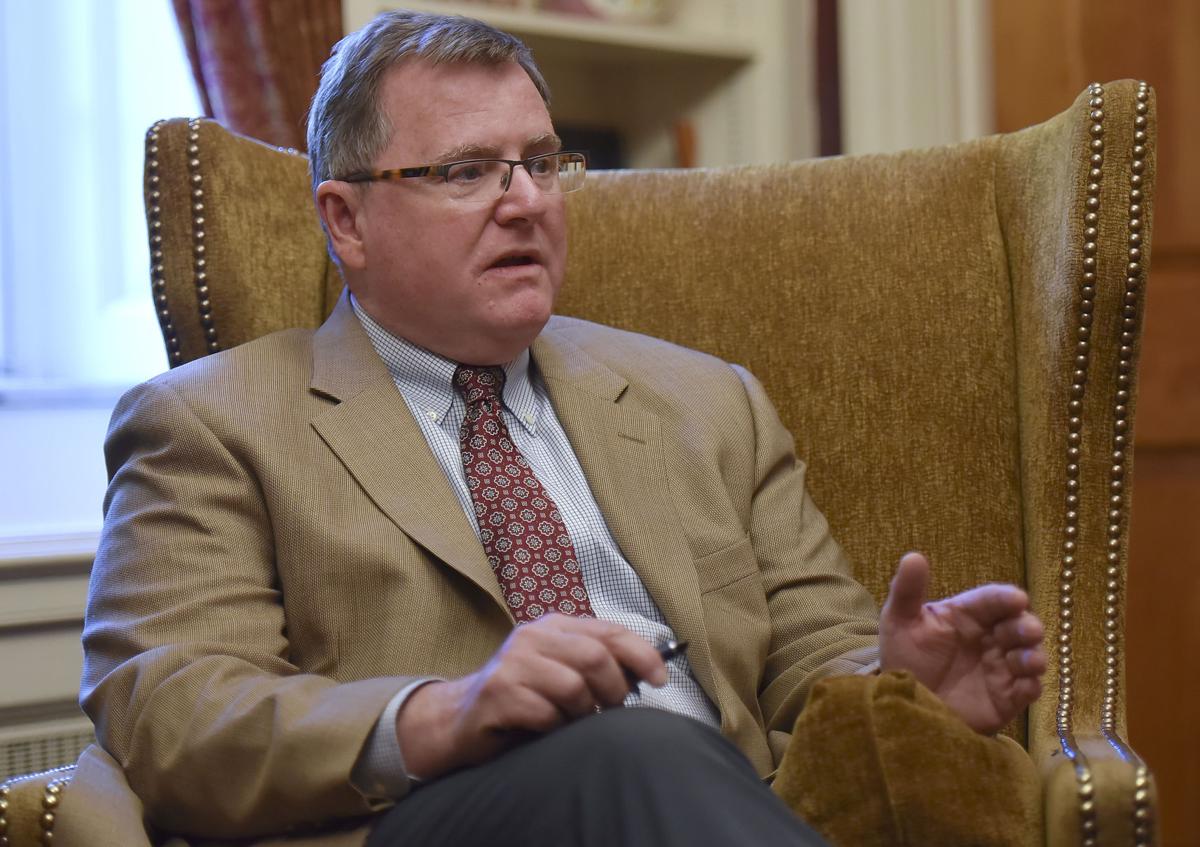 BRISTOL, Tenn. — Facing declining enrollment and searching for ways to cut costs, King University will eliminate more than a dozen jobs, including full-time faculty, the school announced Friday.
The decision to eliminate faculty and staff positions stems from the private university's desire to maintain a student-to-faculty ratio that offers ample opportunity for student interaction while also preserving an affordable tuition and fee schedule.
In all, nine full-time faculty at the Bristol campus have been notified of their dismissal, while two full-time faculty members at the Knoxville campus have also been notified, according to King University President Alexander Whitaker. Fewer than nine staff members will also be without a job next year.
"We have worked hard in recent months to find cost-saving efficiencies that would reduce that number," Whitaker said Friday in an exclusive interview with the Bristol Herald Courier. "This is not a question of King staying afloat — this is what a responsible school must do to remain financially responsible."
Whitaker declined to comment on what faculty and staff positions would be cut but said they did notify those impacted at least two months in advance of the required notification timeline.
"Those impacted were notified that their contracts would not be renewed," Whitaker said. "We did this well ahead of when we do our contract renewals for the following year because we wanted those impacted to have the extra time to plan for their futures and get into the job market."
The shortfall, university officials said, is largely due to a drop in total enrollment, which has declined from 2,800 in 2016-17 to 2,100 in 2017-18.
"This is about us being responsible," Whitaker said. "We have seen enrollment decrease at community colleges, which feed into King. We've seen the economy affecting the number of people going into graduate and professional degrees as well. We have to be as flexible as the market is."
The announcement comes just seven months after the Tennessee Board of Nursing suspended the university's ability to accept new nursing students until more of them can pass the National Council Licensure Examination.
"We must reaffirm our commitment to rigorous academics," Whitaker said. "We've seen some areas that need attention, such as our nursing program, and we are addressing those issues."
The challenges at King are not unique. Many colleges across the region and nation have had to make cuts and changes in a competitive higher-education environment with a smaller pool of high school graduates.
"This means that we have to be inventive and creative," Whitaker said. "We have to be responsive to what people want in a school like King. We're also looking at areas where we can be more responsive to the market and provide that King education."
In addition to the layoffs, the university is also planning on leaving several current vacant positions unfilled and will also work to identify other ways to save money across the entire university model.
Whitaker openly admitted it was a sense of loss for those impacted faculty members.
"If I were one of the faculty members who were told their contract wasn't being renewed, I would think that nine [positions] would be a very big number indeed," Whitaker said. "It would be very painful, and it would hurt."
Be the first to know
Get local news delivered to your inbox!