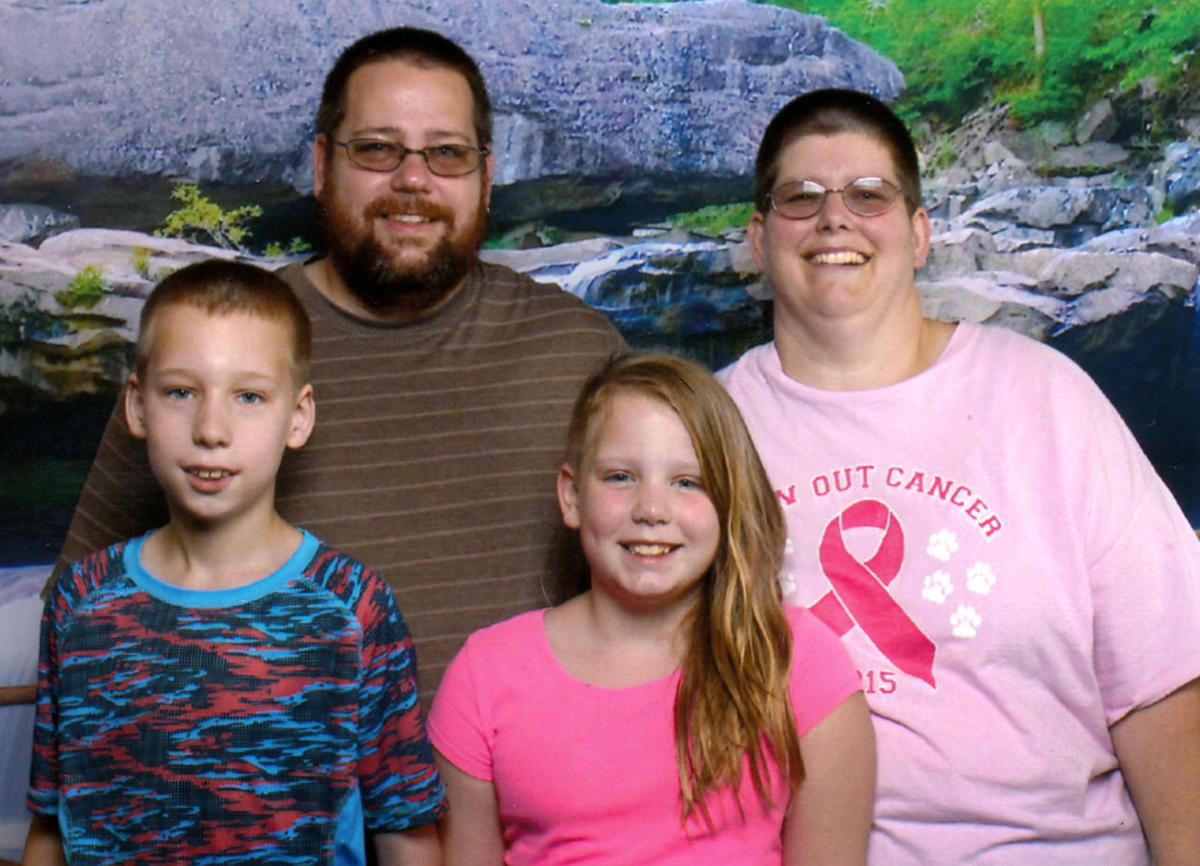 BRISTOL, Va. — The hearts and home of a city family were shattered in the wee hours Thursday when a gunshot killed a mother of two who was on her way to work.
Jennifer Rooney, 44, a carrier for the Bristol Herald Courier, was driving her sports utility vehicle on Volunteer Parkway en route to pick up papers for delivery shortly after 2 a.m. when a shooter opened fire. She was shot in the back of the head. Four others were wounded.
"Everything was good about Jennifer," Rooney's husband, David, said from their home just hours after learning of her death. "She was a wonderful mother and wonderful wife. She was a big-hearted person who gave 110 percent to everyone — especially the children. Whether it was school or the martial arts they are involved in — she was always there for them."
Rooney left behind Chauncey, 12, and Grace, who recently turned 10.
"I don't think she had an enemy in her life," David Rooney said of his wife. "She was the type of person that could have a disagreement with someone and 10 minutes later turn around and help them, and that rubbed off on everybody who she came in contact with."
Last month, the family traveled to Pigeon Forge, Tennessee, for a karate tournament. Jennifer Rooney turned the trip into a family vacation that included a stop at the Bush's Visitor Center in Dandridge, Tennessee, home of a museum devoted to Bush Brothers & Company, makers of canned baked beans.
"We took a picture with Duke, the Bush's Bean dog," David Rooney said. "It's the last family picture we have. We have so many good memories. That's just who she was, big-hearted and loving. The children were her whole life."
He was awakened around 4:15 a.m. by a phone call from police. Officers were at the door, police advised.
"My first thought was that Jennifer had an accident," he said. "That's when they told me she had been involved in a shooter situation and was at the hospital in critical condition … and I needed to get there as soon as possible."
By the time David Rooney arrived at Bristol Regional Medical Center, his wife was dead.
"When she arrived at the hospital, she was breathing but unresponsive," David Rooney said, weeping. "Her heart had stopped and they couldn't revive her."
The suddenly widowed father had to tell their children the unimaginable.
"I did the best I could," he said. "The only thing I could think to tell them was that their mommy wasn't coming home. Grace is kind of taking it in spells. She cries off and on, but she's trying to keep her mind off of it. My son tends to bottle up his emotions, so, at this point, he's handling it like it's just another day. It will hit him eventually, and we'll be here for him when it does."
Rooney said he is also struggling to face it.
"It doesn't seem real at this point," he said. "If I hadn't had seen it with my own eyes, I wouldn't believe it myself. In a small town like Bristol, you don't expect things like this to happen. This is a small community. Everybody knows and likes everybody in our neighborhood. You just don't expect things of this magnitude to happen here."
Stryker Martial Arts Academy, in Bristol, Virginia, held a prayer vigil Thursday evening. The family regularly took classes there over the past two years.
"They were there about every day," said Stryker owner Chris Massie, who learned about Jennifer Rooney's death in a phone call.
"Our hearts and prayers go out to the family during this tragic time. It's heartbreaking."
Rooney's two children participated in several classes and she attended a cardio kickboxing class. Massie remembered her laugh echoing through the building.
"She was a great mother," he said.
Investigators sent Jennifer Rooney's body to Johnson City, Tennessee, for an autopsy. The family will make funeral arrangements after police release her body, David Rooney said.
"Everyone that I've contacted today, our old friends from school and co-workers, the first words out of their mouths are, 'No, no, no. Not Jennifer," he said. "Something like this couldn't happen to Jennifer."
Staff writer Robert Sorrell contributed to this report.