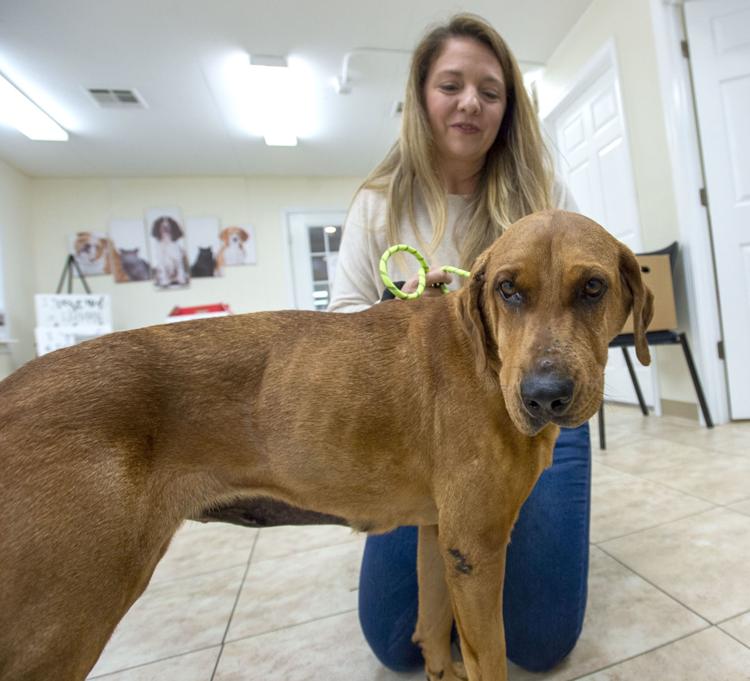 BLOUNTVILLE, Tenn. — Animal Shelter of Sullivan County Executive Director Cindy Holmes is seeing an uptick in injured hound dogs being brought to the shelter now that hunting season is underway, and programs to help community animals are in full swing.
Hounds running at large are being found by residents and animal control, Holmes said. She advocated for better treatment of "working dogs" in a recent interview with the Bristol Herald Courier. Some that come in are suffering because of "utter neglect," she said.
"There should be laws that protect working animals — that they have rules that you can't hunt them when they're injured to the point that they need surgery," Holmes said. "These animals are being bred and used in a working capacity, and there's no oversight or regulation."
Garnet, a female coonhound, and Admiral, a male hound mix, are up for adoption after receiving medical care. Both are 5 years old and came in with untreated injuries.
Hounds that come to the shelter typically have torn-up faces, ear and skin infections, scarring and long toenails, Holmes said.
"I'm not anti-hunting by any stretch of the imagination," she said. "I'm not anti-working dog breeds, but there does need to be a call for humane treatment of these animals, and when you do have a working animal, you need to make sure that they're getting the utmost care."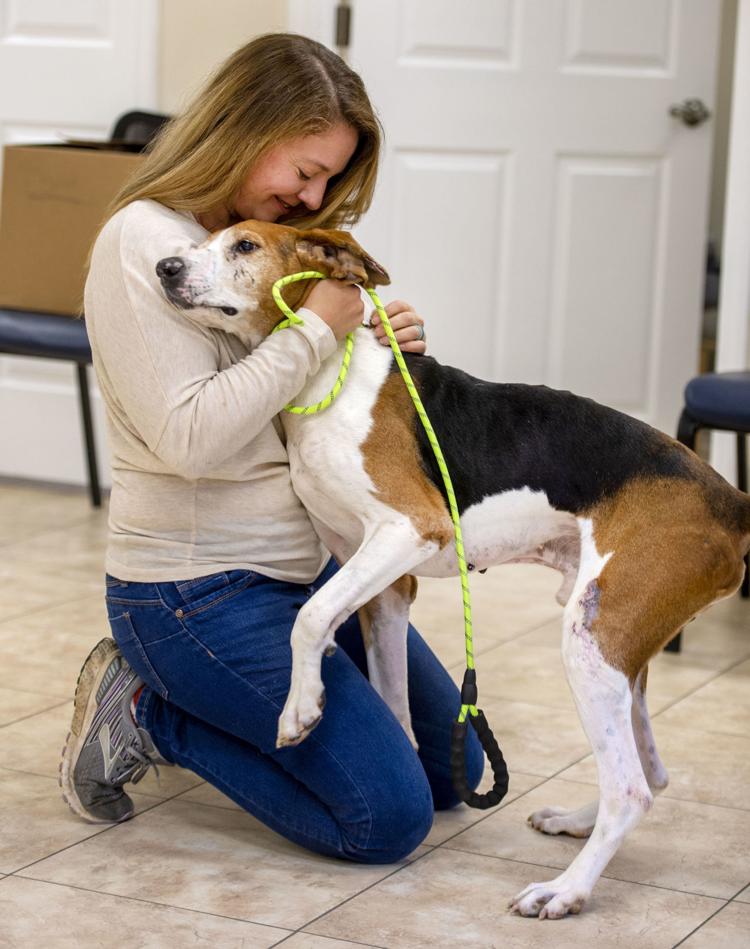 Another community issue Holmes and her staff are looking to address is managing the county's ever-growing population of feral or "community" cats. Right now, there are thousands, and the best way to manage it is to humanely trap them then spay, neuter, vaccinate and release them, Holmes said.
Help from anyone that is willing will make the program more successful, she said. Those interested can apply for 30-day vouchers through the shelter. Each voucher is good for one spay or neuter operation at Bristol Humane Society Margaret B. Mitchell Spay/Neuter Clinic in Bristol, Virginia. There is no limit on the number of vouchers that can be given to each person because the goal is to get as many animals spayed or neutered as possible, Holmes said.
On average, 40 vouchers are issued every month, and each is valued at $50 to $55.
"We're really looking to the community to help with funding with that because that's coming out of our budget," Holmes said. "You spay one, you keep yourself from spaying seven on the other end, and that's the whole idea."
She added that she's talking to organizations in the region about a collaborative effort to bring the University of Tennessee College of Veterinary Medicine's mobile spay and neuter clinic to the shelter for a roundup of spay and neuter operations to save money. The shelter has cleaned up colonies and is continuing cleanup efforts in other areas by collaborating with Neonatal Kitten Rescue, a local nonprofit organization.
"It's really best if we can get into these colonies, spay and neuter, get them a rabies vaccination, re-release them so they're taking up that resource that has them there to begin with, and let them live out their life cycles in the environment because that's what they're comfortable in," Holmes said.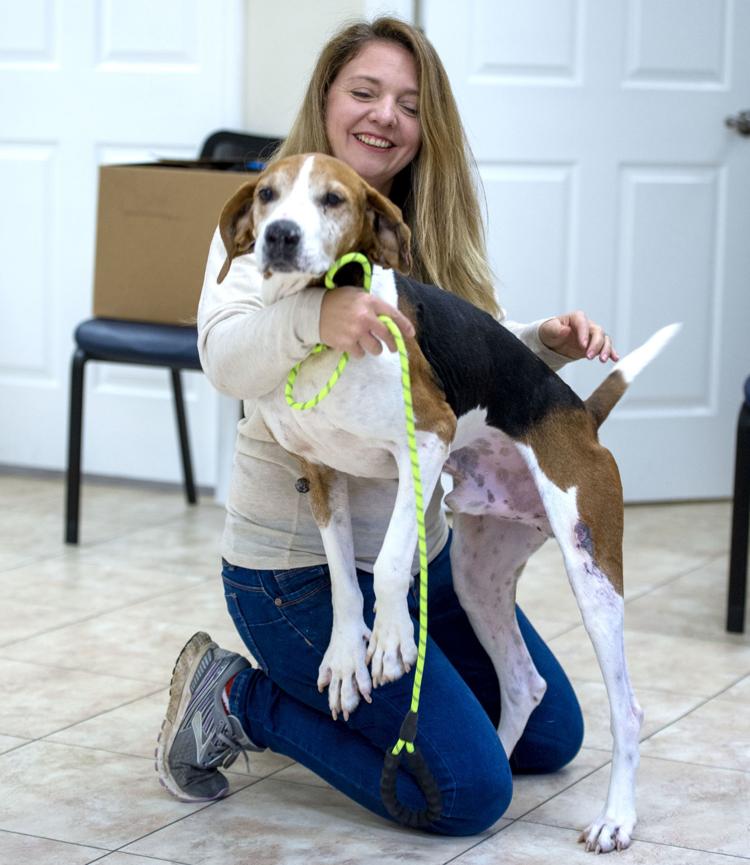 Appalachia: Mission Pawsible [AMP], a local nonprofit organization, is also building insulated feral cat houses to leave in colonies. Live traps can be rented from the shelter with a $50 refundable deposit.
Popular places for community cats are underneath buildings and in trailer parks because of the warmth, as well as wooded areas, Holmes said.
"It's a pretty perfect region for a cat to live outside, which is why the population has boomed like it has, which is why we're trying to get ahead of it," she said. "There's no way to shelter your way out of this. We talk a lot about other areas that are trapping and euthanizing versus doing the TNVR [Trap, Neuter, Vet, Release] and how they're really not making any headway."
Public vaccine clinics are also being held monthly at the shelter for animals. During the first one on Oct. 2, 108 cats and dogs were vaccinated, 22 were dewormed, 20 were treated for fleas, and 30 were microchipped. During the Nov. 21 clinic, 151 cats and dogs were vaccinated, 25 were dewormed, 68 were treated for fleas, and 25 were microchipped.
About 75% of the animals that received treatment were dogs, according to Ericka Gamble, a shelter employee and co-founder of AMP.
"I'm extremely proud of the direction the shelter is going and the outreach programs to help the community pets," Gamble said.