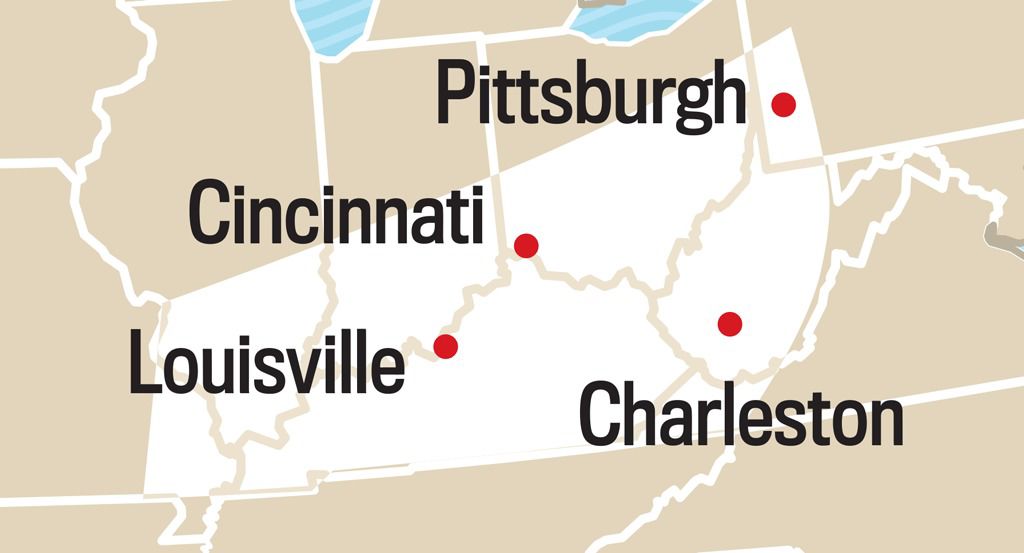 BRISTOL, Va. — Sitting at the top of the Old Farmer's Almanac's long-range weather forecast for Jan. 1-11 in the Ohio Valley region are seven words that have proved to be prophetic.
"Snow showers, very cold, showers, quite mild."
The words describe the weather the Mountain Empire has experienced in the first week of 2018, when the region seesawed between single-digit temperatures, ice and then springlike temperatures around 70 degrees.
How accurate is the long-range forecast of the Old Farmer's Almanac? If it is accurate, when should we expect a big blast of winter weather?
The Almanac's long-term predictions are made 18 months in advance, according to the Old Farmer's Almanac website. That would mean that the forecast that seemingly nailed last week's weather was written in July 2016. The Almanac claims an 80 percent accuracy rate, according to Sarah Perreault, senior editor.
"We work alongside a meteorologist to determine weather patterns," Perreault said. "Last year, we were slightly above average in our predictions."
The Almanac issues forecasts for large geographical areas. The region containing Bristol and surrounding areas is known as the Ohio Valley region and includes Illinois, Indiana, Kentucky, Missouri, Ohio, Pennsylvania, Virginia and West Virginia.
"Our regions have been in place for a long time," Perreault said. "The regions are based on the climatological movement of weather systems."
Some methods used by the Old Farmer's Almanac date back to 1792, according to its website. Almanac founder Robert Thomas thought sun spots influenced weather on earth, and the Old Farmer'sAlmanac still studies sun spots as part of its forecasting model.
"We are always trying to be as informative as possible," Perreault said. "However, we do say that everything we do is useful information with a pleasant degree of humor."
Being as accurate as these almanacs claim to be is beyond current forecasting capabilities, according to Andrew Molton, meteorologist with the National Weather Service office in Morristown, Tennessee. Meteorologists do not have models that can correctly predict weather so far in advance.
"We are getting much better at predicting forecasts," Molton said. "However, when model differences come into play, that does have an impact on the forecast and what it will do on a particular day."
But modern meteorology has a number of skeptics, and Molton said that almanac forecasting might comfort people planning vacations or weddings. But he stressed that almanacs were never meant to compete with modern meteorology.
"There is no way of actually predicting the weather," Molton said. "Anything that is more than two weeks out can change rapidly. The best way to figure out and get an idea of what the weather might look like in advance is to look at the average temperatures. We collect that data for a reason and have more than 100 years' worth of data to back it up."
Predicting climate trends is in no way similar to forecasts predicted by the NWS or the forecasts you'd expect to see on the evening news, according to Morton.
"The hardest part of forecasting is trying to figure out what Mother Nature already knows is going to happen," Morton said. "We have no way of telling, and our best tools when it comes to forecasting are computer models — and the weather forecast is always changing. It's our job to fine-tune what we think is going to happen — sometimes it's right and sometimes it's not."
So when will we see snow again in the Mountain Empire? Morton said the NWS in Morristown can't say.
If the Old Farmer's Almanac is right, though, Twin City residents would be wise to start planning for snow around Feb. 1 through 6, when it is calling for "snow, then flurries, cold."
Be the first to know
Get local news delivered to your inbox!