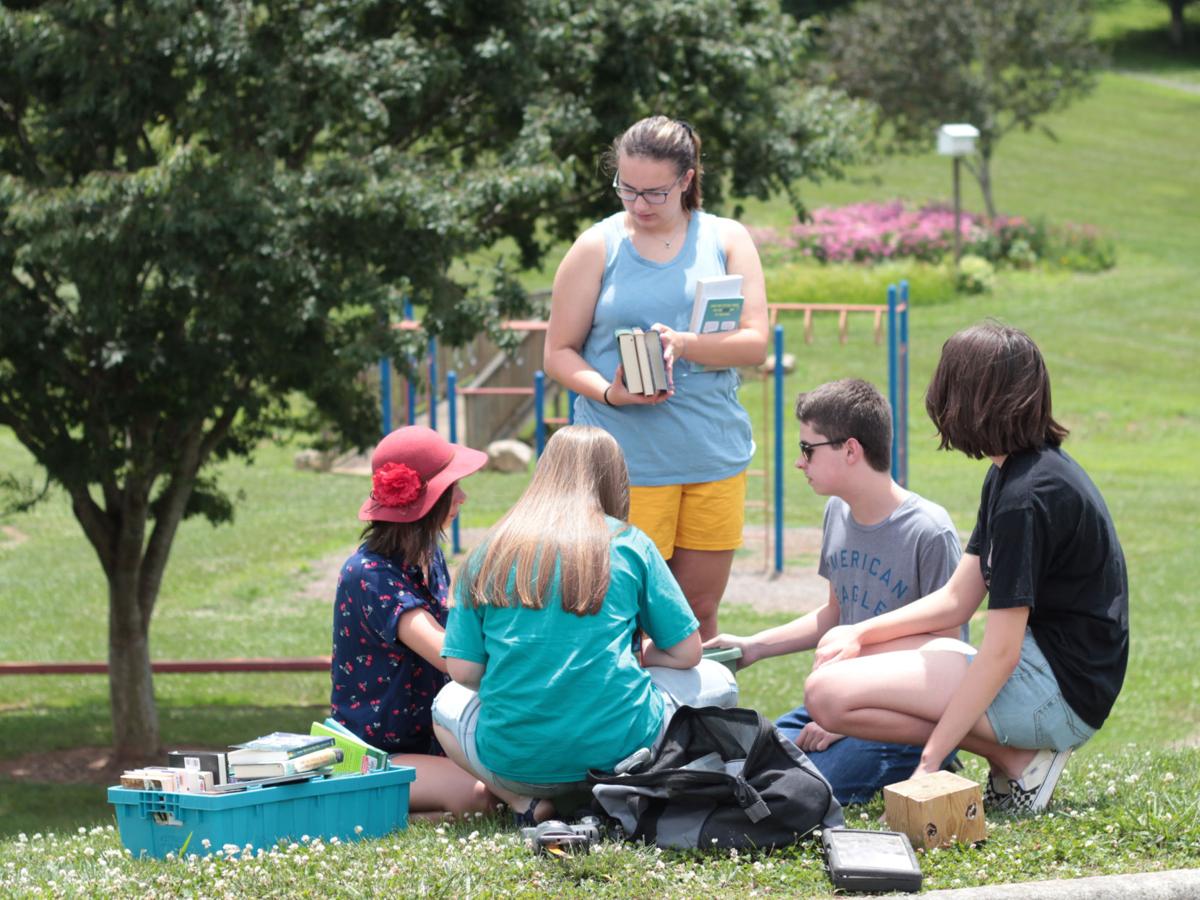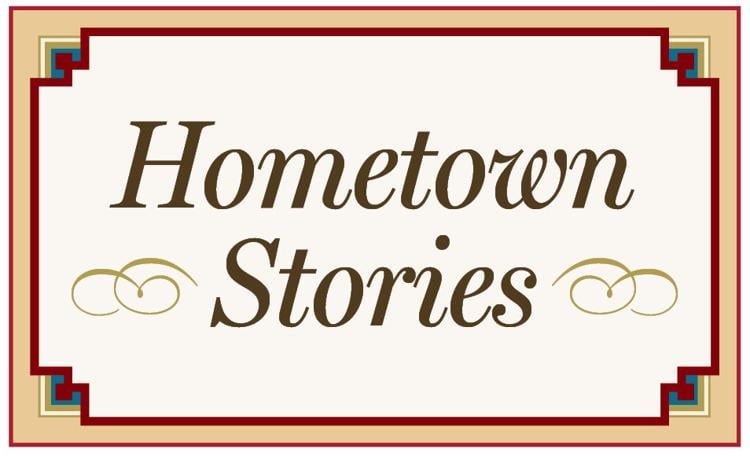 ABINGDON, Va. — A group of Abingdon High School students is throwing the book at a local park.
Or more appropriately, throwing the books. Lots of them.
Five rising sophomores banded together last year and developed a plan to create a Little Free Library for the Abingdon community. Calliope Koesters, Kiera Porter, Natalie Carter, Nicholas Maggard and Zoe Martin have been working on the project since last fall.
Kiera, 15, suggested the idea to the group after her mother mentioned how Little Free Libraries work. The libraries are small, outdoor boxes located throughout communities worldwide. The boxes contain donated books, which anyone can borrow at any time.
"The idea is to take a book and leave a book," said Calliope, 15. "There are books for all ages. They are mostly elementary, middle and high school books, but there are also some Pre-K books and adult books. Hopefully, anyone who takes a book will leave a different book that they donate themselves to try to engage more audiences and help younger kids learn how to read. Or they can return the same book they borrowed."
The town of Abingdon currently has several Little Free Library locations — the new library is in Munchkin Park. The park has a playground, picnic shelters and other amenities that make it a destination for parents and kids.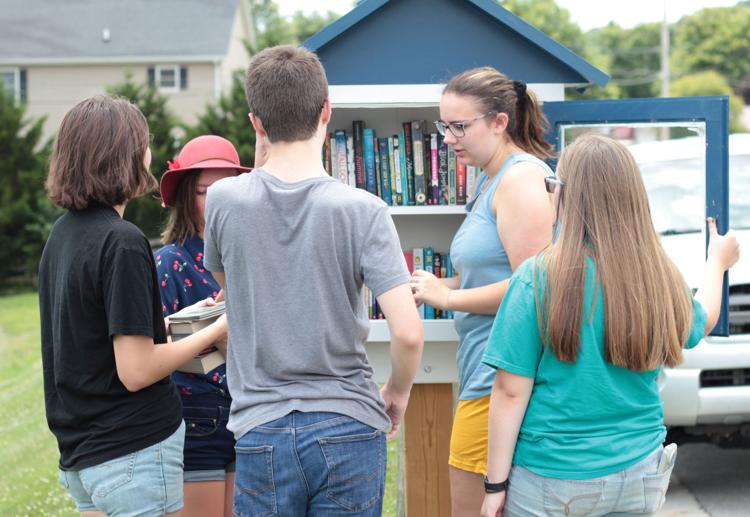 The students have worked on the project as part of the Washington County Community Scholars program. All five of the students participate in the program, which is sponsored by the Washington County Public School system. Students in the program do 20 hours of community service.
Once the group had decided on the idea, they approached Kevin Worley, director of the Parks and Outdoor Recreation department for the town, for advice on how to proceed.
"He [Worley] has been extremely helpful," Calliope said. "He helped us figure out where to put it and even installed the post, so all we had to do was attach the little library."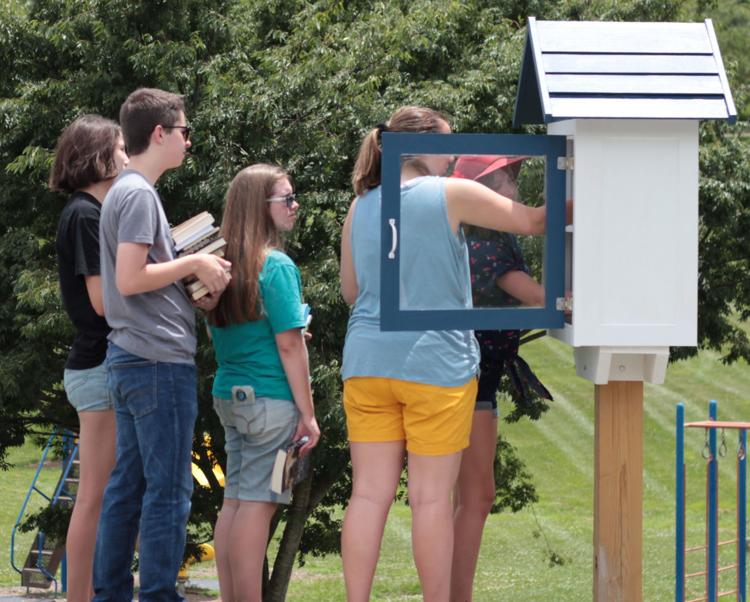 The library is constructed out of an old cabinet. One of the parents helped build it and the group painted it in the dark blue and white school colors of Abingdon High School.
"It's very Abingdon pride," Calliope said with a smile.
The Little Free Library holds around 30 books. Prior to the installation on July 7, the students held a book drive at the high school. The response was overwhelming — they amassed close to 100 books. Members of the group also donated books from their personal collections.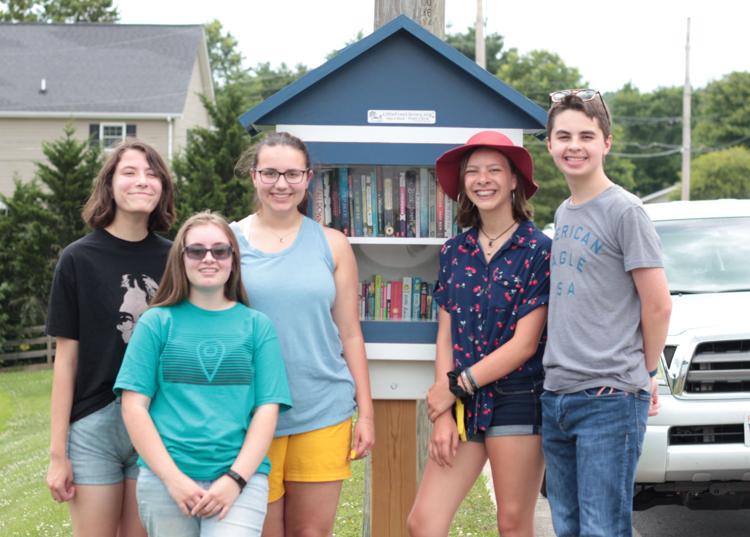 "I think it's absolutely awesome that this group of students decided to get engaged in the community and undertake this project," Worley said. "This will be our sixth Little Free Library that we have put into the community. We are always looking for community partners, whether it's a civic group or a community group, to take on these projects. By putting one in the park, it's used not only by the kids but also the adults."
Worley goes on to say how rewarding it is to see a parent take a child to the park and take a book out of the Little Free Library and sit down in the park and read it.
"It's definitely a way to encourage literacy in the community and I think it's great these young people have taken this initiative," Worley said.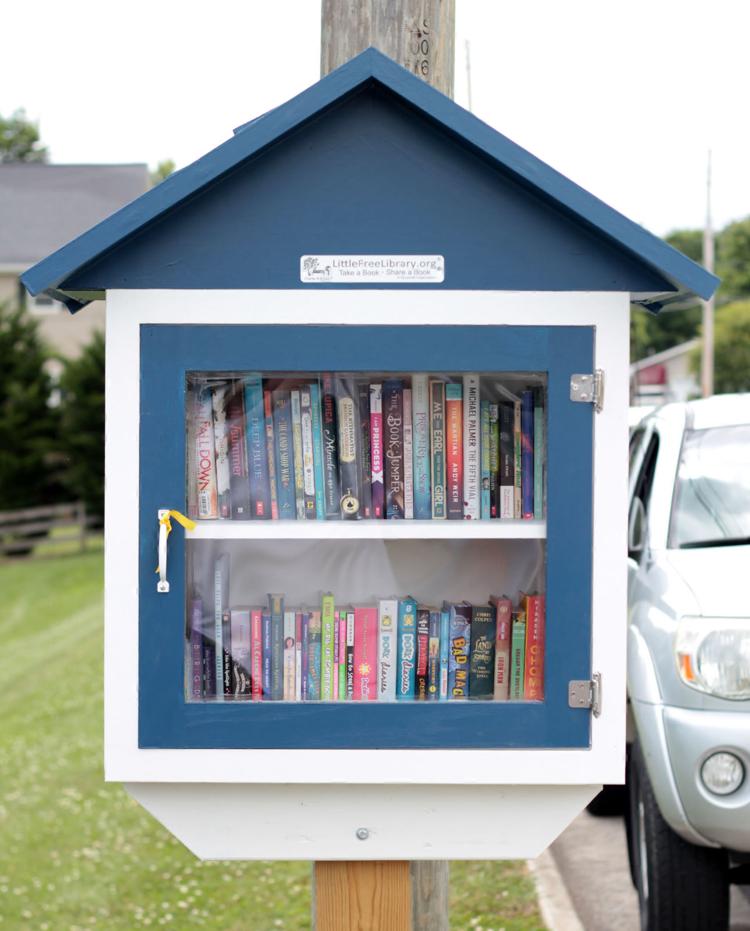 Rules, which are posted inside the box, ask users to leave books for others to read and feel free to add books, but no pamphlets, papers or advertising of any kind. Though books for all ages are allowed, they must be appropriate because children have access to the library. The group also requests that donated books be in readable condition, and for users to keep the books in good condition and try to keep the library clean and neat.
The group plans to regularly check on the Little Free Library and ensure it is stocked and in good condition. Worley says people from his department also make rounds to check up on the libraries.
"Anyone interested in doing another one can contact my department," Worley said. "We actually have a couple more parks we'd like to see this done in. We really appreciate that this group took this on and look forward to enjoying the fruits of their labor. I think it will be a great thing for the community to take advantage of."
Be the first to know
Get local news delivered to your inbox!