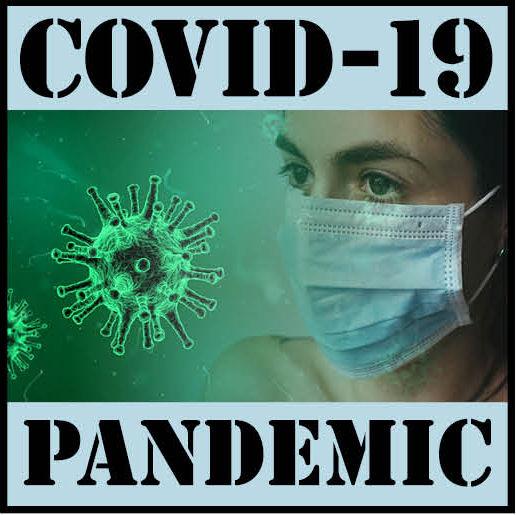 A Tri-Cities physicians group is participating in the global clinical trial of a prospective COVID-19 vaccine and is seeking 500 local volunteers to participate.
Holston Medical Group announced Monday that its facilities in Bristol, Tennessee and Kingsport were selected to join the study being conducted by Pfizer Inc. and BioNTech SE. The study is seeking about 250 volunteers at each local facility to study a vaccine for the novel coronavirus. There will be a total of about 30,000 participants worldwide.
"I've been doing research for over 30 years. I've done hundreds of studies, and some of those medications have been life-changing. But I can't think of a study that has the potential to have more impact on people's lives that this study," Dr. David Morin, HMG's director of research, said in a phone interview Monday. "It's also the psychological effect we would have if there is something that turns out to be effective, whichever company develops it, that can help people develop some resistance to getting this COVID virus."
HMG has participated in more than 800 clinical trials since 1996 and has "extensive experience" with vaccines, Morin said.
Study goals are to obtain data on the safety, immune response and efficacy of the drug required for regulatory review.
Enrollment begins this week, and HMG hopes to enroll about 40 participants each week at each facility, Morin said. Enrollment is expected to be completed within two months.
Qualified participants will receive two injections — three weeks apart — and then be monitored.
"There is a 50-50 chance an individual will get the active, investigational vaccine or a placebo. We won't know, and they won't know," Morin said. "There are six visits over two years. The study is two years long to look at how long the antibodies the vaccine produces are effective. We don't know a timeline of how soon they discover it is effective, but hopefully it's much sooner than two years."
The Tennessee Department of Health reported more than 3,400 active cases across 10 Northeast Tennessee counties Monday. The Virginia Department of Health doesn't identify active cases in its reporting, but there have been 544 new cases reported in the past 14 days across the 10 counties and two cities of Southwest Virginia.
There has been extensive speculation nationally about when a vaccine might be available. This process is already well ahead of a traditional vaccination development, Morin said.
"The fact they have a prospective vaccine in testing, to finish phase one and phase two this quickly, shows how fast this is moving. It normally would take years to get to this phase, but it's actually taken months to get to this phase," he said.
The study is seeking adults ages 18 to 85, in stable health, who are not taking medications that suppress their immune system and who have contact with people.
"We're not asking anyone to put themselves in harm's way, but we're going to enroll people that are active and out in the community and taking their usual precautions," Morin said. "We, obviously, don't want to put anybody at risk, but even with mitigation efforts happening today, people are coming down with COVID. We anticipate exposures will continue to occur."
Specifically, they hope first responders, including police, firefighters and EMS, will volunteer.
"We especially want diversity in this trial because people of color have been more significantly affected by COVID," he said. "We want to make sure we have those folks enrolling in the study."
Dr. Rick Whiles in Bristol and Dr. Emily Morawski in Kingsport will lead the study effort. The Bristol office is at 240 Medical Park Blvd., near Bristol Regional Medical Center, and the Kingsport facility is at 105 W. Stone Drive.
Concerned about COVID-19?
Sign up now to get the most recent coronavirus headlines and other important local and national news sent to your email inbox daily.