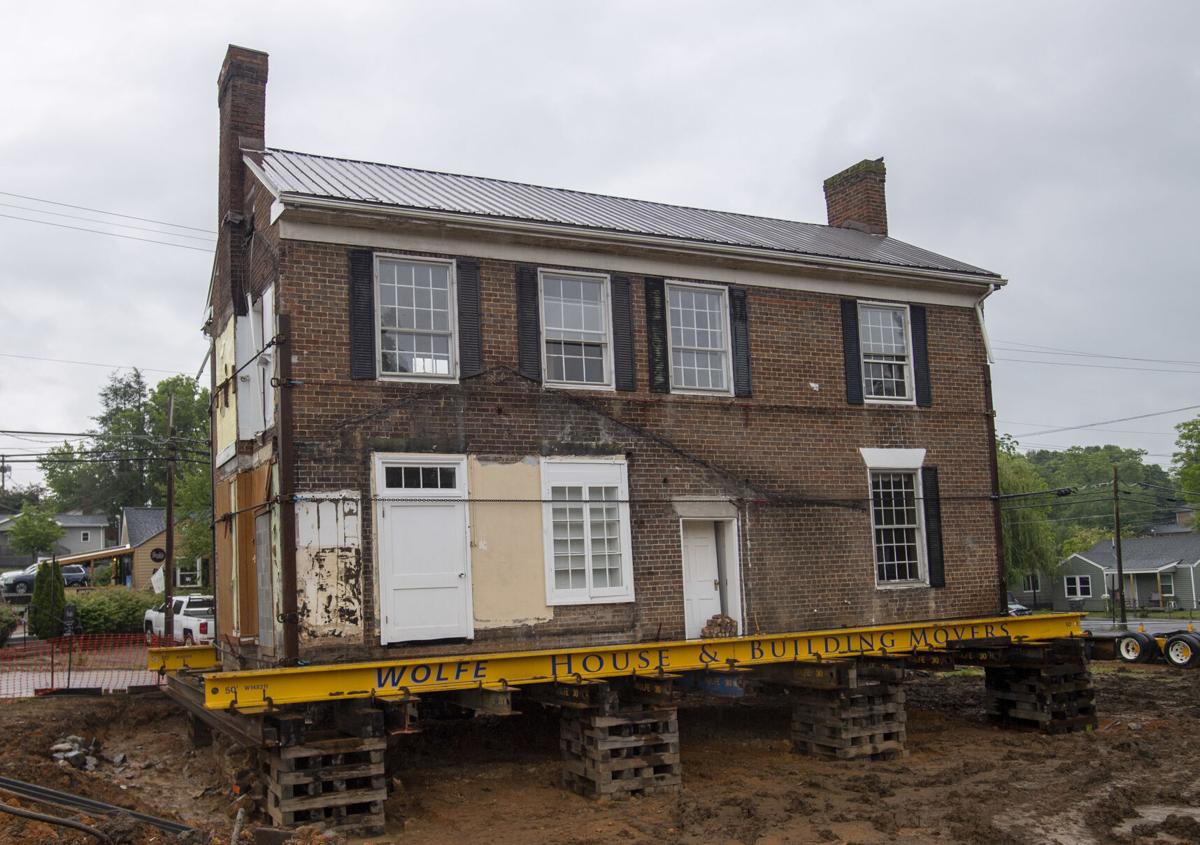 ABINGDON, Va. — Big wheels are set to roll the historic Dooley House from Pecan Street to Park Street in Abingdon this week.
That's the plan Wednesday for David Dalton, the entrepreneur who stepped in to save the structure from a proposed destruction by Sinking Spring Presbyterian Church, which owns the structure next door to the church.
Earlier this year, church leaders said the 1849 brick house is too costly to maintain and announced plans to raze it in favor of constructing a picnic pavilion, according to the church's website.
But members of the Historical Society of Washington County got involved to save the house. Walter Jenny, president of the society, tried to also persuade town officials to extend Abingdon's Old and Historic District so the house would be protected.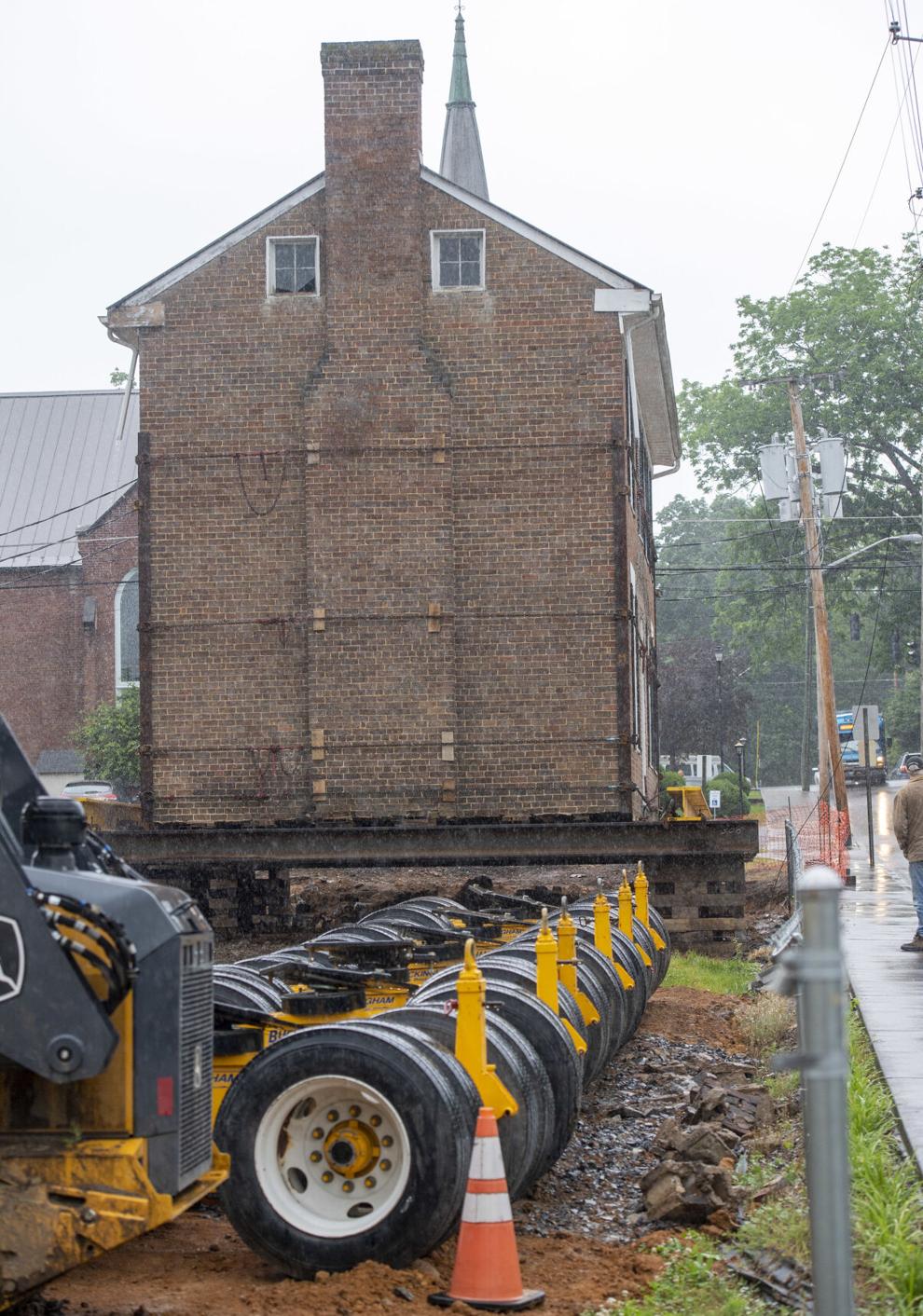 Town leaders — including Jason Boswell, the former zoning director — also worked to find a solution to save the house and have it moved.
In stepped Dalton, 61, a resident of Charlotte, North Carolina, and a part-time resident of Abingdon.
"The church has been great," Dalton said. "As a matter of fact, the church has bent over backwards."
Church officials oversaw tearing off a latter-day addition to the rear of the property so that just the two-story brick structure would be moved, Dalton said.
Just before Memorial Day, crews from the Pennsylvania-based Wolfe House & Building Movers arrived on site and lifted the house off its limestone foundation.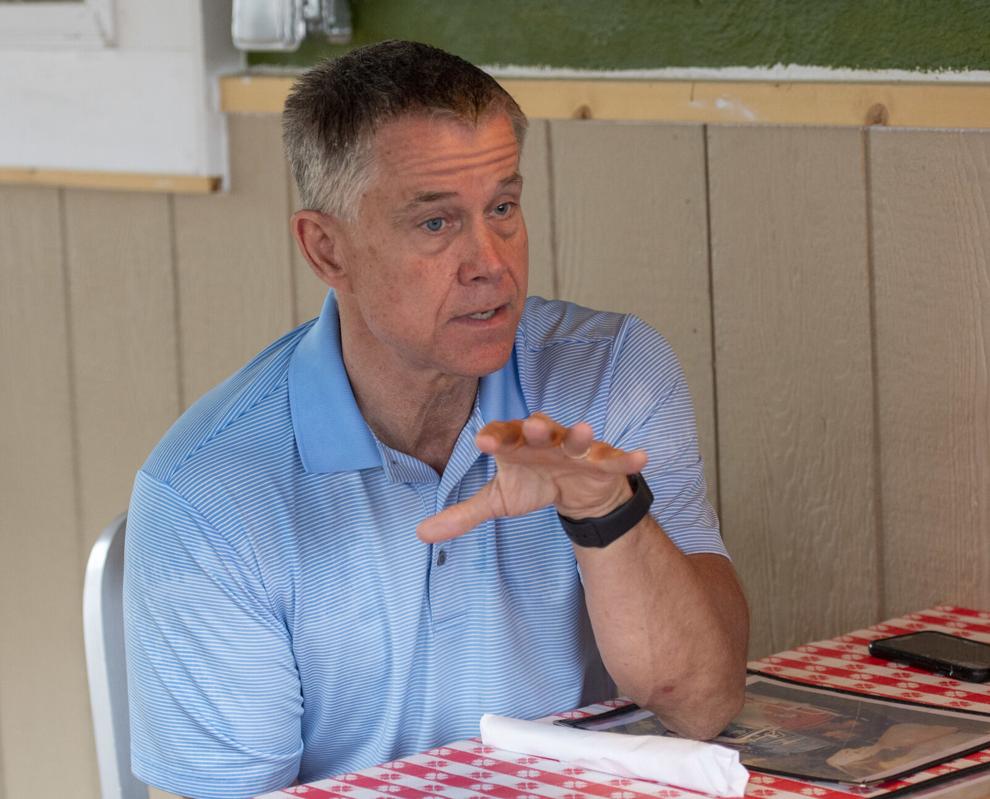 Now, Dalton wants to put the house on a taller foundation to give it a more "majestic" look, he said.
Community members donated about $27,000 to help with the $55,000 cost to drop utility lines on poles to make way for the house move, according to Dalton.
"And we had some other folks who donated for the actual move," Dalton said. "My goal really is to break even on it. And, with interest rates being as low as they are, I think I'll apply for a construction loan. So, it will make sense."
Dalton did not disclose the cost of moving the house about 200 feet to his property on Park Street.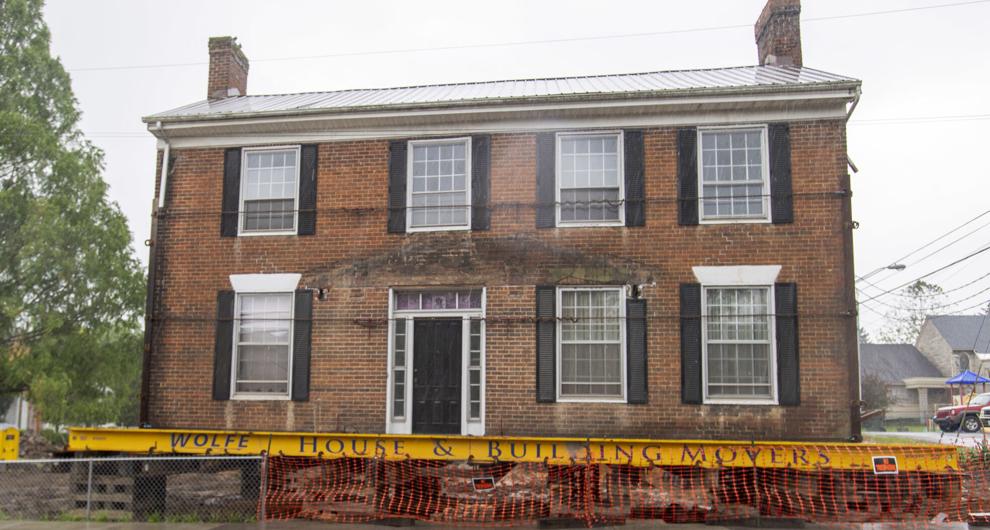 "Let me just say that it's a lot more expensive than I thought it would be," he said. "But the great thing is the community has come together, and it's going to make it financially appropriate."
Wednesday's house-moving is slated for 10 a.m. and should take a couple of hours, Dalton said.
Electrical service will be disrupted during that time for a handful of properties, he added.
For now, Dalton isn't sure how he will use the home once it's moved.
"We're going to have a nice home when we get done with the renovation," Dalton said. "My goal right now is just to make sure we get it successfully moved."