BRISTOL, Va. — Saying he had "no confidence" of receiving a fair hearing, Bristol Virginia City Councilman Doug Fleenor submitted his resignation Monday afternoon — hours before his fellow council members were expected to remove him.
Fleenor's attorney, Michael Bragg, issued a news release and a one-paragraph resignation letter just before 3 p.m. in advance of the 6 p.m. called meeting. Last week, a judge upheld council's authority to remove one of its own elected members.
The council did meet, going into closed session for 45 minutes, before emerging to table action on the hearing and schedule a called session at 8:30 a.m. today to consider the resignation. Council couldn't act on it Monday because the agenda of a called meeting can't be amended.
"I have no confidence that I can be afforded a fair hearing by the City Council as noticed for this evening and can see no benefit which will be afforded the citizens of the city of Bristol in forcing you to the pretense of such," Fleenor wrote in his resignation letter addressed to City Manager Randy Eads and Mayor Kevin Mumpower. "Accordingly, while I steadfastly deny the allegations that have unjustly been laid down against me and will continue that denial so long as I have breath, I hereby submit my resignation from the office of City Council Member effective today, Oct. 15, 2018, at 5:55 p.m."
After Monday's meeting, Mumpower said he hadn't read Fleenor's five-page statement and declined comment.
Mumpower said today's meeting is to "review and accept" the resignation and plan a timeline to appoint a replacement. The city has 30 days to fill a council vacancy.
Fleenor's statement
In the written statement, Fleenor said he reached the decision to resign after much "thought, prayer, and discussions with [his] family."
"There will be no fair hearing and the Council will vote to remove me from office," Fleenor said in the statement. "My accusers will serve as judges of the worth of the allegations that they make against me. I did not have to go to law school to understand that such is not a fair process."
The city claims that Fleenor asked Vice Mayor Kevin Wingard to purchase property and, in return, Fleenor would resign his seat and leave Bristol. The offer came during an Aug. 13 phone conversation between the two that was recorded by Wingard.
The city has so far refused to release the recording despite multiple Freedom of Information Act requests. In his statement, Fleenor said he plans to release the recording, but he had not done so late Monday.
He vehemently denies in the statement that the offer was real.
"Mr. Wingard previously had offered to buy the land where my law office is located for $150,000. I do not own the property, which belongs to my father. I already sensed that Wingard and the others wanted rid of me and told him during that conversation that I knew that the 'conduct' policy was being adopted by the Council as a set up to have a means to throw me off Council. I also suspected that there were other people that were encouraging and backing the efforts to get rid of me. I did tell Wingard that he (and his backers) could buy the property for $325,000 and I would leave in an effort to see who might be backing them," Fleenor wrote.
Fleenor said this "was not a serious proposal."
"I was disturbed and lashing out in an admittedly sophomoric way to someone I had considered a friend and then felt betrayed by," Fleenor said in the statement. "I didn't own the property and couldn't sell it even if he said yes."
Asked Monday about Fleenor's statement, Eads sharply disagreed.
"If it was truly a joke, Mr. Fleenor could have said Aug. 28 at the meeting or Aug. 29 when he talked with the press that it was a joke. He did not," Eads said. "When and if Mr. Fleenor releases this audio, I'll let the public decide. It's my opinion he was not joking, Mr. Wingard did not think he was joking and anyone that's heard that audio recording does not think he was joking. He was flat-out serious, at least in the tone of his voice."
Fleenor also explained his absence from some council meetings.
"Some of those absences were because of illness. One was to be with my father who was suffering a personal crisis," Fleenor said in the statement. "I was not shown compassion. Sometimes my schedule as a practicing lawyer interfered with the Council schedule."
CFO salary issue
In the statement, Fleenor claims his inquiries into the salary and subsequent increases paid to city Chief Financial Officer Tamrya Spradlin were a "prime motivation" for council's actions to remove him.
Fleenor asked about her salary at the council's watershed Aug. 14 meeting when Mayor Mumpower gaveled him out of order for raising his voice to the city manager.
On Friday, Eads told the Herald Courier that the removal effort had "nothing to do" with Fleenor's questions about Spradlin and everything to do with the taped conversation and the offer to Wingard.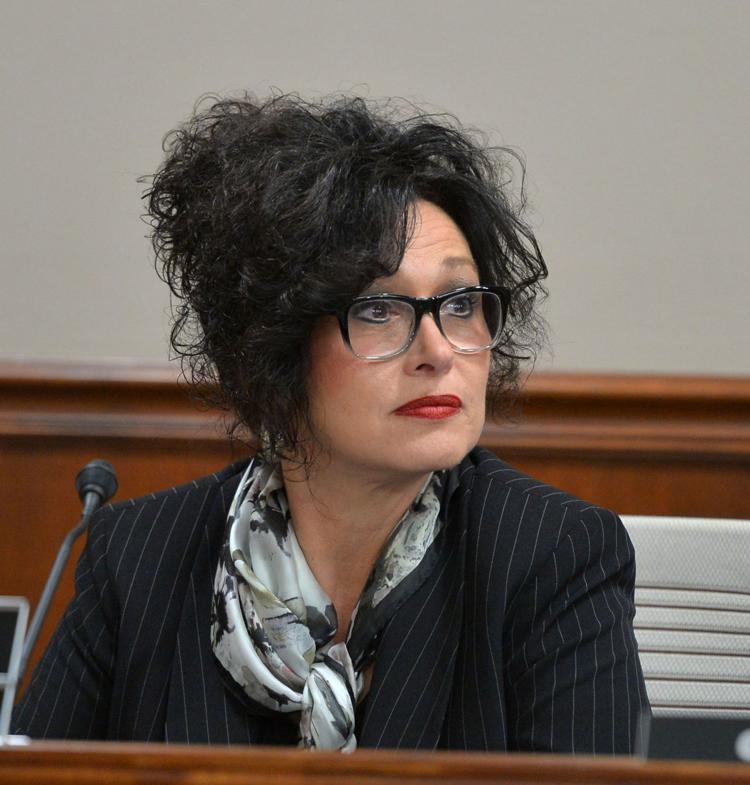 In Monday's written statement, Fleenor said that Spradlin was hired in March 2017 at more than $83,300 annually, with a scheduled increase to more than $88,700 effective Oct. 1. Spradlin submitted her resignation letter on Oct. 31, 2017, and Eads subsequently increased her salary to more than $100,000 without council approval, he said. He also claims she now makes more than $108,000.
"None of the modifications to the 2017 contract approved by the City Council, including the raises, have been submitted to the City Council for approval," Fleenor said in the statement. "Apparently, such changes were the acts of the City Manager, perhaps with the knowledge and consent of the Mayor. I, as Council Member, was not advised of the raises, and my efforts to find out the truth was stonewalled."
Asked again on Monday, Eads said Fleenor is "categorically wrong."
"This has everything to do with Mr. Fleenor attempting to sell his council seat and leave Bristol," Eads said, adding that the first three numbers were correct but the fourth figure of $108,000 was not.
"Mrs. Spradlin was hired in at $83,000; after six months her contract called for her salary to increase to $88,000. In October 2017, Mrs. Spradlin submitted a resignation letter. The city immediately began searching for a new CFO. As I received resumes and applications, it was clear the city would not be able to hire a CFO in the $80,000 to $90,000 range," Eads said. "Based on that she was a local government auditor, a CPA and has a degree in accounting, there is not any one person more suited to handle the city of Bristol's finances. After consulting with the mayor, I made the decision to extend an offer to Mrs. Spradlin, and she accepted."
Sunshine
Fleenor, in his statement, also questioned the city's transparency and compliance with open meetings laws.
"One of my primary goals as Council Member was to bring sunshine into City Government," Fleenor said in the statement. "I would not have to be a nuisance if everyone was equally committed to having light shine on our work. I would not have to be obnoxious if answers were freely given."
Asked to respond to those assertions, Eads said it was "appalling" that Fleenor would say that.
"Any time we had a closed session and Mr. Fleenor was here, he was part of the closed session, he was aware of what happened in closed session, and he certified closed session," Eads said. "Mr. Fleenor would have discussions with me and other council members — just like other council members do — so to say we violated the Sunshine Law is a categorical lie."
Fleenor closed the statement by urging the public to demand council select a "good man or woman" to fill the vacancy.
Be the first to know
Get local news delivered to your inbox!