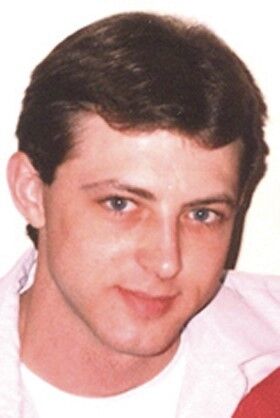 The month of March marked several painful anniversaries for the family of Israel Ray Smith — the last time anyone saw or spoke to him, the initial call from his employer asking police to check on his well-being, and the day he was officially reported missing.
Thirteen years after the 28-year-old's 2008 disappearance, Wytheville investigators still consider Smith's the most bizarre and mysterious case they've encountered. They have received no new leads in several years and have never been any closer to finding out what happened to him.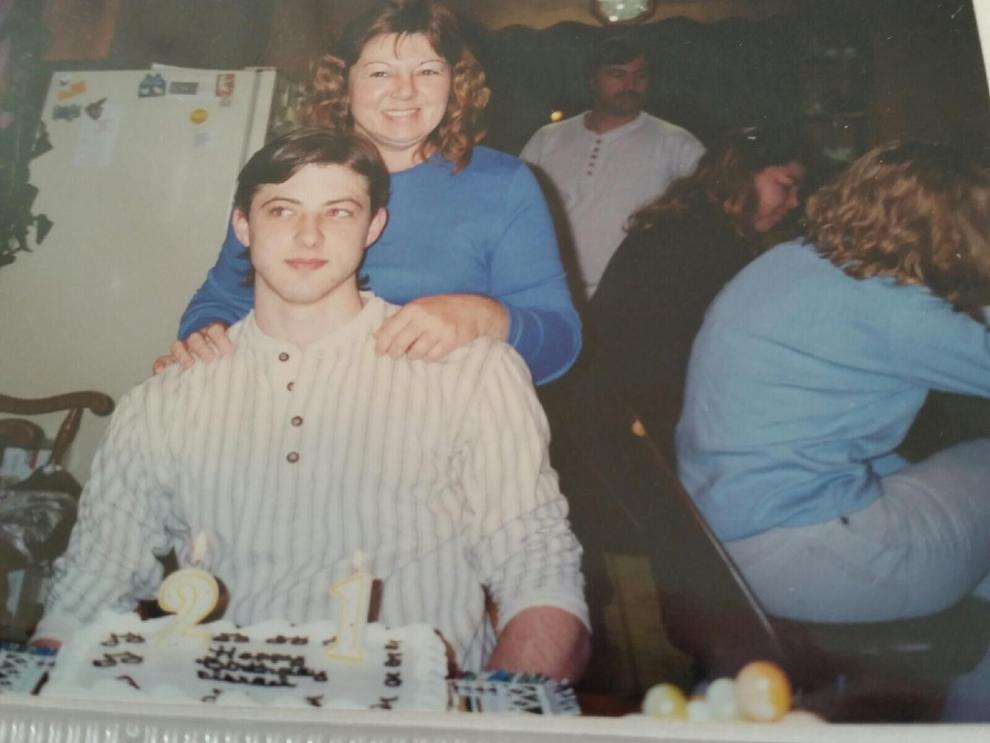 "I still, today, get asked, 'whatever become of the Israel Smith case?' It's sort of become the one that got away, that we never did catch," said Wytheville Deputy Chief Gary Davenport.
A detective in 2008, Davenport led the investigation into Smith's disappearance.
The Disappearance
Smith was last seen on March 10, 2008, after he finished his Monday shift at the Radio Shack in Wytheville around 8 p.m. and later visited with his brother after work. His supervisor, Charles May, told the Enterprise in 2008 that he noticed nothing out of the ordinary in Smith's actions or demeanor while at work.
"He said, 'I'll see you tomorrow,'" May said.
But Smith didn't show up for his shift the next day and didn't call his employer, which May said was uncharacteristic of him.
A Smyth County native who moved to Wytheville from Bristol in 2006, Smith had been working at the electronics retailer for six months. On the few occasions he had been late or couldn't make his shift, Smith called ahead to let them know, May said. That inconsistency concerned his employer.
Meanwhile, Smith's mother, Debbie Sexton, also wondered why she hadn't heard from her son. They usually talked a few times a week, if not every day. She'd gone by his East Fulton Street apartment on March 11 and 12, leaving sticky notes on his door for him to call her.
On March 13, his brother Daniel's birthday, Smith's family grew more concerned about his absence.
"I was at [Daniel's] house and he made the comment that it was strange his brother wasn't there, that he'd been there on Monday night," Sexton said.
After a late-evening trip to Walmart with Daniel and his girlfriend that day, the trio stopped by Smith's apartment once more. His green Ford Explorer was parked outside, but they got no answer. Sexton said a neighbor told Daniel that they hadn't seen Smith.
The next evening, March 14, Sexton stopped in again. This time, it occurred to her that her son's vehicle had not been moved.
"That's when I ended up going to check the doors of his SUV," she said.
The door was unlocked and a basket of clean laundry was still inside. She checked his apartment door to find it was also unlocked and her son nowhere inside.
Sexton called the police to learn that they'd already been to her son's apartment earlier that day for a welfare check.
Between Smith's absence at work and his untouched paycheck, his employer had already contacted police.
Davenport said the patrol officers who initially answered the call for the welfare check found Smith's apartment door slightly ajar, which Sexton hadn't noticed in the previous days, and his vehicle unlocked with the keys inside.
Inside the carefully organized apartment, the officers found the lights on and a TV playing with a gaming controller stretched across the living room floor.
"It appeared as if someone had just been sitting there or laying there playing a game," Davenport said.
The Investigation
The unlocked doors, the keys left inside his vehicle and the controller not being put back in its place would later become red flags once Smith's absence became a full-fledged missing persons investigation on March 23.
"It just didn't fit into his profile that we learned of him. It just didn't meet his personality," said Davenport, who was assigned to Smith's case weeks later and a conducted a second search of the apartment.
Smith was a very particular man, Sexton said. He kept everything well-organized and clean. Even as a child, she said, he was sure to put everything in its place. He also never left his doors unlocked, she said. Even when he stayed overnight at her house out in the countryside of Wythe County, he would lock his car door.
Davenport said there was nothing to indicate Smith would have had reason to suddenly leave on his own.
"Israel pretty much led a straightforward, regular, boring life, I guess you could say," he said. "He lived at home, seen his son on weekends he could see him and worked a short time at Radio Shack. There was nothing that you would consider strange or bizarre about his past that would cause him to just up and disappear."
Sexton described her son as a quiet, caring person, who kept to himself and fiercely loved his family. He had a great relationship with his son, who lived with his mother in Smyth County, and visited with him every chance he got.
The only change Sexton said she knew of to her son's life was that he'd recently mentioned he was thinking of breaking it off with a woman he'd briefly been seeing. Smith told his mother that another man who'd recently been released from jail had moved in with the girl at her mother's home in Pulaski. Smith wasn't comfortable with that idea, she said.
But Davenport said interviews and a polygraph test led police to rule out any connection there.
Several weeks after Smith's disappearance, Davenport received reports that Smith had been sighted at a local gas station the weekend after he was last seen. A cashier at the station said Smith left the store and got into his vehicle. Another report said he was accompanied by another man while leaving the gas station.
After several weeks of investigating, those sightings could not be confirmed, Davenport said.
From there, leads and tips in the investigation spiraled off in different directions, some of which required assistance from other local agencies, like the Wythe and Smyth county sheriff's offices and the Virginia State Police, or federal agencies such as the FBI and the U.S. Marshals Service.
Through numerous interviews and a few other polygraph tests, police ruled out each lead that came in one by one.
Investigators also ruled out a few instances of human remains being found in surrounding areas as belonging to Smith.
Among the more promising tips was a hit on the National Crime Information Center's database after an officer in Nashville, Tennessee, ran a man's information that closely matched Smith's. The NCIC database alerts law enforcement if the subject of an inquiry is either a fugitive or missing person, so they can in turn either detain the person or alert the investigating agency that they've made contact with them. Police in Nashville, however, determined that hit to be an error in entering the man's information.
Davenport also used Smith's Social Security number to see if it had been used for employment, but he said the week Smith went missing was the last week it had been used.
In addition to being listed in the NCIC database, Smith was also listed on the National Missing and Unidentified Person System (NamUs), a database that seeks to connect the remains of unidentified people to missing persons.
As part of the investigation, Davenport also collected Smith's cell phone and bank records.
Smith's case highlights the advances in technology that police now use in their investigative arsenal that weren't there in the 2000s.
In 2008, cell phone technology was nowhere near as conclusive as it is today. Davenport was able to tell from the records that Smith's cell phone had not been in use since his disappearance, but providers were not able to track locations like they can today.
"Now, you could probably tell if they were within a hundred feet of something," Davenport said. "But back then, it was like 'well, the closest we could put this tower, which we cannot completely confirm, but it may have come from, was 55 miles away.' The technology just wasn't there to help us like it is today."
Text messaging was also less prevalent in those days. Phone records showed all activity leading up to Smith's disappearance were incoming and outgoing calls, some of which were not accurately detailed in the records, Davenport said.
Likewise, bank records proved just as unhelpful. Though they were available in 2008, the use of debit cards wasn't as common back then and Smith didn't have any recent credit card transactions to help track him if he was still around. An analysis of Smith's desktop computer by the state's Department of Forensic Science also yielded no useful results. According to previous reports, Smith had a MySpace account, but it hadn't been logged into since the day he was last seen.
Searching for Answers
Since the first few years after Smith's disappearance, the Police Department has had no new leads in the investigation. A private investigator hired by Smith's grandparents in the weeks before police launched the official investigation into his disappearance, also found nothing of note during his brief time working the case.
Thirteen years to the day Smith was reported missing, Davenport sat behind his desk with stacks of binders filled with phone and bank records, interview notes and other documents he's compiled over the years.
"I sift through it every once in a while just to see if there's something I missed," Davenport said. "You just never know, something might hit you different. But all it's ever done is just confirm or reconfirm everything I've already tried and it's not taken me anywhere."
Though he wouldn't divulge any in particular, Davenport said theories of what happened to Smith abound among those at the Wytheville PD and in the community.
"There's a lot of theories," he said. "You could probably ask everyone in this department, 'do you have a theory,' and everyone's got one."
But at the end of the day, theories remain just theories without any evidence to back them up. And at this point, no one theory seems any more plausible than the next, he said.
When asked if he thought Smith was abducted from his home, Davenport said, "That's one theory. But maybe he's sitting on Miami Beach drinking margaritas, listening to Jimmy Buffett. We don't know."
But Davenport believes Smith has long been dead.
"There's no doubt in my mind that he's dead and has been for many years," he said. "It's just bizarre — someone knows something. He didn't just fall off the face of the earth, although it certainly appears that way."
Neither Davenport nor Sexton buy that Smith would have intentionally left his family behind, especially his 7-year-old son.
"His little boy, Isaiah, was his world," Sexton said. "There's no way he would have left his son or his family. That wasn't Israel."
Smith's disappearance has taken a toll on Sexton and her family.
"There's not a day that goes by I don't miss him," she said through sobs in a late-March interview. "There was a long time I would go to pick up the phone to call him and then I'd have to remember, 'oh yeah, you can't do that, he's not here.' We were so close. I miss him with all my heart."
She described her feeling of helplessness explaining to her grandson his father's absence. At his eighth birthday party, she said, he didn't understand why his father wasn't there to celebrate with him.
"He was 8 years old, Israel's son was. The whole thing didn't make any sense to me and how am I supposed to explain where his dad's at to my grandson?"
For a long time after his disappearance, Sexton had nightmares of her son distressed as a child.
"I had nightmares of him calling out, 'mommy, mommy, help me,'" Sexton said. "It just feels helpless."
She also described her mindset in the first few years after Smith went missing. Landmarks and bridges became places where her son's body could be hiding. She recalled going fishing on Claytor Lake with her former husband.
"I never told my husband, but I remember thinking we could be fishing right over top of where my son's body is. I mean, somebody could have been driving over that bridge and just threw him over the side."
She pleaded to anyone who might have information to come forward.
"I just wish someone would give me some answers," she said. "All I have is a big hole in my life now and it will never be the same."
Without new information, the investigation will likely remain at a standstill, Davenport said.
Retirement isn't on his mind yet, he said, "but I would like to at least have some sort of closure for the family before I do retire. So I don't give up on it and by carrying it forward every year onto the case screening, that just keeps it alive."
Davenport urged the community to keep Smith's family, especially his son, in their thoughts and prayers.
"Always keep it in mind and if there's someone out there who knows something, please come forward to let us know so we can give final closure to his family, to his son."