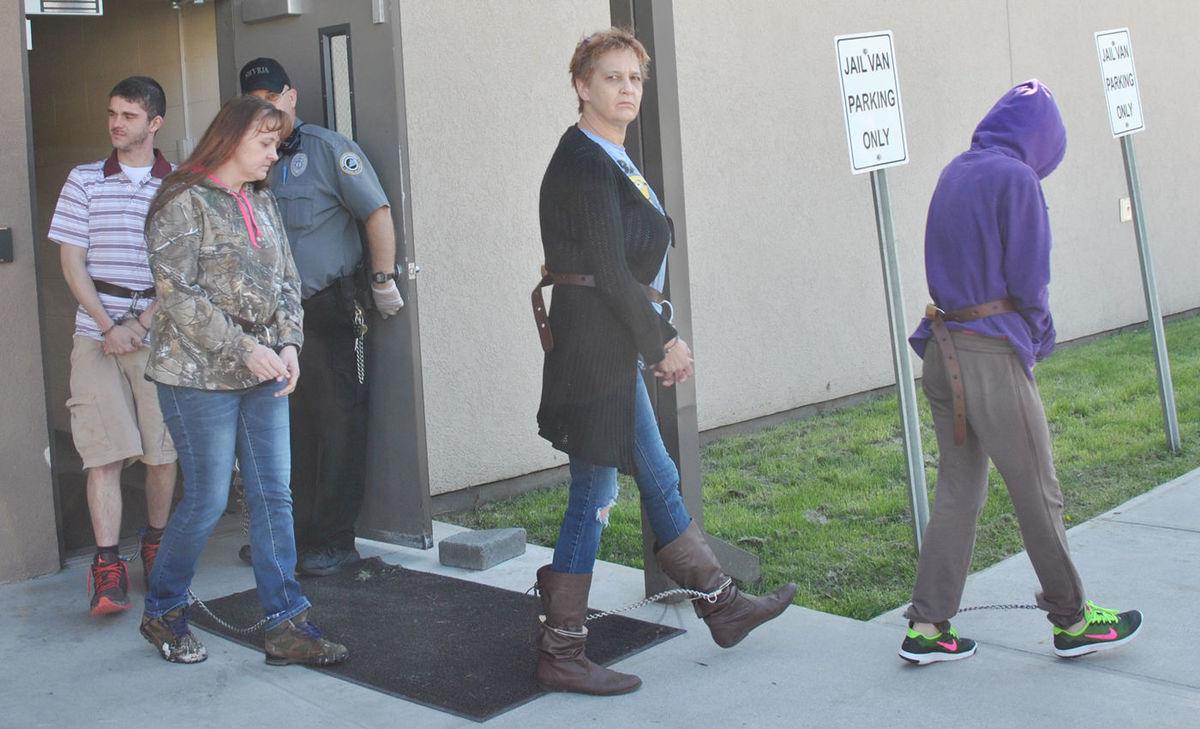 MARION, Va. — The detainee area at the Smyth County Sheriff's Office saw heavy traffic Tuesday morning as load after load of newly arrested individuals awaited transport to the regional jail in Abingdon.
Smyth County Sheriff Chip Shuler said the arrests resulted from a 15-month investigation leading up to a special grand jury session and a county-wide drug sting that he dubbed Operation Scarecrow.
Shuler said by the time the operation wraps up, the sting will have brought in several dozen "mid-level" drug dealers, as well as some "big-time" dealers.
"A farmer puts out a scarecrow to scare away the crows. This is something we've been working on for a while. Don't come to Smyth County for dope," he warned.
Officers and agents with the SCSO, the Virginia State Police, the Washington County Sheriff's Office and the Marion, Chilhowie and Saltville police departments were sent out in large groups to round up 71 individuals indicted on 140 charges.
By noon on Tuesday, more than 20 of those indicted had been arrested and law enforcement units were already back in the field looking for more.
While those indicted were already slated for arrest, Shuler said the sting brought on additional charges for some.
During the arrest of Saltville resident Zachary Blue Carter, police seized what Shuler described as two baseball-sized bags of heroin, 3.5 ounces of cocaine, more than 30 grams of methamphetamine, a fentanyl patch, a small amount of marijuana, syringes and $3,500 in cash.
Shuler said indictments must remain sealed until individuals are served. The News & Messenger will have more on this story as it comes available.
Shuler noted his thanks to all the agencies involved, as well as to the citizens of Smyth County who called in tips regarding suspected drug transactions.
Be the first to know
Get local news delivered to your inbox!